This summer, my toddler attended camp for the first time, and as any mom sending her child off into the world, I was fully unprepared. The night before her first day, I frantically ran around the house looking for all the items I suddenly realized she would need for her first day away from home. I grabbed an old backpack of mine, scribbled her name on her clothes in Sharpie, and sent her on her way.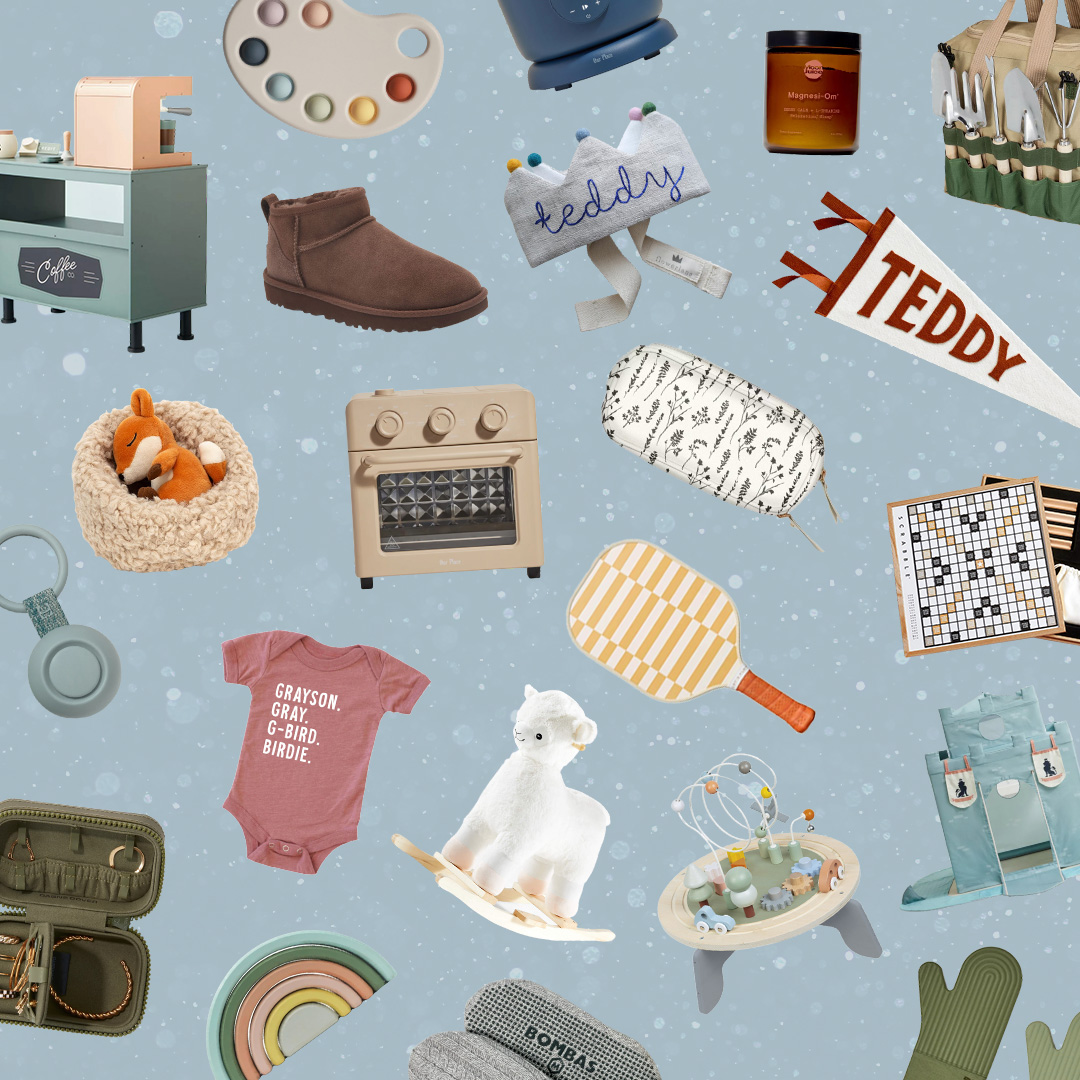 everything you need to ace holiday gifting this year 🎁
At drop-off, I saw all the other little 2-year-olds with their adorable backpacks and promised myself I'd do better by the time the school year came around with a full-blown preschool packing list.
And now, preschool is nearly here! Despite having a hand-me-down adult backpack, my daughter loved camp, and I'm so excited to now get her ready for her first day of preschool. Thankfully with camp as a practice round, I now know how to prepare my child for school and have been gathering all the necessities to make sure she has a great first day.
If you've got a toddler heading off to school for the first time, there are a few things they will need, plus some nice-to-haves as well. Read on for a general preschool packing list, plus links to everything I'm buying for my child's first day of preschool.
Preschool Packing List
Use the below as a helpful checklist for what you'll likely need to pack for your little one's first day of preschool. Of course, be sure to ask your specific school for anything else your child may need for a successful day.
Lunch box (+ snacks)
Nap mat (+ comfort item)
Indoor shoes (if required)
Extra set of clothes
Extra socks & underwear
Wet bag
Diapers & wipes (if needed)
Boogie wipes or water wipes
Medication (if needed)
What I'm Buying for Preschool
Here, I'm sharing the specific items I'm purchasing ahead of my daughter's first day of preschool. While some products are part of the packing list above, a few others—like a special first day of school outfit and photo prop and a new forehead thermometer—are extras I'm buying to be prepared for the first day and beyond.