There are two teams of holiday shoppers: those that get it done months in advance and those that wait until the last minute, leading to major stress as the days tick by. I'm firmly in the second camp and every year question why I've waited so long to cross items off my gifting to-do list.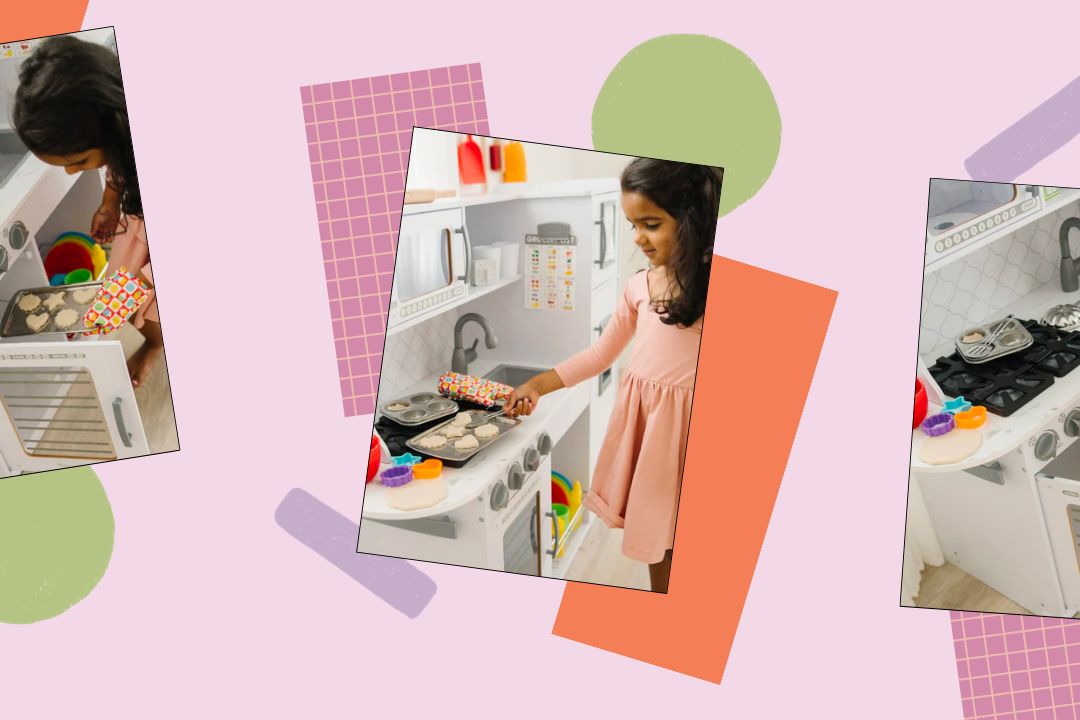 Mark my words: this year, I'm making a change. If ever there was a year to do your holiday shopping early, it's 2020. Not only is there a potential for shipping delays as the holidays approach, but it's also a great year to score some deals and save money as you knock out your shopping. And the sooner you shop, the sooner you can grab those deals.
This is why we're turning to Gilt City. They offer extensive deals on amazing gifts that will help you to get your holiday shopping done on time and within your budget. We're highlighting the 10 deals we're most excited about with gifts for everyone on your list including family members, kids and babies, friends, and of course, yourself.
Here are 10 Gilt City sales you'll want to shop now to save big on your holiday shopping.
1. Shop adorable and affordable clothing for everyone on your list
One of our favorite spots to shop for kids' clothing is H&M. The items are affordable and stylish, and that goes for adult clothing as well. Right now through Gilt City, you can score 25 percent off sitewide, and it's a stackable offer with other promos, meaning you can take advantage of some serious discounts. It's the perfect time to grab adorable sweaters, outerwear, winter accessories, and more for anyone and everyone on your list.

2. Encourage a love of reading for babies and kids
A love of reading starts early, and the holidays are the perfect time to gift kids with engaging books for their collection. Hullabaloo Book Company titles are focused on positive messages that allow kids to tap into their imaginations. You can shop books based on certain attributes like Brilliant Minds (centered around education), Bright Eyes (to discover new sights and places), Kind Hearts (stories of love, friendship, and inclusion), and many more. Shop now with up to 50 percent off merchandise credits.

3. Give the gift of a home makeover to your parents and relatives
We've all been spending a lot of time at home, so it's the perfect time to switch up your interior design. Havenly offers a free Design Style Quiz that will help you define your interior style and then will help you to design that dream space. Maybe you gift this one to yourself, or to your parents or other relatives that are also seeking home design help. Get up to 36 percent off design packages.

4. Gift uniquely personalized jewelry to close friends and family
If there's a certain location that holds a special place between you and your mom, your sister, or your partner, commemorate it with Coordinates Collection. Choose from a variety of necklaces, bracelets, and rings (for men and women), and the item can be engraved with the coordinates of your choosing. Right now, you can purchase credits at up to 50 percent off.

5. Keep little ones safe with unique masks for kids
Make mask-wearing fun with Crafty Masks for kids. We totally get that it can be a challenge to get your kids to wear their masks, but it's important. So thankfully, there's a product that will get your kids excited about it. Crafty Masks are masks and non-toxic marker sets that allow kids to color and design their own mask. A fun gift and a fun craft to keep little ones safe and entertained at the same time with sizing from ages 3 to 11. Get credits up to 40 percent off.

6. Make the switch to clean skincare for yourself and friends on your list
Not all skincare is created equal, especially when it comes to the ingredients it contains. Shop Doctor Rogers for skincare free of parabens, phthalates, common allergens, and BPA. The products are developed by a dermatologist, are sustainable, and are made to address skin type at every age. It's the kind of skincare you can feel good about gifting. For new moms on your list, take a look at The RESTORE Healing Balm that can be used for everything from diaper cream to nipple cream during breastfeeding and for treating cuts, scrapes, and even burns. Shop Doctor Rogers Skincare with credits up to 40 percent off.

7. Surprise your tired mom friends with the gift of better sleep
We could all use more and better sleep, especially during the hectic holiday season. With Pillow Guy, you can give that elusive gift to your most tired friends. Pillow Guy offers pillows and pillowcases, duvets, sheets, blankets, and more. You can buy items piecemeal or answer a sleep questionnaire and the site will recommend special packages. Buy credits up to 40 percent off.

8. Go personalized with special books for young readers
Kids often get a lot of gifts this time of year, but the personalized items really stand out and stand the test of time. Check out Magic of My Name, which creates personalized books with special meaning around children's names. Get up to 50 percent off personalized children's books.

9. Make mealtime a breeze for mom friends
Know a picky eater? Bring some simplicity to that kiddo's parents this holiday season with a gift from Little Spoon. Select Toddler Plates and have fresh organic meals full of vitamins delivered right to their door. Meals are free of preservatives and additives, are nutrient-rich, and are ready in under two minutes. There are plenty of menu items to choose from, sure to please the pickiest of palettes. Purchase credits up to 35 percent off.

10. Spread warmth with cozy (& grippy!) socks for the whole family

'Tis the season of chilly toes, the perfect time to give the gift of new socks! Sticky Be Socks is the versatile go-to site for socks for everyone, including your barre-obsessed bestie, to your rambunctious running (and slipping all over the place) toddler, to your pregnant friend who can use a pair for their upcoming stay at the hospital. Shop now for credits up to 50% off.

This post was in partnership with Gilt City but all of the opinions within are those of The Everymom editorial board.