When I went to find my son's pediatrician, I planned on going to the most recommended practice in my area. I figured if they were close and came recommended, it was good enough for me. But a conversation with a mom-friend shifted my perspective.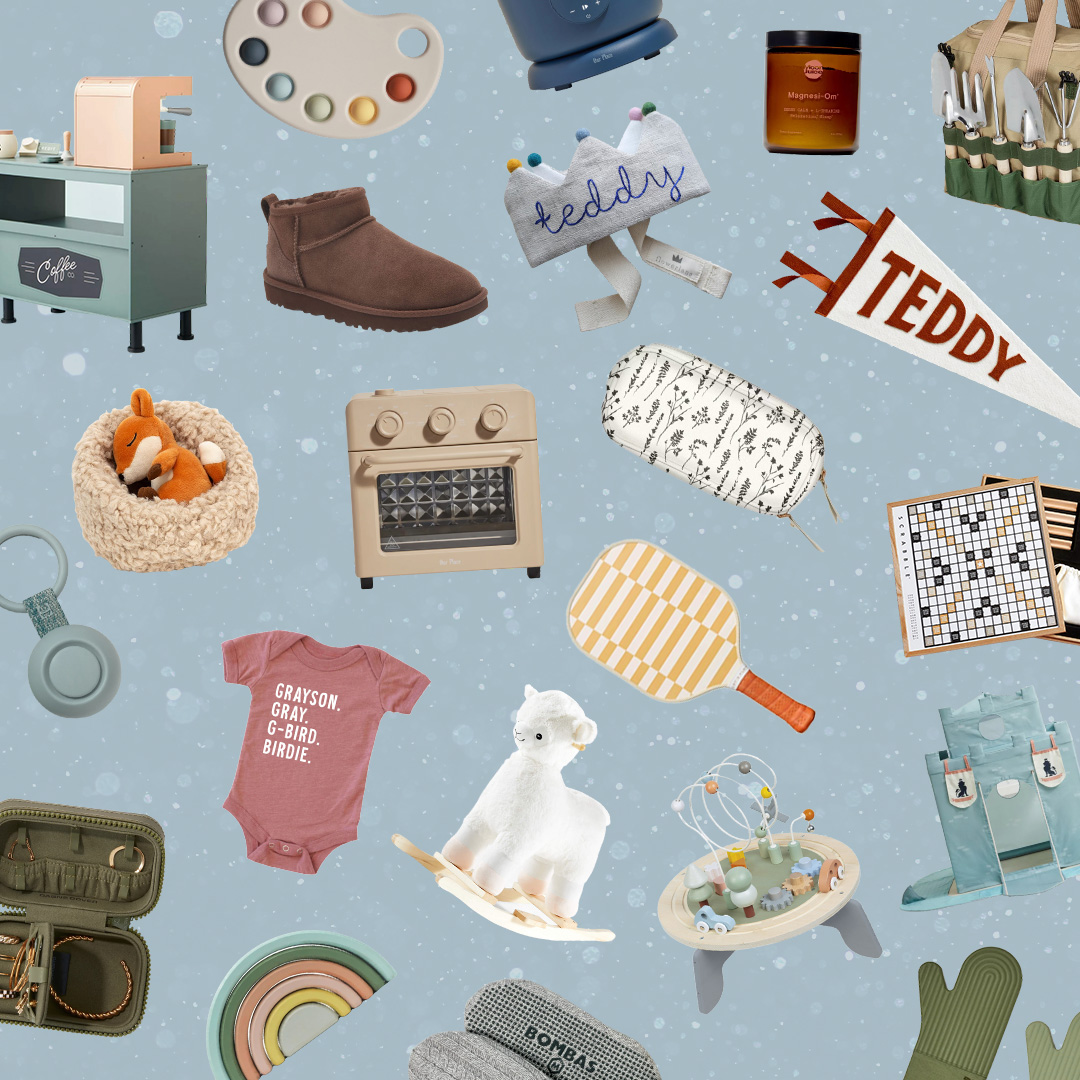 everything you need to ace holiday gifting this year 🎁
She shared how she left her highly-recommended practice because there was no personal connection. And when she made the switch, she had an instant connection with her new doctor. At first, I didn't realize that this doctor would be the person who would know my child from birth and support him as he developed. 
The truth is, your pediatrician will be your unofficial official go-to when something unexpected happens. Sometimes it comes in the form of a rash or just a stubborn ear infection, and it helps to know where you're going. A lot can happen in 12 months (let alone the next 18 years), and you'll want to have someone trustworthy to turn to. 
Here's a list of things to help you when making the important decision of choosing your pediatrician:
1. Find recommendations 
The best way to find a good pediatrician recommendation is through people you know and trust. If you happen to be like me (the first out of your friend group) to have a baby, this may sound like a challenge. 
To broaden my search, I joined a local parenting group and followed old posts requesting recommendations for pediatricians in my area. Another more traditional way to find pediatricians is through your insurance network. You'll want to consider the practices and doctors that are in your area and of course, accepting new patients. 
This first step can feel daunting, especially if you don't have recommendations from friends. However, the next steps will hopefully ease your mind. 
2. Meet the doctor(s) in person
Even if a practice or a doctor is recommended, they may not be the right fit for you for many reasons. Many practices now are larger, and there are a handful of doctors available to see. Often, without a specific doctor, you'll be paired with the next available doctor. 
So, the best way to get a feel on whether or not the practice and doctor would be a good fit is to go to the office and meet your potential doctor. See the space that you'll be going to a few dozen times the first year. Have a conversation with the receptionist and doctors you'll be encountering. This space is where your new addition will frequently visit and eventually, remember receiving Paw Patrol stickers. 
Your pediatrician will possibly weather the next eighteen years with your family. It's not a meeting or connection to be taken lightly. 
3. Ask questions 
When you do meet your doctor, you have a chance to ask questions and determine if this practice aligns with your views on safety and health. Feel free to ask anything you'd like but in case, you're wondering where to start here are a few popular questions:
Who will I speak to when I have an emergency?
It's comforting to know that when you call that someone will answer. Not every concern may warrant a visit to the doctor, so it's helpful to have the option to call and check. Beyond emergencies, you'll want to know who you'll be talking to and what phone practices are for after-hours calls. 
What is your vaccine schedule and approach to vaccination?
Some practices offer a delayed vaccine schedule. If vaccination is important to you, it's vital to know that your pediatrician's office is on the same wavelength as you—particularly since your children could potentially be sitting in a waiting room with other children who may or may not be vaccinated. This is something you'd want to ask and address at the interview. 
Do you have walk-in hours?
For one too many occasions, we have woken up to a feverish baby or a mysterious spot or two. Most practices have walk-in hours, but it depends on when and the frequency. These are hours/locations you'll want to memorize because in the spur of the moment, you'll want to just hop in the car and not have to think twice. 
Which hospitals are you affiliated with?
Once the baby is born, your chosen pediatrician will visit the baby and do one of their first wellness visits. If you're spending the time to carefully select your pediatrician, you'll want to make sure they're affiliated with the hospital that you'll be giving birth in, especially if you'd like this specific doctor to see your baby. 
Beyond the interview, you can look on the practice's website and social media channels. Their website should contain basic background information on the doctors as well as years of experience. Some doctors even have Instagrams that give you a glimpse of office space and how they connect with patients. 
It'll help to prioritize a list of things you are looking for. For example, are you looking for a connection rather than availability? Then, a smaller practice may be a better suit. Or for the opposite, you'll prefer a network of physicians with multiple offices to know they'll always be someone you can meet. 
You may not know where to start, but by visiting and meeting a few faces, you'll soon garner what is the best fit for your family. 
4. Look into their philosophy 
All doctors serve and protect our health. But each one—for good reason—has their own unique and individual approach to upholding their oath. 
Your pediatrician and your family will develop a relationship over the years, and it's good to know the type of person you'll be interacting with. And when your child gets older, he or she will also grow to know and respect their doctor. 
Here are some questions that will help you get a glimpse of your doctor's philosophy:
What inspired you to become a pediatrician? 
This is an opportunity to hear about their heart and vision as a doctor. Do they just love kids? Or did they have an experience that changed their lives? It's a doorway to a personal connection and view into who they are as individuals.  
How do you approach well-visits?
Since well-visits are the bare minimum of when you'll see this doctor, it's helpful to ask ahead how they approach them. Sometimes, it's a short visit followed by a meeting with a nurse about vaccines. Other times, you may have extended time to touch base with your doctor about concerns. Especially for the latter, you may want to jot down a list of concerns to mention when the time comes. 
How do you diagnose a serious medical condition?
In case of a serious medical development, you'd want to know how your doctor makes recommendations and decisions. Do they have a personal referral list for specialists? Do they prefer to watch and observe before referring you to a specialist? It'll be nice to know what steps they prefer to take when something serious happens. 
5. Be open-minded
It's OK to not know if you've found the right doctor straight away. Just like any relationship, it could take time to adjust and sync with your pediatrician. 
For me, these are the things I considered non-negotiable during my pediatrician search: 
Did I feel like my concerns were heard?

Does my doctor make attempts to connect with my child?

Is the well-being of my child prioritized at each visit?
Other things, such as personality or approach, are all personal preference. I believe keeping an open mind is essential. You could find a perfect fit and insurance may change or a move may occur—all things we do not have control over. But as long as the non-negotiables are met, whoever you choose will over time turn into your person. 
Overall, your pediatrician may be the longest physician connection in your child's life. I still remember my pediatrician—his office, the waiting room, the way he'd ask me about school and friends. 
And as a parent now, I hope to connect my son to people who will advocate and support both his physical and mental health. The selection for your pediatrician should be a conscious choice made by you, not the GPS or just your insurance network. It should be valued as an important process and given the consideration it requires. 
This way, we'll feel confident in our doctors' choices and guidance and potentially build a lifelong connection. And who knows, we might even google symptoms less.