While the long summer days hold opportunities for outdoor play, craft days indoors, and endless viewings of whatever show or movie your little one is currently obsessing over, there's still bound to be a moment where you're wondering, "What do we do next?!"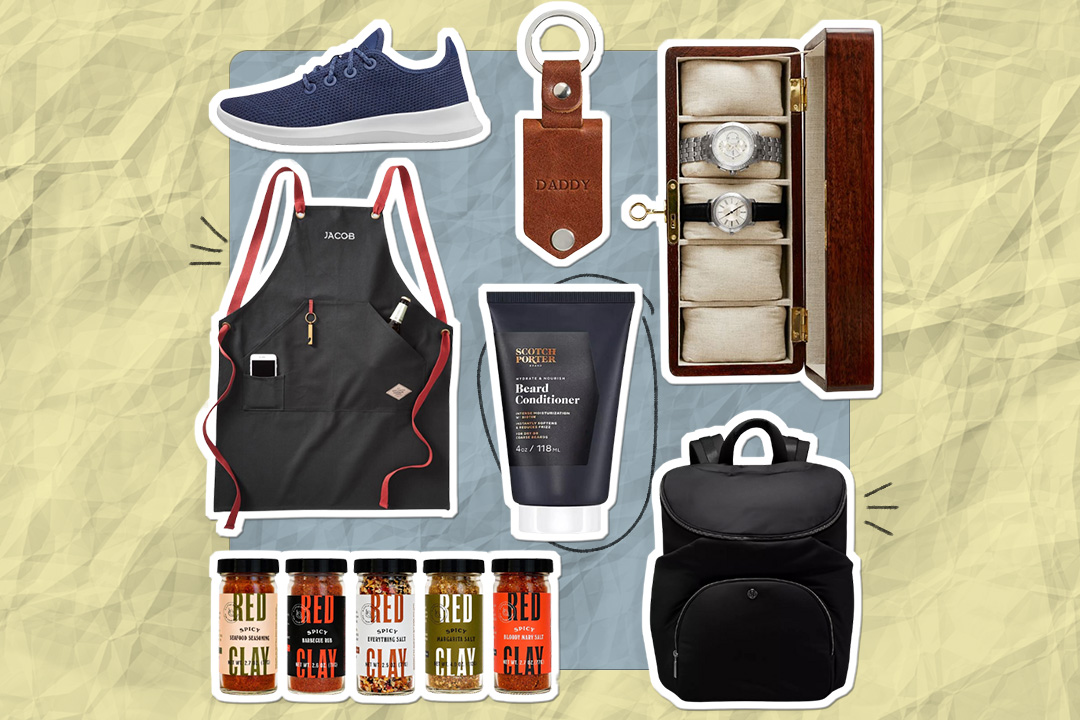 june 18 is coming up fast — have you started shopping yet? 😎
One answer is sometimes overlooked: getting involved or volunteering in your community or town. It doesn't even have to be summertime for your family to partake. Volunteering opportunities are abundant practically everywhere, and volunteers are always needed.
From participating in community service to donating, giving back is an excellent way to show your kids the importance of getting involved and caring for your community. Not sure where to start? Don't worry, we've got you covered below.
1. Find causes you're passionate about
There is an abundance of volunteering organizations out there that specialize in niche groups of people and identities. If you feel a calling to a specific organization or have a connection to one of the groups, you're sure to find fulfillment and a great community within the organization. Concerned about the environment? Look for a local park or water clean-up efforts or care for community gardens. Passionate about animals? Animal shelters are always looking for help and donations. And if you're not sure if the volunteer organization is child-friendly, reach out to inquire.
Here are just a few specific organizations and topics below that could be options to attend with your little ones.
Cradles to Crayons (Package curation of clothes, baby supplies, and school supplies)
The Human Society (Animal rescue, volunteering, and donating)
Start a Little Free Library
Teaching/Education
Animal Activism
Arts
Environment
Food/Housing Insecurity
Advocacy and Human Rights
2. Where else can my family find volunteer opportunities?
An excellent resource to find local organizations or nonprofits to get involved in is VolunteerMatch. VolunteerMatch highlights dozens of organizations in your local community that are looking for volunteers. From the local museum to hospitals, VolunteerMatch also organizes organizations by category, from newer opportunities to popular ones in your area.
Your town or city's website is also a perfect resource for finding local events that need volunteers. More often than not, parks departments and public libraries are always hosting events for the community that could use volunteers.
3. Another option? Start at school
Reach out to teachers and see if your little ones and their classmates can band together to give back to the community they live in. From curating packages to send to families in need or making greeting cards for a local retirement home, there's so much you can encourage your kids and their friends to do.
Schools often host drives or volunteer opportunities throughout the school year that serve as an easy and accessible way to include your child in volunteering with you.  Not only do schools rely on parent volunteers, but it allows for you and your kid to start your volunteer journey in a familiar and comfortable place.
4. Make it neighborhood-oriented
It won't always be easy to find the time, but one way to get involved is to start right at home. Work with your kiddos to get creative and leave a box out on your porch for donations, whether it's food, clothes, or something extremely specific, like a sock and underwear drive (clean socks and underwear are always needed the most at shelters) or a menstrual hygiene drive. You can also collaborate with other friends or neighbors via word of mouth or a local Facebook group to bring everyone together.
5. Commit to it/make it a habit
Try forming a habit out of volunteering. Whether your goal is to work with an organization once a year or seasonally, creating a habit out of it with your kids allows them to notice different ways a community can come together to give back to each other.
(Because We All Want to Raise Nice Humans!)