Semi-controlled chaos. Messes everywhere. Immeasurably fun and rewarding. I'm sure you're thinking one of these things is not quite like the others, but when it comes to including your kids in the kitchen, these might just be three of the best phrases to describe that experience.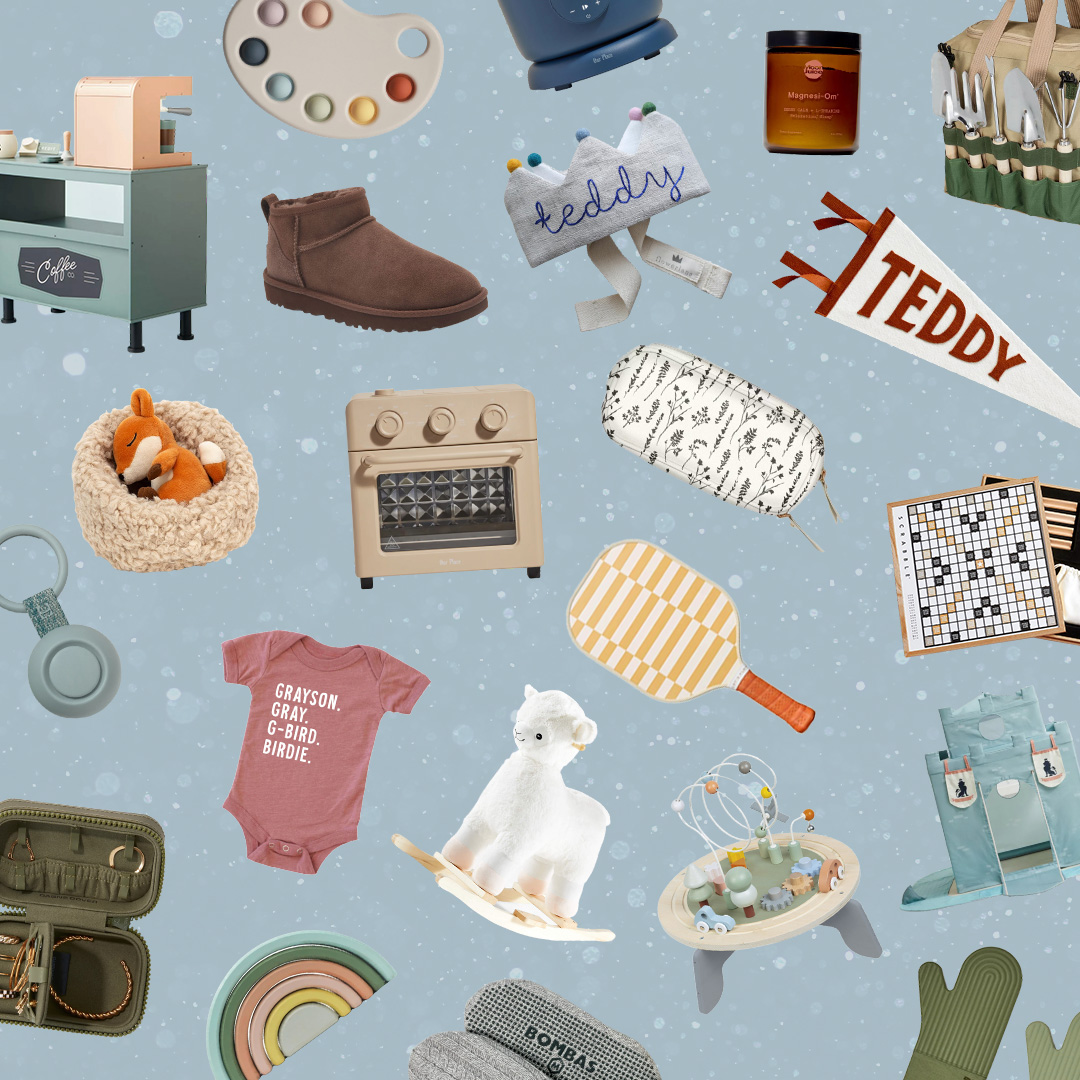 everything you need to ace holiday gifting this year 🎁
Cooking with kids can be intimidating, but since food is inherently tied to our culture and sense of family, it's an important skill for our children to learn by a parent or caregiver's side. In fact, developing cooking skills not only provides kids with the tools they need to feed themselves and nourish their bodies, but it also teaches them about culture, allows them to practice math and reading skills, and serves as an integral stepping stone for developing a healthy relationship with food.  
Involving kids in the process of food preparation, starting with the grocery store, may also increase the likelihood that they'll eat what's on the dinner table. And who doesn't want to reduce the amount of food that ends up on the floor during a meal? Play into a young child's innate desire for autonomy by asking them to help choose a recipe or meal a few times a week. Allow them to choose a fruit or vegetable they would like to try while grocery shopping and provide them with age-appropriate tasks during meal prep time. All of these tasks also offer repeated exposure to foods, which has been shown to increase consumption of certain foods—such as vegetables—in preschool-aged children.
Involving kids in the process of food preparation, starting with the grocery store, may also increase the likelihood that they'll eat what's on the dinner table.
Show the importance and value of family meals by letting kids help plan and prepare for them. Modeling healthy mealtime habits and prioritizing eating together shows children that food is more than just "fuel" or "nutrients." It shows them the power of nurturing relationships and builds social skills. Eating together may have larger health benefits as well. Studies conducted in multiple countries, including the United States, found that children who eat with their families three or more times per week had greater odds of consuming fruits and vegetables and lower odds of consuming lower-nutritional-value foods such as sugar-sweetened beverages. Additionally, these effects may extend into adolescence and adulthood.  
The skills acquired in the kitchen extend beyond basic cooking skills. Preparing food also requires reading and math skills as well as the ability to follow directions and to work together. Reading skills can be developed by following recipes or other instructions on packaging. What are the steps to make pasta? Read the box! Practice math skills by measuring out ingredients on a scale with measuring cups or by counting the number of a certain ingredient, like eggs, in a recipe. Using a recipe to cook or bake also encourages the ability to follow directions, and giving each family member a task is a tactful way to show that when we all work together, we can accomplish a larger task.
Ready to get cooking? Here are some suggestions for tasks that'll get kids involved in the kitchen at every age. The ages provided here are just a guide. Every child develops and is ready for different tasks at their own pace, so watch for their cues and follow their lead!
6 – 12 months
Children at this age love to watch what's happening and want to feel like they're a part of everyday activities. Allow them to observe (safely) in the kitchen and let them play with plastic utensils like spoons or bowls. With help, 9 to 12-month-old kids can wash produce by running it under water or rinse canned beans, stir ingredients when baking, or dump ingredients into a bowl.
18 months – 3 years
This age is all about continuing to safely explore the kitchen with increasingly more independent tasks. Here are a few things you can try with your kids at this age:
Rinse produce

Spin lettuce

Tear greens or break other vegetables into pieces

Rinse and drain beans or canned vegetables

Mix or whisk ingredients together

Pour ingredients (with help) 

Wipe counters

Set the table
4 – 6 years
Build cooking skills and confidence by allowing children to start using real cooking tools.
Peel citrus fruits such as oranges and grapefruit

Mash potatoes (allow to cool first)

Grease a baking pan

Measure ingredients

Use a mixer (with help)

Empty a bowl using a spatula 

Turn on and off small appliances such as the blender
7 – 12 years
Increase responsibilities and offer appropriate tasks based on your child's interests and strengths. Start working with simple recipes to build reading skills. 
Use a can opener

Grate cheese

Peel produce

Steam or roast vegetables

Boil water for pasta

Fill a blender with smoothie ingredients 

Plate dinner

Help put away groceries

Help wash dishes
Maisonette
For slightly older children, teach them knife basics in a safe way with these kid-safe knives.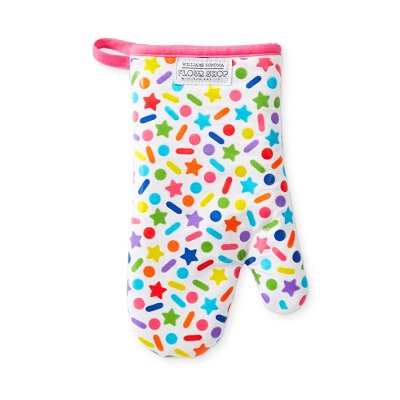 Williams Sonoma
Little hands deserve a little oven mitt, like this cute sprinkle one.