If the kitchen is the heart of our home and food can be its own love language, then we encourage our families to gather around for meal prep. And while a glass of wine and some good music may lure in our significant others with little effort, coaxing kids to the counter might be a bit tougher.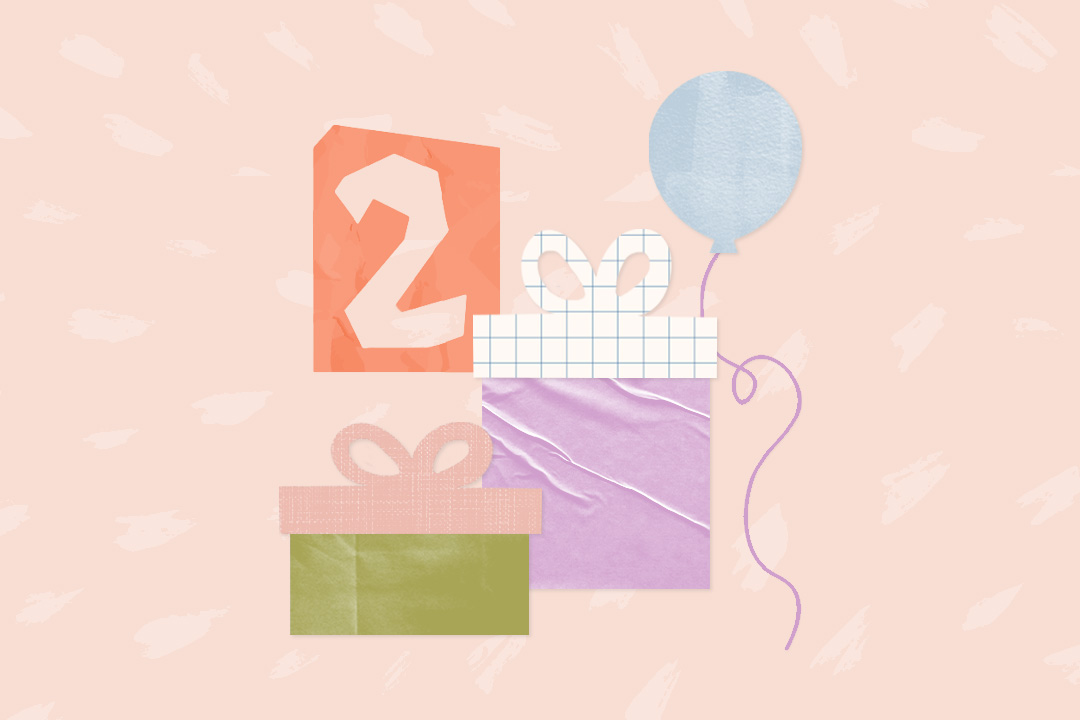 a LO in your life will love these! 🎁
After all, kitchen setups—full of sharp knives, hot stoves, and complicated cookbooks—are inherently kid-adverse. So, how can we bring our little ones into our dinnertime routines? Read on for five easy ways to get them involved in the kitchen.
Getting kids involved in meal prep calls for a great deal of simplicity. Keep your cool in the kitchen by using a meal kit from Blue Apron to do the heavy lifting. The company's recipe boxes are such a smart way to get a delicious dinner on the table—no matter whose company you're keeping. So your sous chef is a toddler? No problem. Blue Apron takes the guesswork out of your kitchen time by providing simple instructions and the ingredients you need for a fresh, quick, and practically effortless meal.
Here's what we love about Blue Apron:
The company provides plenty of recipe options, addressing a wide range of dietary needs and keeping dinners fresh and interesting. Each week, members can choose from 40+ meal options!
Each meal kit comes complete with all the ingredients you need, including ready-to-pour specialty sauces.
Blue Apron sends exactly what you need in the amounts your recipe calls for, so there's never any food waste after dinner—and nothing to measure while you wrangle your toddler.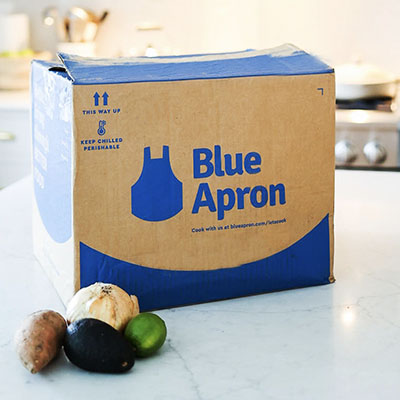 Blue Apron
Last Day! Get up to 14 free meals across your first 4 boxes when you sign up for Blue Apron!
2. Make a Kid-Friendly Kitchen
Can you imagine the defeat and frustration children must feel when they can't even reach the height of the countertop? Level the playing field with smart solutions that keep kids secure while also bringing them closer to the culinary action.
Architoyz | Etsy
Attention, small-space dwellers! This kid-appropriate helper tower folds completely flat for easy storage. Ready to cook? Expand the tower and let your little one safely meal prep at your side.
Target
For a simple design that brings kids closer to the action, look no further than this Guidecraft two-step stool. With a natural finish and looped handles, this handsome little stool promises to blend in with any home design.
3. Use Kid-Safe Tools
If you give your child the right tools, there's no reason why they can't cook right alongside you. There are plenty of kid-safe knife sets, peelers, and choppers available on the market today. Here are the basics to get you started.
Maisonette
Pick up this set of three kid-friendly nylon chef's knives to get your little ones slicing and dicing at your side.
Opinel
Keep tiny fingers safe on the cutting board with this dishwasher-safe finger guard.
4. Dress the Part
The first step to encouraging a budding chef? Dress them in the right gear. OK, that may not be true, but an apron that's both cute and practical certainly can't hurt. Keep little clothes mess-free with a special apron for your miniature cook.
Hickory Point Farm | Etsy
We love any opportunity to twin with our kids, and this customizable apron set is the perfect pick for cooking up sweet memories together.
Wardrobe 4Ever | Etsy
If brand new gym clothes encourage us to work out, then an adorable apron set must fuel our cooking, right? We love the simplicity of these cute-as-can-be aprons, with pockets for stashing all your kitchen essentials.
5. Get Inspired
What better way to coax little ones into the kitchen than by letting lovable characters lead the way? Show them what magic is possible by bringing in a few cooking-centered reads. While there are plenty of picture books that take place in kitchens, here are two fantastic and wholly imaginative places to start.
Kyo Maclear
This is a playful, entirely fictional take on renowned chef Julia Child's life as an ambitious, culinary-inspired kid. Full of delectable dishes, flights of fancy, and darling illustrations, this book may just make a chef out of your little one.
Jacqueline Ogburn
Now a crotchety ghost, Cora Lee Merriweather is not too pleased when one baker after another moves into her kitchen, intent on bringing life back to her once-famous bakery. With plenty of mouth-watering cakes and a lesson on the power of friendship, The Bake Shop Ghost is a celebration of all things sweet.
This post was in partnership with Blue Apron but all of the opinions within are those of The Everymom editorial board. We only recommend products we genuinely love.