Some days it feels like a legit miracle if dinner gets on the table (more often than not). You know the days we're talking about –  the runny noses never stopped, the Cheerios are still on the floor from breakfast, the kiddos won't stop hitting each other, the dog won't stop barking, and work emails are increasing after 5pm instead of dying down. And the refrigerator is pretty much empty sans milk, yogurt, and La Croix.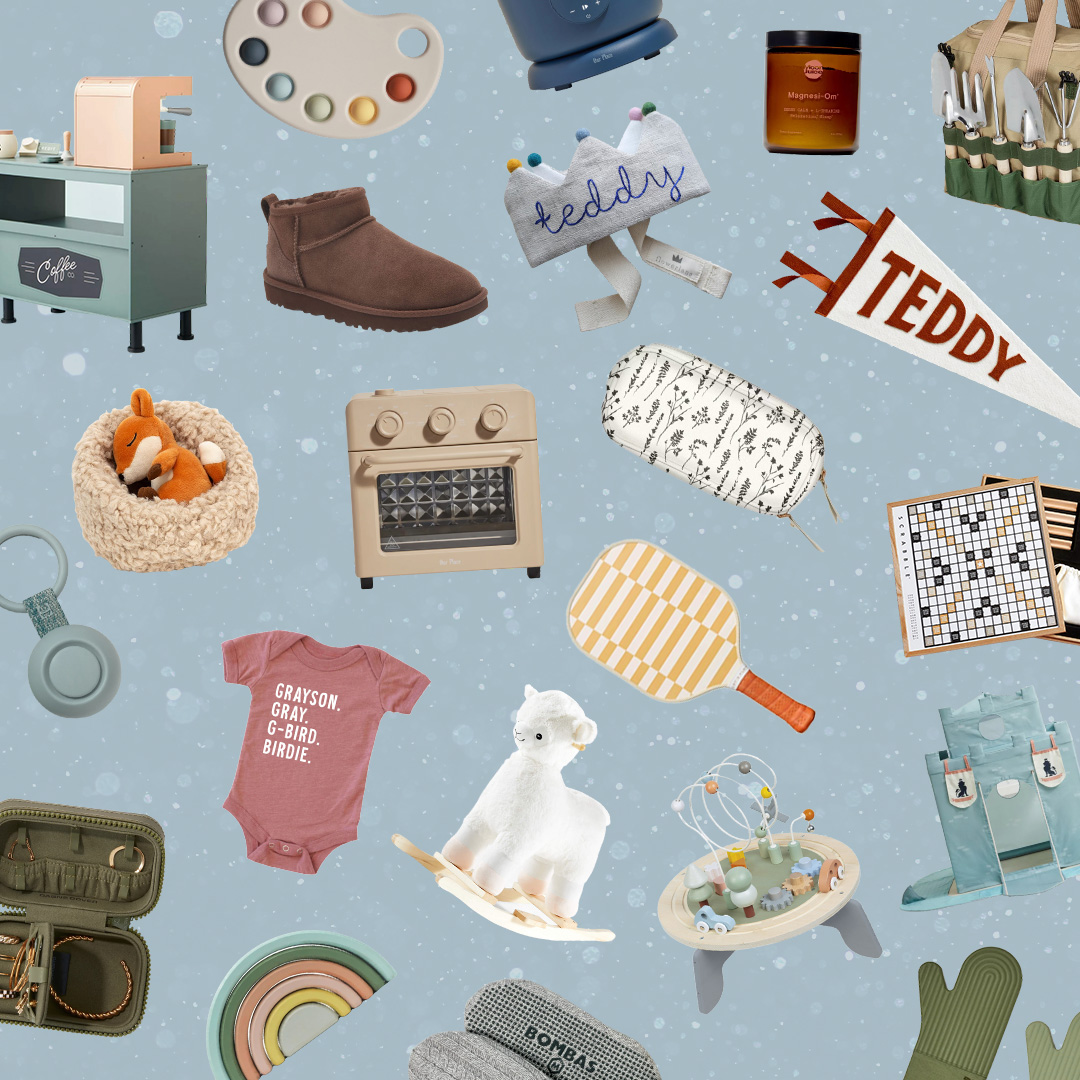 everything you need to ace holiday gifting this year 🎁
What in the world are you going to feed the family tonight?
We've all been there, and this kind of dinnertime stress isn't about to disappear anytime soon. So, we reached out to our wise mamas in our Everymom Facebook Network to see what hacks they swear by to make super suppers happen night after night. Here's what they swear by to survive the nightly dinner time dilemma.
Planning and prepping are key
"Working a 9 to 5 requires a Crockpot (or Instant Pot) in our house. Prepare everything the evening before, dump it all in before you head out for work, and a delicious dinner is ready when you walk in the door." – Trisha M. 
"[We do] grocery pick-up every Saturday and meal prep one or two make-ahead dinners and buy items for one Crockpot meal mid-week each week. Prepped dinners [are] just throw in the oven. We generally have leftovers once or twice a week. [W] meal prep breakfast sandwiches and lunches for work all on Sunday for the entire week. It's become part of my routine, and it makes things very simple after working all day. I am a teacher, so I make a batch of freezer meals on my breaks so I can throw them in the oven or Crockpot if needed. I can spend more time with my family rather than preparing dinner each night!" – Sara A. 
"We use a sous vide to cook different meats (pork chops, roasts, steak, etc.). We can set it and let it cook all day without worrying about overcooking, then quickly sear it before mealtime in the evening. It sounds fancy, but it's insanely easy!" – Kaitlin P. 
"We make meals on our days off and freeze for weeknights. I think it helps to plan ahead even if you don't make it. Deciding what to have is half the battle for me." – Christine H.
"Twice a week, I work for an hour and fill the fridge. I get four burners going – rice, ground beef, pasta, veggies – then, I fill both racks in the oven with chicken and veggies. And then I turn on all my helpers – bread machine, Crockpot, Instant Pot. It sounds like a lot at once, but really, the rice and noodles cook themselves, so I just stir and check everything. I don't leave the stove area, and I have my spouse or kiddo assist. Fridge gets full and all six kids can reheat when we are in a hurry. We can make a Mexican, Italian, Chinese dish in a few minutes with all we make. Add a sauce or tortillas and veggies and we have so much variety!" – Dianne N.
Have go-to pantry essentials
"Microwavable steamer veggie bags." – Sara F. 
"Newest fave: make pizza or crescent dough in the bread machine and roll out homemade pizza rolls and kolaches. Then, bake and freeze. You can grab and go for breakfast or pair with a salad and that's dinner." – Alanna C.
"Microwave steam veggies, Uncle Ben's 90-second rice, and the new Good and Gather grilled chicken from Target makes a delightful stir fry meal in under 10 minutes with minimal effort." – Stella E. 
Do anything to make it easier
"Walmart pick-up on Sundays and grocery delivery are my weekly lifesavers. We use Shipt. We only plan for three dinners max at home. If I try to plan more than that on Sunday, then we inevitably have food waste." – Meredith A. 
"Instant Pot has revolutionized our lives. I highly recommend getting the cookbook with it." – Teresa J. 
"I work 9 to 5, so we get Home Chef for dinners five nights a week." – RachelMarie A.