The great dinner debate – we all know it well. And let's face it, after a busy week of parenting and working and doing 1000 other things at once, sometimes there is just no brain space left for dinner.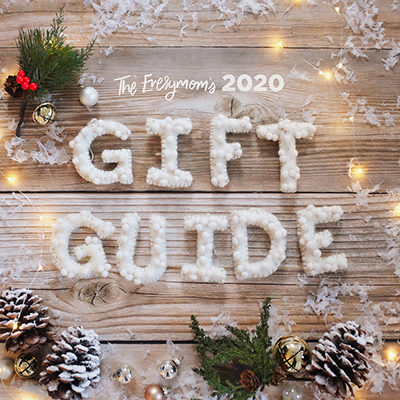 The holidays are here! Let us help you find the perfect gift.
Shop our gift guide, with categories for all the loved ones in your life, including the littles!
Shop the guide →
One thing that really helps us to stay on top of weeknight meal times is planning them ahead of time. It's a chore we absolutely hate, but it really does make a huge difference. The only thing is, when we sit down to plan on Sundays, we can only think of the same five things over and over again.
This problem seems to not be unique to us, so we reached out to you all through The Everymom Tribe Facebook group and our Instagram for help. We're hoping these ideas give you a little boost of inspiration while meal planning for next week – we know it's going to help us a lot!
"I usually do a Crockpot meal on Sunday so it can cook all day. In the meantime, I use Sunday afternoons to meal prep for the rest of the week. I typically try to cook with the same meat on days consecutively (like Monday and Tuesday being chicken, so it won't go bad being far apart). Whatever I make the second half of the week after leftover night, I try to make things that will save well and can be eaten for work lunches the next few days. And just keep the cycle going! Easy things for this are pasta meals or stir fry. They pack well and stretch for several days!
M: Homemade chicken noodle soup
T: Lasagna chicken
W: Breakfast for dinner
Th: Leftovers (our busiest night, so we clean out the last three meals worth)
F: Homemade pizza
S: Enchiladas and rice
Su: Crockpot pork roast and potatoes." –Sarah H.
"I'm a SAHM mom of a 2 & 1/2 yr old, and my husband is a culinary-trained chef who now works in IT (go figure) putting in 50+ hrs a week, so meals mainly fall on me. I usually plan based on the protein sales. This week, bone-in chicken breasts and shoulder roast were on sale, so we're doing chicken salad croissant sandwiches, salsa verde chicken enchiladas with rice, slow cooker French dip sandwiches with homemade fries, chicken tostadas, and a slow cooker roast. We have our favorites that we do pretty regularly and I follow lots of recipe pages to get inspired for new dishes." –Darline M. A.
"All about taking the time to meal prep on Sunday! There's no way I'd be able to do everything each day otherwise.  This week is:
1. Chicken greek wraps (we use already made chicken patties from Costco, so it's quick! With tomato, cucumber, sprouts, dressing & sometimes cabbage in a naan bread)
2. Orange chicken with broccoli and rice
3. Chickpea pasta with ground Turkey and tomatoes in red sauce
4. Chicken, mushroom, asparagus stir fry with rice
5. BBQ meatballs with broccoli." -Cheyenne K.
"This is our first week setting a menu for the week! We usually wing it all week and end up overspending by making multiple trips to the store for individual meals, plus ingredients go to waste a lot. I'm over it! Our menu this week is:
M: Chicken sausage, peppers, and onions
T: Breakfast for dinner (leftover peppers and onions in the omelet)
W: Pulled pork and cornbread casserole w/ coleslaw (we had crockpot pulled pork leftover in the freezer)
Th: Leftovers!
F: Crockpot Mississippi chicken
S: BLTs
Su: Pizza party!" -Mandi J. K.
"It really depends on the week with how we prep. Sometimes, I prep every single meal (breakfast, lunch, dinner, and snacks), and other weeks I prep at least one to two of our meals per day and leave dinner to be cooked in the evening. Everything we would make on a weeknight, we keep to 30-40 minute recipes/cook times. This week we have…
Breakfast: 2 hard boiled eggs with avocado and sauerkraut and chia pudding with blueberries, pumpkin, and flax seeds (for seed cycling), and raw cacao nibs
Lunches & Dinners:
-Huge pot of veggie and ground turkey tomato sauce with brown rice and quinoa pasta
-Salmon with buckwheat and broccoli
-Instant pot salsa chicken over salad with romaine lettuce, yellow squash, bell pepper, onion, avocado, and nutritional yeast." –Kara A.
"We meal plan in a few different steps! First, we plan out our weekday meals on our shared Google calendar for a full month at a time. We also have a 'pattern' to our weekday meals – Monday is a big salad with protein, Tuesday is tacos, Wednesday is wild card day, Thursday is pasta, and Friday is homemade pizza. Having them in a 'pattern' takes off some of the mental load of meal planning but still allows for lots of variety. We place a food order to be delivered Saturday mornings, and then my husband and I find an hour somewhere in our weekend to meal prep for the week ahead. We wash and chop all fruits and veggies and cook all proteins so that throwing dinner together only takes a few minutes (and also means fewer dishes on weeknights). We put on music and either have coffee or wine (depending on the time of day) to make the meal prep a little more fun. We also meal prep our breakfasts and lunches for the week to really streamline everything. Finally, we keep a shared Google file with lists of our favorite go-to meals and links to recipes or page number in a cookbook to quickly access things. Here's our menu for this past five weeknights:
"Turkey and mushroom burgers, salmon with mustard, lemon and dill, garlicky chicken with broccoli rabe." [email protected]
"Spaghetti squash casserole, meatloaf and cauliflower, nachos, avocado chicken salad, make-at-home pizza night." [email protected]
"Burgers and salad, roasted chicken and veggies, crab cakes and salad, Italian sausage and pasta, salmon, and couscous." [email protected]
"Sheet pan shrimp boil, lemon chicken skillet with artichokes, and breakfast burritos." [email protected]_kidd
"Salmon and Brussels sprouts, Mexican stuffed potatoes, and Everything But the Bagel chicken." [email protected]
"Hawaiian meatballs, white chicken chili, taco salad, pot roast, and chicken stir fry." [email protected] kikielliot
"Turkey pot pie, tacos, lasagna, risotto with zucchini, hot dogs, and mac & cheese." [email protected]
"Enchiladas, chicken and vegetables, homemade pita pizzas, pasta with chicken, and Shepherd's pie." [email protected]_c
"Turkey sloppy joe's, crab cakes and asparagus, Italian grilled chicken salad, and grilled veggies with leftover chicken" [email protected]_loo
"Pork chops with apple and sweet potato, pork fried rice, salmon burgers, and chicken salad." [email protected]
"Bacon baked pinto beans, butternut squash galette, meatloaf, matzo ball soup, and Alfredo shells." [email protected]
"Chili, shrimp and veggie stir fry, chicken pot pie, and salmon veggie bowls." [email protected]_wehrli
"Lasagna, fajitas, pasta with salmon, steak sandwiches, and breakfast for dinner." -@_mamamelissa_
"Tacos, stuffed peppers, chicken sausage with veggies, and turkey meatloaf." [email protected]