Many of us have been on a group text thread that said something like, "we have to plan our girls' trip soon". But without concrete follow-through, pregnancies, kids' birthdays, and other existing plans often move girls' trips to the sidelines, especially in early parenthood. But moms deserve a getaway (dads, too, of course!) And traveling with girlfriends is one of the best ways to do what all the motherhood articles recommend: asking for help, practicing self-care, and filling your cup.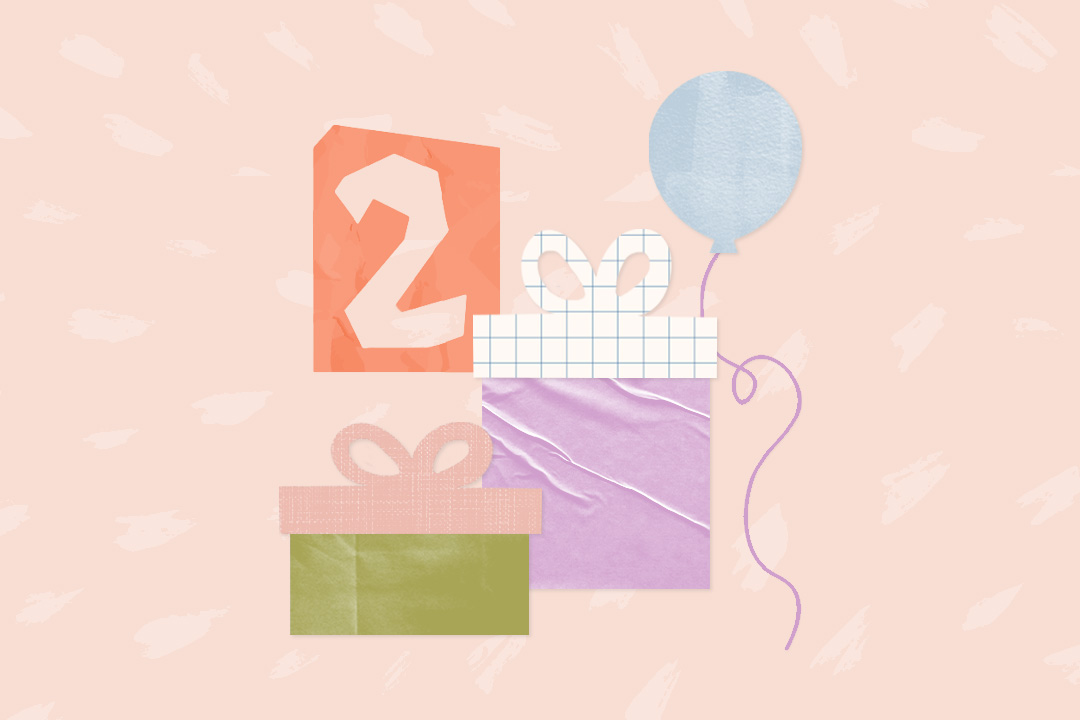 a LO in your life will love these! 🎁
My college friends and I also fell victim to the group text travel fizzle. We'd planned to have a big 40th birthday trip in 2020…but you can guess how that turned out. Two years—and a few babies—later, our group text started buzzing again with travel inspiration. In January, we made it happen as we converged for three days at a spa resort in Arizona. We laughed, we relaxed, we stayed up way too late—it was so much fun.
Here's how to get your girls' trip travel musings out of the group chat too.
How To Make a Girls' Trip Happen
Plan ahead, but not too far ahead
What's the perfect lead time for planning a girls' trip? In my opinion, six months or less. Why? Six months out, you'll know about any major life events you can't miss (a family wedding, an anniversary, etc.) but it's not so far out that you might have to cancel if one of the aforementioned events pops up. January was what worked best for my friends: it was post-holidays and before any kid school or sports commitments really ramped up. Plus, it was nice to look forward to a sunny trip in the middle of winter.
Thoughtfully consider travel times and trip duration
With our kids ranging in age from one to 11, anything longer than 3-5 days was going to be tough. My friend group is also spread across the country, with girls on each coast as well as a number of Midwesterners. So we had to make the location choices "fair" and narrowed down the general location range to be middle-of-the-country so no one would be saddled with a 5-hour flight for a long weekend.
Ask for nominations and vote on everything
Nothing kills a trip quicker than back-and-forth disagreements about dates, locations, etc. Ask for nominations on everything from weekend availabilities to accommodations and let the majority rule.
This allows for more decisive action—and less hurt feelings—so the trip planning keeps up the momentum. My friends and I used anonymous Google Forms to decide on:
The timing: We polled everyone for a weekend that worked in the first half of the year. We went with the one weekend most people could attend.
The vibe: Vote on a vibe like relaxing beach, wine country, spa retreat, lake house, Vegas, etc.
The specific location: We started with a general area, then drilled down to specific cities.
The accommodations: First we polled Airbnb vs. hotel. Then asked for nominations for specific accommodations.
Utilize the planner(s) in your group
I'm the one who says to tell me where, when, and who to Venmo. Thankfully, I have many planners in my friend group who take the reins when it comes to restaurant reservations, excursions, etc.
Every group has at least one planner, so maximize their skills. Just remember, if you didn't contribute to the plan, you don't get to complain. So just enjoy the itinerary—and volunteer for the planning committee for your next trip if you find you have a lot of feedback.
Be savvy about splitting costs
Utilize helpful apps for splitting the bills with a large group. We used a combination of Splitwise and Venmo.
Splitwise makes it easy to settle up at the end of the trip. First, you set up your group. Then, as you go, everyone inputs their costs and marks who in the group was part of the bill. For example, you take an Uber with two other friends and you pay. You put your costs into Splitwise and add your two friends as contributors. Your amount owed/due will fluctuate during the trip depending on how many bills you pick up. Then everyone can settle up via Venmo—or other ways—at the end.
One lesson we learned for next time—we probably should've determined that our one pregnant friend wouldn't need to be an equal part of all of our restaurant bills. Essentially, she helped pay for all of our cocktails while she sipped on water. We definitely owe her a few free drinks once her baby arrives.
Enjoy your trip, then repeat
It only takes one successful trip to make it a tradition. Before you all depart, try to get some details about the next trip started. Remember, you'll never regret taking time to reconnect with those who know and love you outside of your role as a mom.