Say it with me: I will not feel guilty for leaving my kids to go away for a weekend with my girlfriends. And actually, that time away—not to mention the extra sleep virtually guaranteed by a few nights out of your house in a hotel bed—might actually make you a better mother.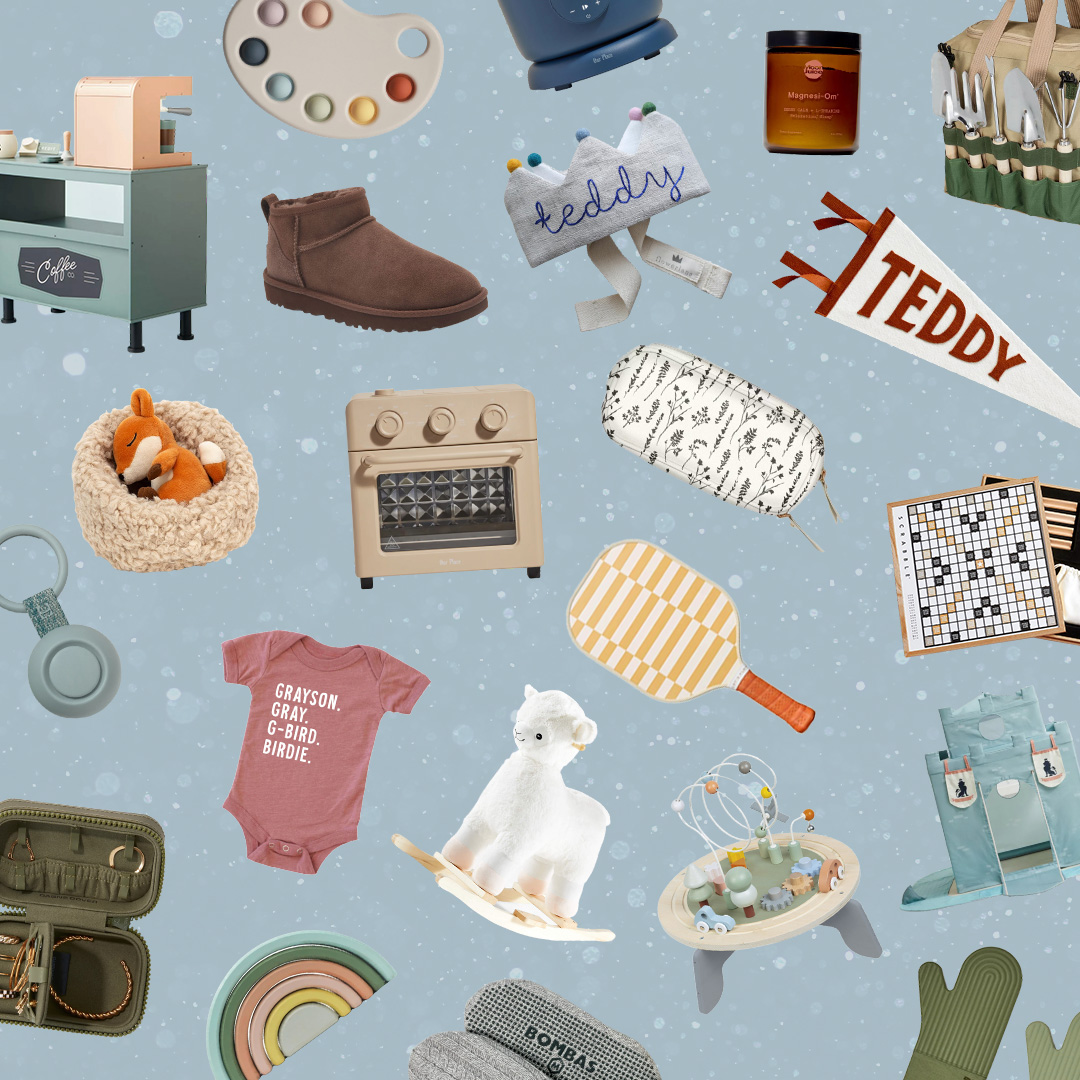 everything you need to ace holiday gifting this year 🎁
Moms deserve vacations, too (maybe most of anyone), and it's not exactly relaxing to be on guard making sure your children don't drown in a resort pool or disappear off a city sidewalk. The most restorative way to actually get a break is oftentimes with those friends who know exactly what you're temporarily leaving behind and missing. Thank goodness having fun doesn't make you a bad mom because these 11 destinations are full of it, making them perfect for a getaway with your closest girlfriends.
Healdsburg, California
Does anything pair better with wine than a crew of exhausted moms? Escape swiftly to Sonoma's sweet town of Healdsburg for a few days of vino—don't miss a tasting on Flowers' gorgeous grounds or a stop at Marine Layer to wind down in chic environs and absurdly great food. Go for the grown-up mac & cheese at Lo & Behold, dress up for a fine dinner at The Matheson, go vegan at the new plant-based eatery Little Saint, or opt for Michelin-starred fare at Barndiva, which Kelly Clarkson tweeted about glowingly. Check into Harmon Guest House for easy walkability, or for pampering resort vibes, snag a spacious suite at the bucolic and luxurious Montage Healdsburg.
Where to Stay in Healdsburg
Grenada
There's plenty to do on the paradisiacal Caribbean island of Grenada—see 40 white-sand beaches and 15 waterfalls—but for that same reason, there's also plenty of space to chill. A girlfriends' getaway can incorporate chocolate tasting, a tour in completely transparent kayaks, yoga classes, and catamaran cruises, complete with cocktails, of course. The boutiquey Silversands Grenada boasts the longest swimming pool in the region at 330 feet long, which for sun worshippers is a pretty fun perk, not to mention the dreamiest spa around. If you're looking to escape even other people's kids during your long weekend, there's the adults-only, all-inclusive Sandals Grenada on Pink Gin Beach. Or snag a three-, four-, or five-bedroom villa at Laluna Grenada where you'll have your very own ocean-view infinity pool.
Where to Stay in Grenada
Scottsdale, Arizona
If a restored sense of well-being is what you and your friends are after in two to three days, Scottsdale could be the ideal destination for its proliferation of wellness-minded spas. Take Andaz Scottsdale Resort & Bungalows, which has an Apothecary Blend Bar to DIY aromatherapy blends and Palo Verde Spa for Sonoran Desert-inspired therapies. Get out of your comfort zone—and head—with aerial yoga flow classes or floating meditation, too. And the adobe-style JW Marriott Scottsdale Camelback Inn Resort & Spa is a place to discover zen during a private sound meditation session in the North Garden, guided hike, or massages using locally sourced ingredients.
Where to Stay in Scottsdale
Tuscany, Italy
Anywhere in Italy would make an epic girls trip, but there's something about Tuscany that just seems made for it—all those romantic, ancient farmhouses, olive groves, wine, and cheese. One such charming little spot for a weeklong getaway is Agriturismo Casetta, a 90-acre estate with five bedrooms, a saltwater pool, and a charming female owner. You're close enough to Florence to do things like Casetta's Afternoon in the Gucci Garden experience but also rural enough for a hot air balloon over the Chianti region's rolling green hills. There are e-bikes, sunrise yoga, and vintage Fiat 500s to tool around in between private wine cellars—there's even equine therapy, if horses are your thing.
Where to Stay in Tuscany
Charlottesville, Virginia
Cheer up, East Coast wine lovers: You don't have to trek to California for a vino-soaked weekend sans littles. Charlottesville is a dreamy destination for a weekend full of idyllic vineyards, cool boutique shopping, world-class cuisine, serene spas, and tons of outdoor fun (think epic hikes). For beautifully restful vibes, book rooms at Quirk Charlottesville, or try Keswick Hall if you plan on spending serious time at the stunning pool. But beyond cozying up in aspirational digs, there are dozens of wineries, breweries, distilleries, and even cideries to visit for tastings, picnics, or both. And bonus: There's quite a live music scene in the long pedestrian mall, so plan at least one semi-crazy night out on the town.
Where to Stay in Charlottesville
Newport, Rhode Island
Especially in the spring and summer, there's no more picturesque place to vacation than Newport, home to postcard-perfect beaches and Gurney's Newport Resort & Marina, where yachting, boating, and sailing are on tap and highly recommended. The property's seaside saltwater pool, complimentary bikes, and Seawater Spa are also fun ways to spend quality time with the girls over a long weekend. Take time to stroll the 3.5-mile Cliff Walk past gilded age mansions not far from Hotel Viking, set in an historic 1926 property that was recently renovated. The Top of Newport rooftop bar is the place to watch sunsets over the ocean—and take photos to make your family envious.
Where to Stay in Newport
Los Cabos, Mexico
If it's good enough for Jen Aniston and her girlfriends, it's good enough for the rest of us—Los Cabos, that is. Her go-to in the Baja California beach destination is the lush One&Only Palmilla resort, which offers Mexican cooking classes, seaside palapa massages, and Mayan Secrets Ancient Healing Rituals for ladies looking to be inspired, soothed, or transported. It's worth trying to spend a solid four days there. The Hilton Los Cabos Beach & Golf Resort is an alternative, set on a swimming beach, where you can splurge on one of the new Plunge Pool Suites overlooking the Sea of Cortez. Do something you can't with your family: Savor the adults-only pool. Follow it up at the rum-focused bar, and after dinner, gossip with your friends around a sunken fire pit.
Where to Stay in Los Cabos
Yosemite, California
There is serenity to be found in nature, but that's true 100-fold in a place as spectacular as Yosemite National Park. For outdoorsy gals, the iconic California park is a mecca for hiking, Jeep tours, and even pontoon boating in Bass Lake. At Tenaya Lodge, book a couple Explorer Cabins and take private, guided outings in vehicles with clear roofs and journey to the property's secret waterfall. Or go for elegant luxury at the petite boutique hotel Chateau du Sureau, a European-style storybook of a spot to end each exciting, fresh air-filled day. Splurge on a locally sourced tasting menu at The Elderberry House restaurant and plan a girls spa day full of fragrant body polish treatments and Hiker's Repose massages. There's plenty to do for a Thursday to—if you can swing it—Monday trip.
Where to Stay in Yosemite
St. Lucia
The promise at St. Lucia resort BodyHoliday is "give us your body for a week and we'll give you back your mind." And while a week is not doable for most mamas, even a couple nights at this Caribbean paradise will help you return home rejuvenated. For one, there's a daily complimentary spa treatment included in the rate, so treating yourself is built in. Beyond the Ayurvedic treatments, reiki, and facials, there are Pilates and spinning classes, plus adventurous activities such as scuba diving, windsurfing, and archery. There's even Rastafarian cuisine fueled by the resort's own organic garden. This is the place to let someone else take care of you for once.
Where to Stay in St. Lucia
Toronto, Canada
If a vibrant city escape is your speed, try a weekend in the friendly Canadian metropolis on the shore of Lake Ontario known for incredible culture, food, and adventure. Get your heart thumping at the 116-story Edge Walk, peruse the vivid murals of Graffiti Alley, and catch a concert or lecture at Massey Hall. The eco-aware 1 Hotel Toronto is a hub for dining, with a rooftop bar and pool, an onsite seasonal garden, and sustainable ingredients used across four culinary and cocktail venues. Another place to tempt your tastebuds is Ace Hotel Toronto—where an acclaimed Canadian chef is behind Alder restaurant and also a rooftop bar—opening this summer in the Garment District and surrounded by artsy music venues and galleries. Guest rooms there are like urban cabins, with park views from deep window benches for long talks with girlfriends over wine or coffee.
Where to Stay in Toronto
New Orleans, Louisiana
Nowhere screams "fun" quite like New Orleans, AKA The Big Easy. With its signature laid-back exuberance, it's like every day is a celebration of something. And getting, say, three days to yourselves certainly is something to toast—several times. Start at the legendary Bourbon Street or on the rooftop of ONE11 Hotel overlooking the instantly recognizable wrought iron balconies of the French Quarter and the Mississippi River. The hotel's Riverbend Sweet is also a perfect place for a few friends to enjoy slow mornings on a private terrace. Also, get a little raucous over champagne and a boatload of French fries at unmissable restaurant Sylvain, then recover during one—or more!—of the 100 treatments on offer at The Ritz-Carlton, New Orleans's award-winning spa.
Where to Stay in New Orleans