A family vacation is great and all, but what mom among us couldn't use a few days away to relax, catch some zzzs, and relish a couple of restorative rituals? Because the things that fill up each of our cups differ, we've included a variety of settings and vibes for spa weekends. Some feel more like retreats with leisurely yet full itineraries of treatments, meditation, and other wellness pursuits, while others are more along the lines of sweating it out in the sauna, indulging in a massage, and spending the rest of the day scrolling through Instagram in your bathrobe (hey, there's no shame in whatever way you decompress).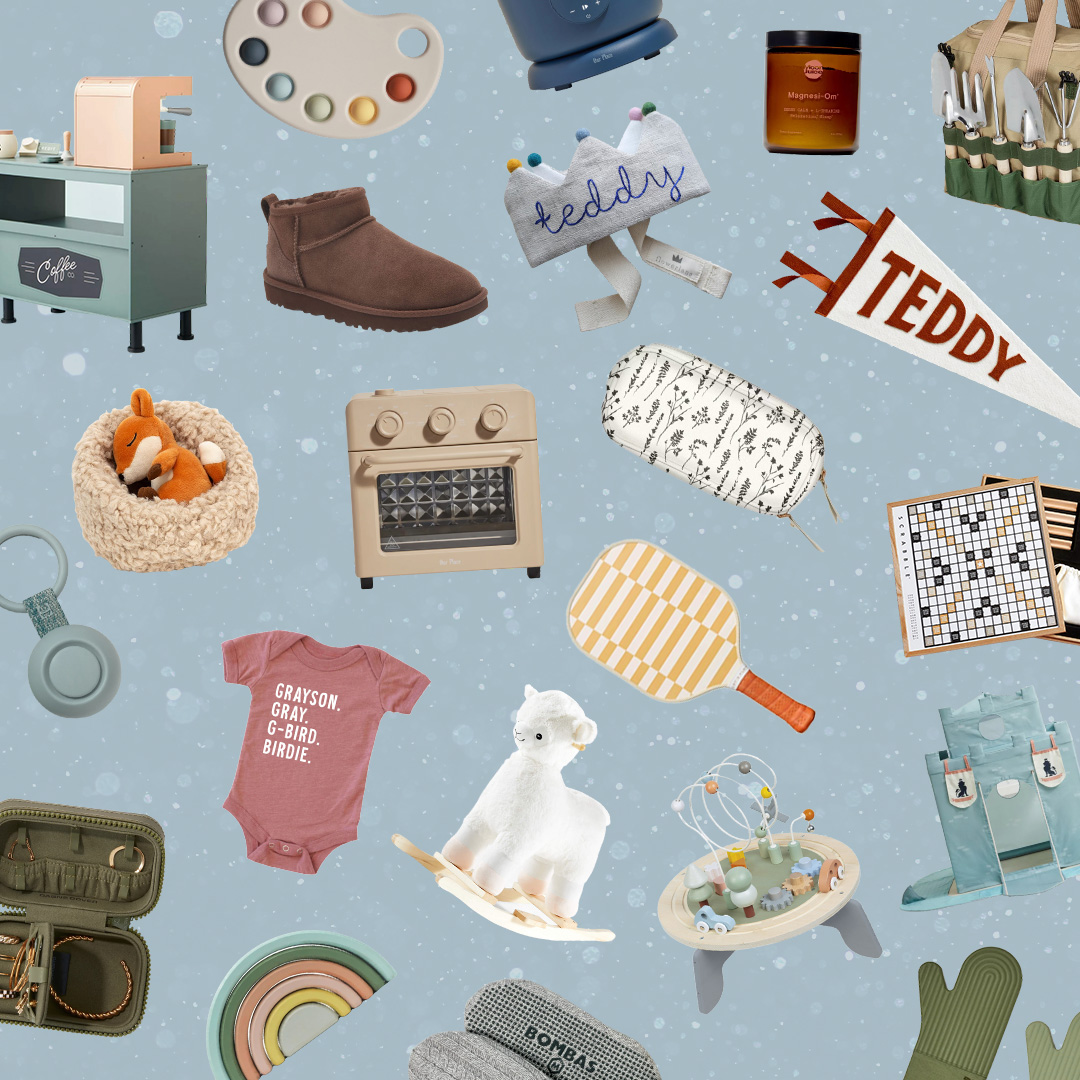 everything you need to ace holiday gifting this year 🎁
A spa weekend makes for a fantastic solo trip. It's also the ideal girls' getaway to bring along a bestie, sister, cousin, mama, or whoever fills that BFF role in your life. Not only will you get to spend time together sans kids asking for a snack every five seconds, but sharing a room—or, in some cases, going splitsies on an all-inclusive option—cuts the costs significantly.
To help find the perfect extremely well-deserved escape, we've compiled a list of 10 sublime spa hotels and resorts that pamper moms beyond measure. The majority are located in the U.S. and within easy reach of major cities, but one international contender was just too good not to include. What better occasion to use those frequent flier miles than on some me time, right?
Uniquely restorative experiences await moms at The Lodge at Woodloch, an award-winning destination spa hotel overlooking serene Little Teedyuskung Lake in the Poconos. A weekend trip to this adults-only, all-inclusive property trades screaming kiddos for peace and quiet surrounded by untouched woodlands. Days are spent doing yoga and tai chi, getting massages and facials, lounging on the outdoor sun terrace, and blissing out in the therapeutic soaking pools. Expect plenty of nature trails, healthy gourmet meals, and time spent sipping tea in cozy bathrobes, too. Or maybe a wine-tasting class is more your type of relaxation?
Rates start at $479 per night for one person (based on double occupancy).
Continually ranked among the best places for pampering in the United States, Lake Austin Spa Resort sets the bar super high. It's an all-inclusive haven of all things halcyon and holistic with decadent spa treatments. Mindful movement happens through aquatic activities like stand-up paddle boarding, tubing, and wake surfing. This Texas Hill Country hideaway also appeals to moms with its laid-back atmosphere that makes guests feel immediately at ease, warm hospitality (because it's nice to have someone take care of your needs for a change), and home-but-better accommodations. Tranquil lake-view rooms with comfy beds ensure you'll sleep like you did before having kids.
Rates start at $595 per night for one person.
Most people associate Cape Cod with seafood shacks, lighthouses, and the Kennedys. While they're not wrong, this fish-hook-shaped Massachusetts peninsula is also a wonderful place to get away and indulge in some spa treatments while the salty air and ocean views do wonders for your well-being. Chatham Bars Inn has an entire wing dedicated to relaxation with adults-only overnight spa suites appointed with king or two queen beds (remember when we suggested bringing your bestie?), oversized hydrotherapy tubs, saunas, steam showers, and fireplaces. In-room massages and body care treatments are available. Of course, the entire spa is at your disposal, too!
Rates start at $560 per night.
Tucked in the Bradshaw Mountains just an hour north of Phoenix, top-rated Castle Hot Springs is a recently-restored historic luxury resort and spa that's a legend in the realm of relaxation. Yes, it's a splurge. But when you consider the $1,500 nightly rate covers accommodations, farm-to-table fare for every meal (and all associated gratuities), and a slew of daily activities—ranging from yoga and meditation to tai chi and archery—for two people, it's actually a really great value. Soaks in the famous geothermal hot springs and cooling dips in the pools are also part of the pampering package.
Rates start at $1,500 per night for two people.
People have been escaping to La Quinta Resort & Club, Curio Collection by Hilton since the 1920s. Over the decades, this storied vacation spot has perfected the art of catering to stressed-out travelers. Surrounded by colorful gardens and mountain vistas at every turn, it really does feel like a restorative desert oasis. Hacienda-style casitas and suites are perfectly private places to rest, but it's the leisure amenities that make it the ultimate mom getaway. There's a sprawling spa with an extensive menu of facials and body treatments, a salon for blowouts and manicures, multiple golf courses, and a whopping 41 swimming pools.
Rates start at $399 per night.
Kennebunkport calls to mind lobster rolls and sandy beaches, but the woodsier side of town is an awesome spot for a spa weekend. Moms can escape to the leafy tranquility of Hidden Pond, an intimate eco-resort with quaint cottages and heaps of New England charm that's nestled amongst 60 acres of birch forests. The spa invites guests to unwind with stress-melting massages, facials, and body treatments in treehouse-inspired rooms. For more connection to nature, therapists even use rosemary, lavender, and mint picked from the on-site organic gardens. The immersive forest therapy guided walks are extremely popular and peaceful as well.
Rates start at $412 per night.
An outstanding SoFlo holistic health mecca that's well worth the splurge, Carillon Miami Wellness Resort lays claim to the largest spa on the Eastern Seaboard. The sprawling 70,000-square-foot spa facility boasts treatment rooms, hydrotherapy pools, infrared saunas, group fitness studios, and state-of-the-art gym equipment. It offers a lengthy list of transformative treatments with everything from cupping to cryotherapy. The property also hosts restorative retreats for mamas who have a bit more time and extra funds to put toward something like a five-day reset. Whether you go for a weekend or longer, we promise plenty of pampering.
Rates start at $1,200 per night for two people.
The Allison Inn & Spa is only a 45-minute drive from Portland, so Oregonians won't have to shell out money on plane tickets. And regardless of where you're coming from, this pastoral retreat in Willamette Valley really does deliver a picturesque backdrop for a relaxing mom getaway. The standout spa has a sky suite lounge, Himalayan salt therapy, and vino-charged treatments. Grapeseed-infused facial or pinot pedicure, anyone? Because of its position within one of the most beautiful and bountiful viticulture regions in the country, there's certainly no shortage of excellent wine to sip as well.
Rates start at $525 per night.
One of the most enjoyable and easiest spa escapes in North Carolina, The Ballantyne, A Luxury Collection Hotel, Charlotte sits just 20 minutes outside of Uptown Charlotte—so you don't have to waste precious time in the car. The slower pace gives off mom getaway energy. The 10,500-square-foot spa features tranquil treatments like warming river rock massages in addition to relaxation areas with yummy spa snacks, steam rooms, saunas, pools, hot tubs, and a cafe that serves healthy fare. Hanging out in plush robes and sandals is encouraged. Other perks include afternoon tea and complimentary bicycle use.
Rates start at $239 per night.
If you want to go all-in on wellness and don't mind traveling internationally sans kiddos (Delta operates direct flights from major East Coast airports), it doesn't get better than BodyHoliday. St Lucia's premier wellness resort provides moms with unlimited access to pampering, endorphin-boosting exercise, and deliciously nourishing food. Before letting the price tag deter you, consider that the nightly rates include lodging, a spa treatment (perhaps a lime and ginger body scrub?), and a slew of activities—including Pilates, yoga, golf, tennis, cycling, windsurfing, and kayaking. Guests can also tour the organic gardens and learn about the health benefits of local ingredients.
Rates start at $700 per night for one person.