Raise your hand if you've heard someone tell you to make time for yourself when you're a mom. OK, now raise your other hand if you're wondering how it's possible to do so when your schedule is jam packed with, well, virtually everything, it seems. It's incredibly easy to become laser focused on things that encompass motherhood. Sometimes, we end up neglecting ourselves and things we enjoy outside of motherhood—like spending time with friends. Between you and me, sometimes a girls trip is absolutely necessary.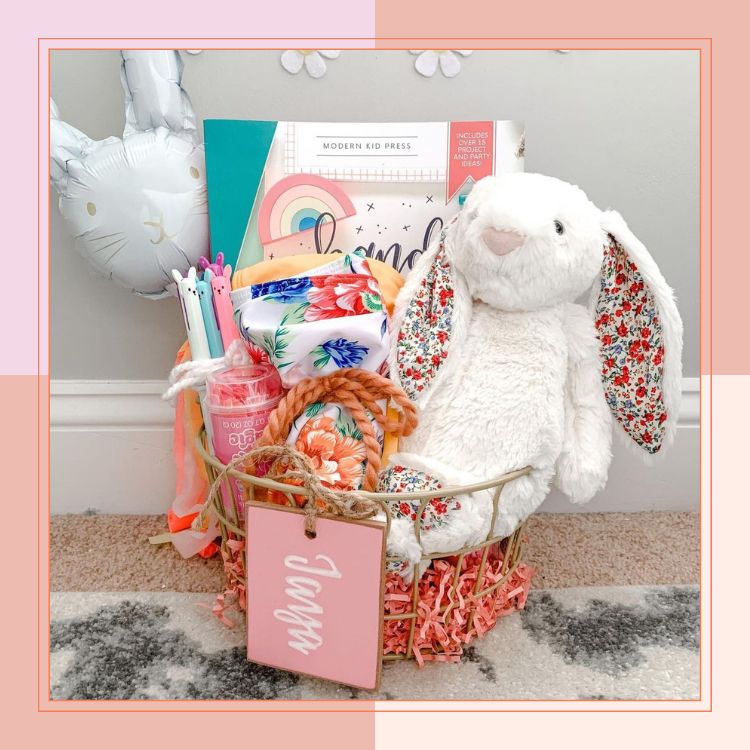 everything you need to get ready for the Easter Bunny's visit on April 9th! 🐰
Shows like Livin' Single, Sex and the City, Girlfriends, and Insecure show the importance of nurturing our friendships. Even more, these shows encourage women to have identities outside of being mothers, wives, girlfriends, etc. Too often, women feel guilty for wanting to carve out time for themselves, regardless of if they need alone time or want to spend time with friends. While it is normal to feel this way, there isn't anything to feel guilty about. Moms deserve to have fun. 
That being said, the planning portion of the girls trip is essential. This is true whether everyone in the friend group is a mother or if you happen to be the only mom. Here's how to plan a girls trip that minimizes stress and amplifies the fun factor for everyone.
Brainstorm About Length and Location
In my experience, this tends to cause the most back and forth during trip planning. It's best to sit down and come to an agreement about trip priorities and where you want to go. Does it need to be within driving distance? What is the vibe: beach and tropical drinks, active and outdoorsy, or a treat-yourself spa retreat? Is it a long weekend or a week-long getaway? Consider everyone's possible limitations and comfort levels with travel right now before you go all-in on planning.
Talk About Budget
I know that this tends to be the elephant in the room, but the sooner you discuss the trip's budget, the better. Again, everyone needs to be considerate of each other's financial situations. This does not necessarily mean you will be entertaining someone who rarely wants to pay for anything.
Hopefully, the friends you want to go on a trip with are people you know and trust to be accountable. The purpose of talking about a budget is more or less to factor in the cost of travel, lodging, and activities. The budget needs to be reasonable for everyone. And once you're there, apps like Splitwise and Venmo can make it easy to settle up expenses. 
Look at Schedules
Even if you and your friends do not live in the same state, talking about schedules will help determine when everyone can set aside time for the trip. For example, friends who work in education might have plenty of time over the summers but are limited to breaks during the school year.
My best friends and I decided to pick a month where everyone is able to take vacation leave from work. Because we do live in different states, we chose to schedule a girls trip three months in advance. With that time frame, we were able to tackle the logistics of a girls trip, ensuring we have time to save money, coordinate with partners (for those partnered up), and request vacation leave from work.
Decide on Lodging and Activities
Most friend groups involve friends who are particularly skilled at something. For example, one friend may have a knack for finding places that have the best food and drinks. Another friend may know how to sniff out the best shopping plazas and malls regardless of where they are. If you happen to be the friend who knows how to spot a reputable, Pinterest-worthy Airbnb, you may be tasked with finding lodging. Additionally, make sure you talk about any particular needs—is one friend pregnant? Maybe an all-day wine tour wouldn't be as fun for her. Is one friend breastfeeding? Make sure she'll be able to pump during any excursions.
Whatever the case may be, talking about where you want to stay and which activities you want to do will help the direction of the trip flow. Then, lean into each other's strengths so the planning doesn't all fall on one person (unless, for example, that person's strength is vacation planning!).
Remember Your Reason Why
This is important because sometimes disagreements occur during the planning phase as well as during the actual trip. Remembering the purpose of the girls trip—to take some well-earned time away with people who mean a lot to you—will help keep everyone on the same page.
Most Importantly, Have Fun!
This is your time to either kick off your shoes or put on your best pair, mom! Hanging out with your friends, especially when you haven't seen them in a while, is a treat. I know you work hard and make things effortless, even when you're tired. But you deserve a break so you can recharge. Here's to happy planning and basking in joy with your girls!