Ever since its inception in 2009, Airbnb has been providing families, couples, and solo travelers alike with unique and affordable vacation rentals. The hotel alternative has continued to grow in popularity as travelers love having more spacious accommodations, the ability to cook meals on their own while traveling, and the typically more affordable rates for lodging. Airbnbs have certainly been kicked up a notch in recent years, with nearly every listing you come across having either raving reviews, unbeatable prices, or both. If you've never considered renting an Airbnb for a family vacation, now is a great time to book it.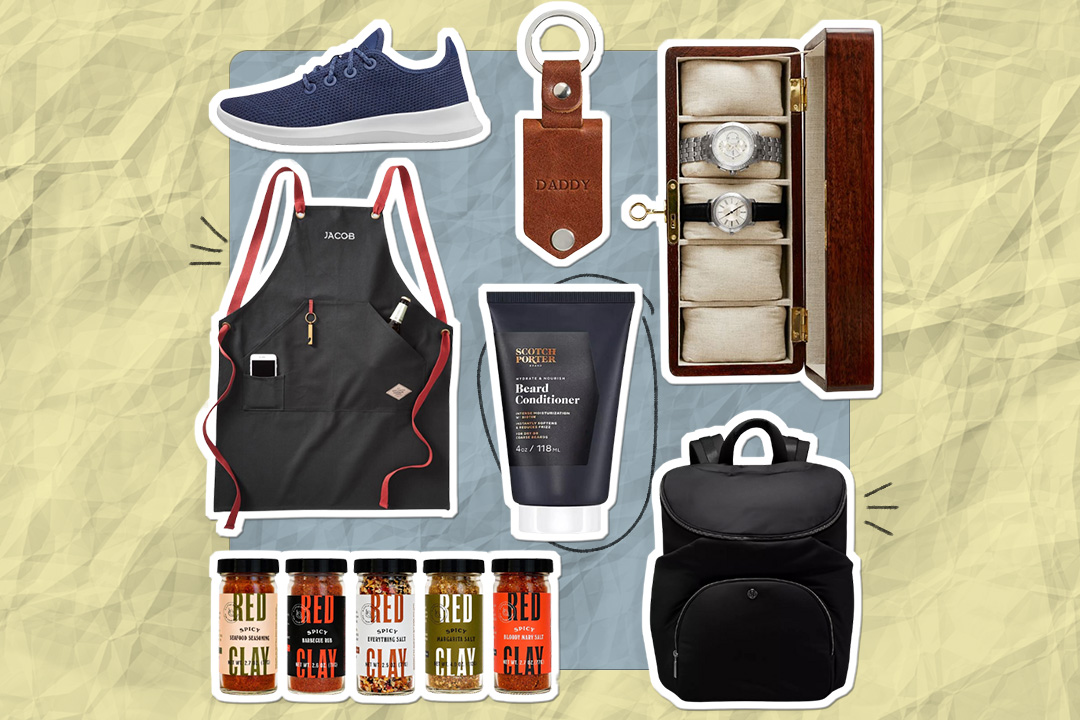 june 18 is coming up fast — have you started shopping yet? 😎
One of our favorite aspects of Airbnbs is that each is unique. Some are so unique in fact that the lodging itself can make your trip truly one-of-a-kind. From spaceships to train cars and everything in between, hosts have gotten so creative that their Airbnbs are an experience in themselves, and one that you and your little ones will never forget. Not to mention, these rentals can be found all around destinations like Disneyland and National Parks that offer endless memory making opportunities.
We did the research to bring you 10 of the most unique Airbnbs in the U.S. that you and your little ones will love.
10 Unique Airbnbs For Your Next Family Vacation
For a truly out-of-this world experience, venture to Joshua Tree, California. Your little ones will be blown away by the fact that they can to stay in a spaceship and will go home itching to tell all of their friends about the experience. The spaceship offers two queen beds and an air mattress. So it comfortably fits four guests. There are also board games for your enjoyment, a fire pit outside, and a full outdoor kitchen. In the area there are lots of great nature trails and the Joshua Tree National Park.
If your kiddos have been begging for a treehouse for ages, booking this Airbnb may buy you an extra year or so to make good on your promise. This rental is a great option for the whole extended family as it sleeps 16+. So be sure to invite aunts, uncles, cousins, and grandparents along for an unforgettable trip to Tennessee! Just minutes from Pigeon Forge, you're a short drive away from fun kid-centric activities like Dollywood, ZipLine tours, and the Hollywood Wax Museum. Not to mention the endless restaurant options.
Head west with all of your little cowboys and cowgirls to this remarkable rental in the Teton Valley of Idaho. The space comfortably sleeps four and is equipped with a hot tub, mountain views, a pool table, and more. You're a quick hour drive from the Grand Teton National Park, so you and your little ones can experience the mountains, wildlife, and the backcountry while on your trip. Plus, with tons of water in the area, there are lots of rental supply stores like the Teton River Supply that offer inflatable boat rentals, lazy river trips, kayaks, and more.
Teach your kiddos what it's like to live like pioneers in this covered wagon Airbnb! But don't worry, they don't make them quite like they used to. Truly the ultimate glamping experience, the wagon sleeps four and has all of the necessities like AC and running water. Plus, in this location you get mountain and water views. In the area you can enjoy water rafting tours, zip lining, and a one-of-a-kind river maze. You're also only an hour from Chattanooga where you'll find plenty of restaurant and entertainment options.
Texas is no stranger to unique buildings, and this might just be one of our favorites. This space was a fully operating bank from 1904 to the 1930's before it was abandoned. Luckily, the building was restored and now offers a historic rental that is truly unforgettable. The spacious building has 3 bedrooms and can sleep up to seven guests. Experiencing historic Bartlett is like taking a step back in time, with quaint restaurants and shops to explore around every corner. Bartlett is only on hour outside of Austin and Waco, which each make excellent day trip options.
Sail the seven seas without actually leaving dry land! Your little ones will be so excited to spend the night in a 'real life' pirate ship. This cabin sleeps six, making it the perfect option for a birthday party or for bringing a friend with on the family trip. The best part (other than living like pirates), is that the cabin is near the water park capital of the world: the Wisconsin Dells. Here you'll find more waterparks and extractions than you can count. Your kiddos will be talking about this trip for years to come, guaranteed!
Take your Disneyland trip up a notch (and hopefully save on some lodging) by booking this massive nine bedroom house that sleeps 16+ people. With themed rooms to choose from, the little ones will love spending the night in a fairytale or an action packed adventure. Not to mention, the house also has a ball pit, pool, and in ground spa. Spend your days at Disney and your evenings at this magical rental.
All aboard! If your little one can't get enough of Thomas & Friends, is a train enthusiast, or would simply think staying in a train would be a cool experience, consider venturing to this Airbnb for your next family road trip. This caboose is located in the beautiful Smoky Mountains and can sleep five guests. Wake up every morning with mountain views, explore the 65 acre bison ranch, or have an outdoor adventure like rafting or fishing. Asheville is a quick half hour drive east with plenty of restaurant and entertainment offerings.
There's no place quite like Florida for a family vacation, but you can make it even better by booking this spectacular house with themed rooms. Make your trip to Disney World even better by not letting the fun end after you leave the park. With a Star Wars themed game room, a pool, and themed bedrooms, this Airbnb is a magical experience in itself. You're less than a 30 minute drive to the park, making this a prime location for your Disney trip.
Experience what life would be like in the Shire by taking your little hobbits to this Airbnb in Arkansas. This earth home sleeps up to eight guests in four bedrooms and is housed on three acres of land with views of the nearby lake. But don't worry, even though it's a Hobbit house you'll still have all of the amenities you need and then some. Venture into downtown Fayetteville for restaurants, take horseback riding lessons at Flying Q Farms, check out one of the many museums in the area, or get some outdoor time at Lake Fayetteville Park.