Some of the best family memories are made while on vacation. It's a time for putting our to-do lists aside, adventuring a little, relaxing a lot, and spending time together without the distractions of everyday life. There's truly no better way to get quality time than spending days in a confined space together. That's right, we're talking about road trips!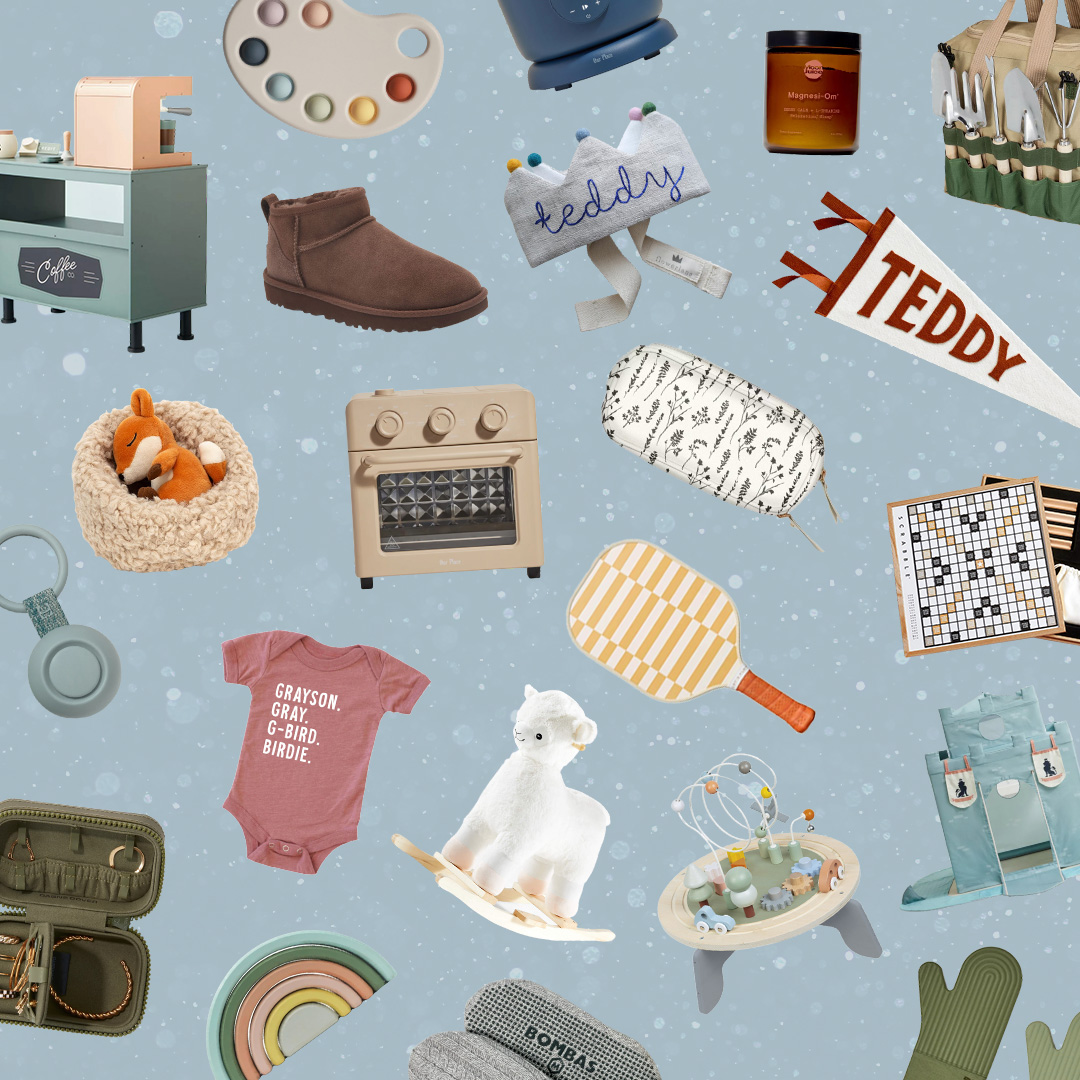 everything you need to ace holiday gifting this year 🎁
A spring break road trip can be a beloved way to spend a family vacation for several reasons. First, they're often more affordable than buying plane tickets for everyone (and there's no 50-pound limit on what you can pack). Plus, nothing beats the added bonus of spontaneity that only road trips can provide. If you see a sign for the world's largest ball of yarn, there's no one saying you can't swing by for a photo op.
From exploring our National Parks to hitting the beach and everything in between, road trips make for some of the best memories. We love the freedom they allow, but when the possibilities are endless it can be tough to decide on the perfect destination. That's why we've compiled a list of our favorite road trip destinations in the U.S. that are perfect for the spring break trip of your dreams.
Everyone should experience the Grand Canyon at least once. It's the quintessential road trip destination within the U.S. because it's easily drivable from most parts of the country. Whether your little ones are adventurous enough to spend time hiking around the canyon or whether seeing the drivable parts is enough, this is an experience everyone will enjoy. Plus, there are so many things to do in the area like mule riding, whitewater rafting, and experiencing Native American culture. This is a trip they'll remember for a lifetime. Plus, it's only a two-hour drive to Sedona, Arizona.
Experience what it feels like to be a Dutton (sort of) by heading out west to Yellowstone National Park. This is the "Old Faithful" road trip millions of people have taken, and for good reason. At Yellowstone, families can see thousand-year-old geysers, tons of wildlife, and gorgeous canyons. This destination has been made incredibly family-friendly, with most attractions having stroller-friendly boardwalks. Your littles will be so excited to talk about all the wildlife they saw when they get back to school. Some other great places to check out while in the area are Jackson Hole, WY, Idaho Falls, ID, and Bozeman, MT.
If your perfect vacation looks a little sandier, consider Myrtle Beach, SC. Your little ones will love playing on the beach while you get some much-needed R&R. Myrtle Beach is also filled with tons of kid-friendly attractions like Ripley's Aquarium, a Pirates Voyage dinner show, and amusement parks galore. You can spend days perusing the Myrtle Beach boardwalk for shops and restaurants before enjoying some sun and sandcastle-building on the beach.
We're here to tell you that there's more to the Black Hills of South Dakota than just Mount Rushmore (although that's a must-see as well). On your way out to the carved mountain, take in the beauty of the scenic drive through the Badlands. Don't forget to go through Bear Country, where your little ones will be able to (safely) get-up close and personal with wildlife like bears, buffalo, and wild donkeys (opens April 28).
For more family fun, check out Custer State Park and drive the impressive Needles Highway, tour the underground trails of Jewel Cave, and take a leisurely train ride through the mountains on the 1880 Train. When you're ready to head back to civilization, make your way to Deadwood for live daily reenactments of the Wild Wild West.
Just because your kids are on spring break doesn't mean their vacation can't be educational! They'll learn all about the role of Williamsburg in the American Revolution by experiencing the living history museum that is Colonial Williamsburg. With actors dressed in period attire, your little ones will learn all about colonial life—and maybe appreciate some of the luxuries we have today a bit more. Be sure to stop by Jamestowne and Yorktown when you're in the area to get the full "Historic Triangle" experience.
Head to the Smoky Mountains of Tennessee for the family fun of your dreams! With endless attractions for kids like the SkyLift Park, Hollywood Star Cars Museum, and Anakeesta theme park, your kiddos will be asking to go back here again and again. You won't want to miss out on a day at Dollywood, either! Tennessee's premium amusement park is just 20 minutes north of Gatlinburg in Pigeon Forge. You'll have the best time going on all the rides and trying fun foods. Gatlinburg is also filled with fun distilleries like Ole Smoky and Sugarlands, so bring the grandparents along to babysit for parents' night out sampling some Tennessee whiskey and moonshine.
San Diego is an excellent option for a family vacation because there's something for everyone. If your little ones are extra adventurous, they'll love taking surfing lessons on one of the city's beautiful beaches. Plus, the San Diego Zoo is famous for a reason—with more than 650 species of animals, your little ones will love spending a day at this attraction. Be sure to stop by La Jolla Cove to see dozens of seals basking in the sun before hitting the water yourself for some snorkeling. And you won't want to miss Balboa Park, home to 17 museums everyone will enjoy.
Don't worry, we haven't forgotten about the upper East Coast. Acadia National Park in Maine is beautiful and incredibly kid-friendly. This 47,000-acre recreational area is filled with beaches, the East Coast's highest point (Cadillac Mountain), and endless amounts of wildlife. You and your family can spend an active week biking, hiking, and boating, all while enjoying the natural beauty of the area. Plus, everyone can leave with the title of "Junior Ranger" after completing one of Acadia's Ranger Programs, where you'll learn all about the nature and culture of the area from an actual Park Ranger.
If you want to ensure your little ones get top marks in history class when they get back to school, then hit the road to Washington, D.C. As one of the most historic cities in our country, the learning possibilities are endless. Between the Smithsonian, Lincoln Memorial, National Archives Museum, and much, much more, your week will be packed with unforgettable experiences. There's history around every corner in our nation's capital. While you're there, be sure to swing by the White House for a tour.
For the ultimate kid-friendly beach vacation, head to Galveston, TX. The city is filled with beautiful beaches, fun attractions like waterparks and aquariums, and the historic Pleasure Pier boardwalk you won't want to miss. A vacation to Galveston is the perfect mix of fun and relaxation. Springtime weather here averages anywhere from the 60s to the 80s, so you can head to the beach at Galveston Island State Park for swimming, surfing, and sunbathing. Then, make your little ones' dreams come true by spending a day or two at Texas' premium waterpark, Schlitterbahn. Plus, there's nothing quite like a road trip through Texas—if you don't stop at a Buc-ee's gas station along the way, you're missing out (trust us on this one)!