People often say that the first birthday party is more for the parents than the child since babies don't actually remember the festivities. While I'm not sure if that's entirely true, I will say that I chose not to have a traditional bash for my son when he turned one. Instead, my husband and I took him to Santa Teresa, Costa Rica for a month. Truth be told, I had this plan marinating in my mind for ages and I had done ample research before seriously considering it.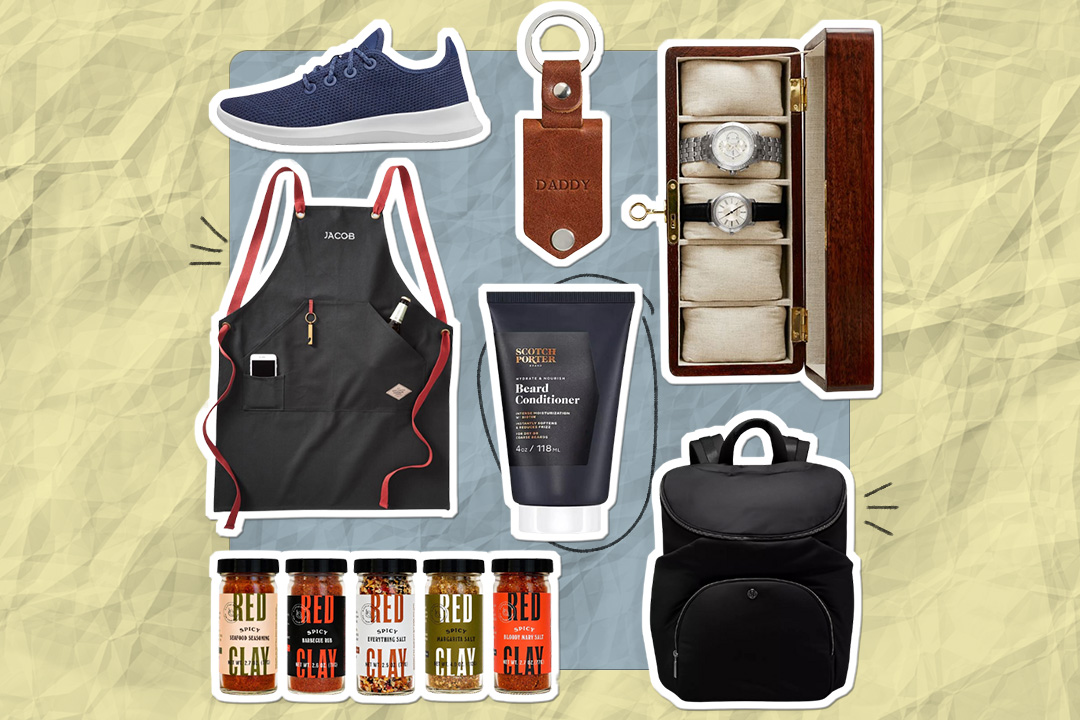 june 18 is coming up fast — have you started shopping yet? 😎
As a travel writer and someone with an insatiable sense of wanderlust, travel is an incredibly important part of my life and I wanted to share that with my son, Miles. Given that my husband and I both have flexible careers, we are able to work from virtually anywhere with an internet connection. Luckily, I was able to find an Airbnb with strong WiFi, plus a kitchen and even a communal outdoor swimming pool.
The experience of going to Costa Rica was life-changing in that it really did confirm we can still bounce around with a LO. We loved the sheer joy of seeing Miles eating new foods, making new friends, and exploring new environments. It also taught me a lot about doing a long trip like this with a little kiddo. Here are a few lessons I learned.
Check with your doctor before a big trip
Because this was the first international trip for our little guy and we were planning to be away for an entire month, I scheduled an appointment with our pediatrician to discuss everything and make sure all our bases were covered. She recommended administering his HepA vaccine in advance of his first birthday as a precaution. We also walked away with his current stats (height and weight) in case he needed to take any OTC medicine like Infants' Tylenol while in Costa Rica so we'd be able to accurately calculate the dosage.
Don't stress over the flights
A plane ride with a baby (well, one who's past the newborn/always-napping stage) or toddler isn't going to be relaxing in the slightest, but it's not something you need to panic over either. When at all possible, I try to pick a flight that doesn't entirely disrupt Miles's schedule. But obviously that's not always an option.
We packed a bunch of snacks (my go-tos for the plane include Cerebelly Apple Kale Smart bars, Serenity Kids Broccoli & Spinach Grain-Free Puffs, vegetable rice rusks, and bananas because none are particularly messy) along with a BEABA silicone bib. For entertainment, we packed a handful of finger puppets—credit for this stroke of genius goes to my mother-in-law—which are the perfect size to stash in every single bag and available pocket, plus some of those Indestructibles books.
The flight itself was about five hours long. Miles slept for an hour on top of my husband (infant-in-lap will be our move until he ages out). The rest of the time was spent nursing, eating, playing, reading the seat back safety manual, prodding at the window shade, waving at the people in the row behind us, and climbing back and forth between our laps.
Babies are adaptable
I know a lot of parents get super anxious about baby sleep disruptions or jet lag. The truth is that even a time difference of just two hours will change things for little ones, but it isn't going to wreak havoc on an already established sleep routine. I find it best to try getting on the new time zone as quickly as possible without being overly jarring, which, for us, looks like taking cues from Miles but aiming to push things up or back by 30 minutes to an hour each night. It's probably better not to make any big plans the first couple of evenings, but you'll be surprised how quickly kiddos acclimate. It only took him three days to go back to his regular 6:30 p.m. to 6:30 a.m. schedule.
Routine still helps
The thing I really liked about going away for an entire month was that it felt more like living in paradise than being on vacation. When you have a couple of days, there's this drive to see and do everything. With a longer trip, that pressure disappears. You fall into a routine. For us, that was really helpful. Miles woke up around his normal time, I took him to breakfast at The Bakery each morning, and we returned to the apartment for his morning nap (which went about as well as at home), followed by poolside lunch, swimming, and playing in the garden.
After Miles's second nap, we'd go to the beach and then have an early dinner at one of the many excellent local restaurants (La Cevicheria, Uma Santa Teresa, and Amici Santa Teresa were some of our family-friendly favorites). Then it was back to the apartment for bath time—which in Santa Teresa was shower time as we didn't have a tub (adaptability, right?)—and bed.
Find joy in the small things
New environments bring new elements of surprise and delight. As adults, we often miss these seemingly unimportant things about our surroundings. But babies really see all the tiny facets of the world with such bright-eyed excitement. For example, Miles was obsessed with this trail of ants that would climb from the concrete stairs by the pool up the side of the building. He'd watch them intently, sometimes trying to pick up one that was lagging behind (more often than not I successfully kept that from happening). But it was a reminder not to let these beautiful little moments pass by without taking note.
Date nights matter
We didn't have a plan for dates going into the trip. About halfway through the month, another mom who was staying at our holiday apartment complex mentioned she had a great local babysitter and gave me her contact. It worked out really well because we'd put Miles to bed around 6:30 p.m. and he'd be snoozing soundly when the sitter arrived at 7:30 p.m.
My husband and I would go enjoy a nice grown-up dinner, usually at Koji's or El Corazón, and feel good that there was a trustworthy adult in the apartment while he slept. This was a great lesson, and I've actively sought out sitters on each one of our subsequent trips. From my experience, Airbnb hosts are a great resource. Bigger resorts typically either have on-site service or work with agencies. If you're staying somewhere a bit longer, it might be worth posting on a local mom's Facebook group and seeing if anyone has a recommendation.
Ask for help (or at least accept it when offered)
The luckiest among us have some structural supports in place at home. That's not usually the case on vacation, but the kindness of a stranger or a friendly fellow parent can go a long way. It might be something as simple as another guest at your hotel offering to carry the inflatable pool because you have your hands full. The super mom in me instinctively thanked him and tried to gesture "no," but I had a baby in one arm and a soggy towel and a soccer ball in the other, so I instead graciously accepted his help. It makes my life easier for those few moments, and sometimes I wonder why I shrugged off the assistance at first. So this is my reminder to myself and others to accept kindness wherever it appears.
Make your own traditions
As mentioned, I didn't imagine a traditional first birthday party for Miles. Spending such a monumental day together in a place as incredible as Santa Teresa with our little family unit felt extra special—and just more "us." That's not to say that there weren't balloons and streamers (a big thank you to Jessie, Jose, and Raina at Nala Santa Teresa) or sweets, just not a smash cake. The team at our beloved breakfast spot, The Bakery, gave him a cookie with a candle and sang Happy Birthday. Later, I bought sand toys at Super Ronny's and we played on the beach. It was a perfect day.
Travel is truly the greatest gift
Personally, I'd take travel with my husband and Miles over a physical gift any day. Miles thrived on his first big trip out of the country. He learned new words, made new friends, and grew by leaps and bounds. He's not quite old enough to request a birthday present, but if he could, I'd like to believe he'd ask for another adventure rather than a toddler bike or giant stuffed dinosaur. I guess we'll find out when his second birthday approaches…