Editor's Note: While the pandemic is ongoing, the CDC will continue to update its travel advisories. Make sure to check the latest guidelines for your departure city and your destination here before planning to travel.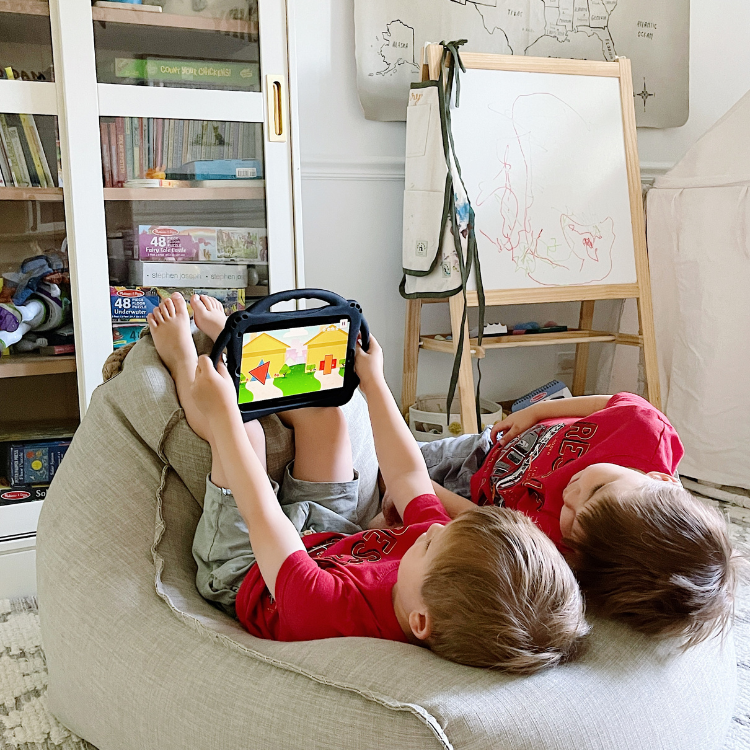 a pediatrician shares what she *really* thinks about LOs and screen time
I can't believe it, I survived my first flight with my toddler! Anyone who knows me well knows that I hate to fly. I enjoy visiting other places, but I am terrified of flying. I'm not exactly sure why I have a fear of flying and as I've grown older it hasn't really gone away.
So, of course, I hesitated a bit when my husband suggested that we go visit his brother for a few days for his birthday. I did try to push the whole "ooh a road trip would be fun" aspect, but that quickly got denied after comparing a 9-hour drive with a toddler to a less than 2-hour flight. I knew deep down that flying made the most sense time-wise, I just didn't know if I was prepared to manage my own anxiety around flying, traveling during a pandemic, and also making sure my toddler was okay. Of course we continued to check the CDC guidelines about travel, packed plenty of sanitizing wipes, and my husband and I wore our masks as instructed.
I am happy to report back that the flight went fantastic. While my son cried a bit as we tried to get him to sleep during the flight, he didn't even flinch at the fact that he was on a big aircraft. I think one thing that helped him handle it so well is how prepared we were before we left. You never know what will or won't work with a toddler so I was crossing my fingers that we had what he needed or wanted in the moment.
Here's what I took with us on our first flight as a family of three.
What I bought for the flight
What I packed for the trip with our toddler
My brother-in-law's home was missing some toddler essentials (like a place for our son to sleep) so we packed our travel crib, some travel black-out shades, a sleep machine to block out any unfamiliar noises, and his favorite cozy blanket.
What I didn't need
The two main things I didn't need to pack in my suitcase were diapers and food.
We are navigating a few dietary adjustments for my son and I didn't want to get into a situation where I couldn't find the alternatives we know, love, and trust. Looking back, even though different states have different grocery stores, pretty much everywhere has Target. While I didn't bring a lot of food with us, I could've left behind the big boxes of his favorite snacks and other go-to favorites.
When it comes to diapers, they can take up a lot of room in your suitcase. Save yourself space and either get them shipped to your destination or make a plan to grab them once you land. I of course took some in my diaper bag just in case he needed to be changed in the airport, during the flight, or as soon as we landed. I also use specific nighttime diapers and I packed enough of those just to get us through the nights. For all other diaper needs, we got them once we arrived. I could've probably done the same with the specialty diapers, but again, I didn't want to take the chance of not being able to find them.
---
Your go-to travel list may look different from mine. Maybe you feel that food and diapers are must-have! Everyone travels differently and that's fine. What I learned from this first trip is that as long as we have the essentials we can buy what we need or find replacements once we arrive.