When planning a trip to one of the Disney parks, the order of importance in preparation probably goes like this: 1) Book flights, 2) Book hotel and tickets, 3) Plan outfits. There is just something extra fun about a Disney vacation—during which you want to look cute, be comfortable, and also show your love for all things Disney.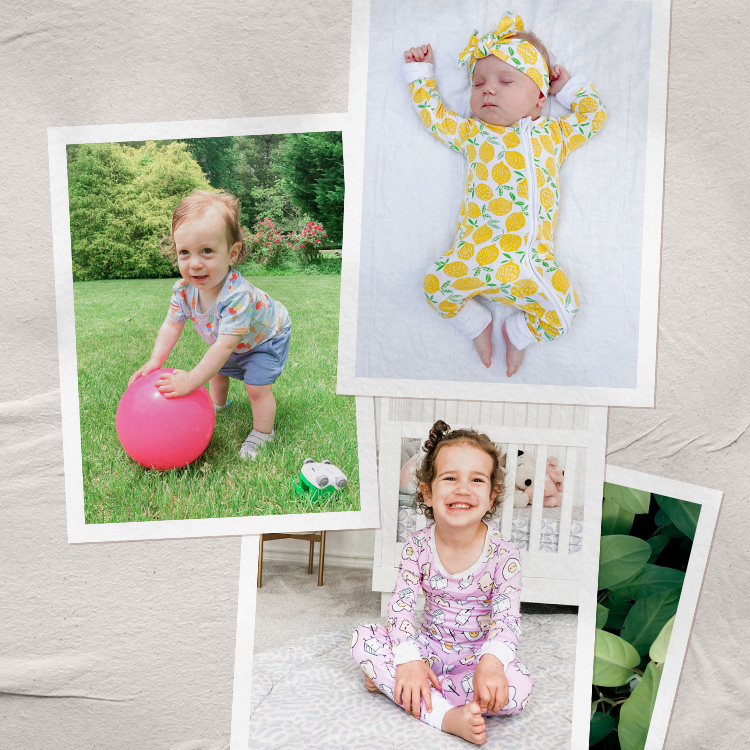 it's more than just their cute PJs... get ready to add to cart! 😍
Luckily for us, Etsy and other stores are absolutely overflowing with fun Disney attire that's actually stylish and not so cheesy (but hey, if you're into cheesy, we don't judge!). The key to planning your Disney outfits really comes down to finding the perfect balance between something you feel cute and confident in but that you can also walk more than you probably ever have in your life in.
You need layers in case you visit the parks on a chilly or rainy day, you need sensible footwear, and you need a functional bag to carry essentials. Whether you want to go full athleisure, are a big fan of a specific character, want something a little more trendy, or want to go for a classic Disney look, we've got an outfit for you.
Scroll down for eight cute mom-approved outfits to wear on a Disney vacation, and don't forget to scroll all the way to the bottom for more Disney-inspired tees and sweatshirts we love—including some for dads!
1. Stylish athleisure
2. Colorful and cute
3. Sporty chic
4. For the Cinderella fan
5. Classic athleisure
6. For the Winnie the Pooh lover
7. For the Dumbo ride enthusiast
8. Quintessential Disney
More Disney-inspired tees and sweatshirts we love (including some for Dad!)…
For Moms:
For Dads:
This article was originally published in February 2022 and has been updated for timeliness.