For many people, like it or not, working from home has become the new normal due to the pandemic. Practically overnight, offices were closing, and employees were ordered to continue their job responsibilities at home. For some, this was a drastic and unwelcome shift filled with uncertainty and a lack of resources. Not everyone had space or proper set up to build a home office, leaving many people to turn their kitchen counters or bedrooms into their work stations.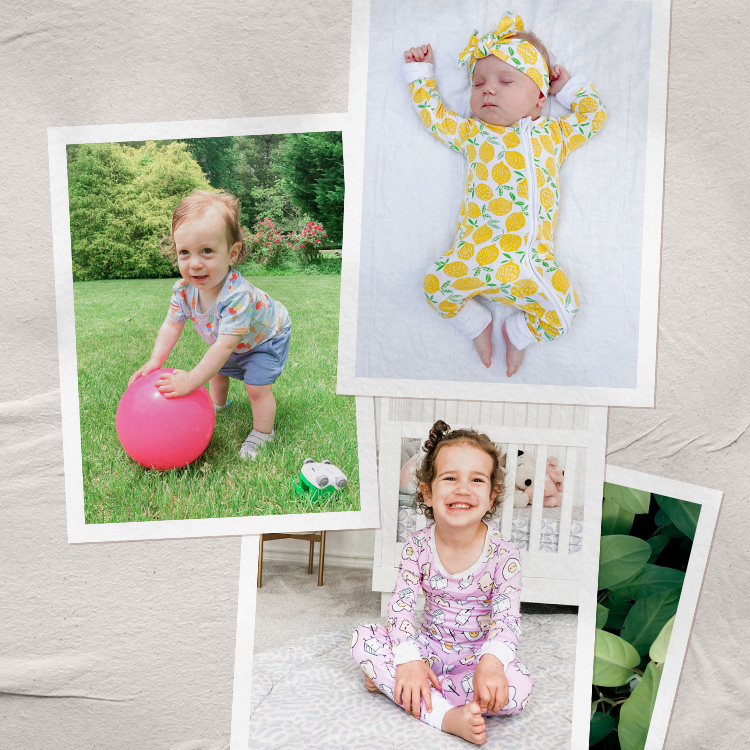 it's more than just their cute PJs... get ready to add to cart! 😍
On the other hand, some people had been eager to work from home way before the pandemic forced us to do so. This shift gave them more time back in their days without commuting or traveling. It also provided more freedom for some who were able to slowly enjoy breakfast rather than taking it on-the-go or to get in a quick workout at lunch.
Even though companies are becoming more lenient on where their employees are working, you'll likely still need to make a case for yourself to prove that you can do this long term.
As of June, about 42 percent of people now work from home, according to a Stanford study, and I'm sure by now that number has grown. Like any job situation, there are pros and cons to the remote work life. On one hand, you don't have to leave the comfort of your own home, but on the other hand, the lines have started to blur a bit between when work stops and home life begins.
Another pro is being able to set up an "office" pretty much anywhere in the world (pandemic conditions aside). But there is a cost associated with making sure there is stable internet, a quiet place to take phone or video meetings, etc.
If you're in the camp of wanting to make your job permanently remote, I would say now is the perfect time to consider that shift. Many employers are more open to the idea of having remote workers once their companies were forced to do so earlier this year. Even though companies are becoming more lenient on where their employees are working, you'll likely still need to make a case for yourself to prove that you can do this long term. If this sounds like you, here are a few tips and things to consider.
1. Create systems and processes
One of the ways remote workers shine is by not skipping a beat when it comes to managing projects, timelines, or new initiatives even while working from home. This level of organization requires certain shared systems and processes to keep everyone informed of their responsibilities, project progress, upcoming meetings, and more. 
For example, The Everygirl Media Group uses a project management system to keep everything organized in one central place. At any given time, no matter if it's 7 a.m. before most of the team is online, I can go into the program and see what my tasks are, who owns each task, and when it's due. While many of our team members live in Chicago, a good chunk of us live across the U.S., and having this system in place keeps things organized and moving along no matter when or where you're working.
Even if your organization isn't willing to invest in a project management tool, there are free versions of programs like Asana, Trello, or Monday that you can personally set up to keep yourself organized.
2. Keep track of your wins and challenges
When presenting your manager with any new idea or shift of the original job expectations, it's always good to come with a bit of concrete data to back you up. This is a great time to get honest with yourself about what's working and what's not when it comes to working remotely. Ask yourself:
What do I enjoy about working from home?
What do I find difficult about it?
What's one project or initiative I'm personally proud of during this remote time?
When did working remotely pose a challenge for my team or me?
These are just a few jumping-off points to consider, but your manager may ask you these same questions, so it's good to be prepared. Also, don't be afraid of mentioning the challenges. Your boss is likely experiencing some challenges themselves and so being honest about it and presenting possible solutions will show that you can handle the ups and downs of working remotely.
3. Invest in a proper office space
You don't have to go and spends hundreds of dollars on office equipment to create solid working conditions for yourself. No matter if you're working from your basement, at the kitchen table, or on your bed, there are still a few things you can do to make it work for you.
The main things I would consider are proper lighting, a flat surface so that you can have your computer and a notebook handy, and a place with a door if at all possible. Again, I know many of our homes were not set up for dedicated office space, but there are small and budget-friendly desks and accessories that can be put in the corner of a bedroom or dining room area for the time being if needed. 
4. If at first, you don't succeed, keep revisiting the idea
If you're currently working from home due to the pandemic, you may be doing so for a little while longer. But once the world opens back up, many corporations may be asking their employees to begin working back in the office again. If your employer has those expectations and hasn't taken to the idea of having you work permanently remote, don't give up just yet.
This idea of working from home, at least from the beginning, doesn't have to be completely black and white. At this point, you've likely been working remotely for a while now, so you've proven you're capable of doing it. But try easing into the idea of making your role permanently remote by asking if you can stay remote 1-2 days a week. Then 4-6 months later, ask to extend those days to only being in the office one day a week.
Don't take a 'no' from your leadership too easily. When they do say no, ask them what about the arrangement makes them uneasy. This is a great opportunity to take that feedback and incorporate it into your next work-from-home pitch. 
---
Shifting your job to a permanently remote one isn't out of the realm of possibility these days. And regardless of how many people return to working from an office building or not once the pandemic ends, how people think about working has likely changed forever.