Do you find yourself wondering what's dropping faster, your cash flow or the temperature outside? The holidays are quickly approaching, and the chilly months of November through January are notoriously harsh on more than just our skin—they take a hard blow to our wallets as well. But how can you enjoy all the Christmas cheer without overdrawing fear?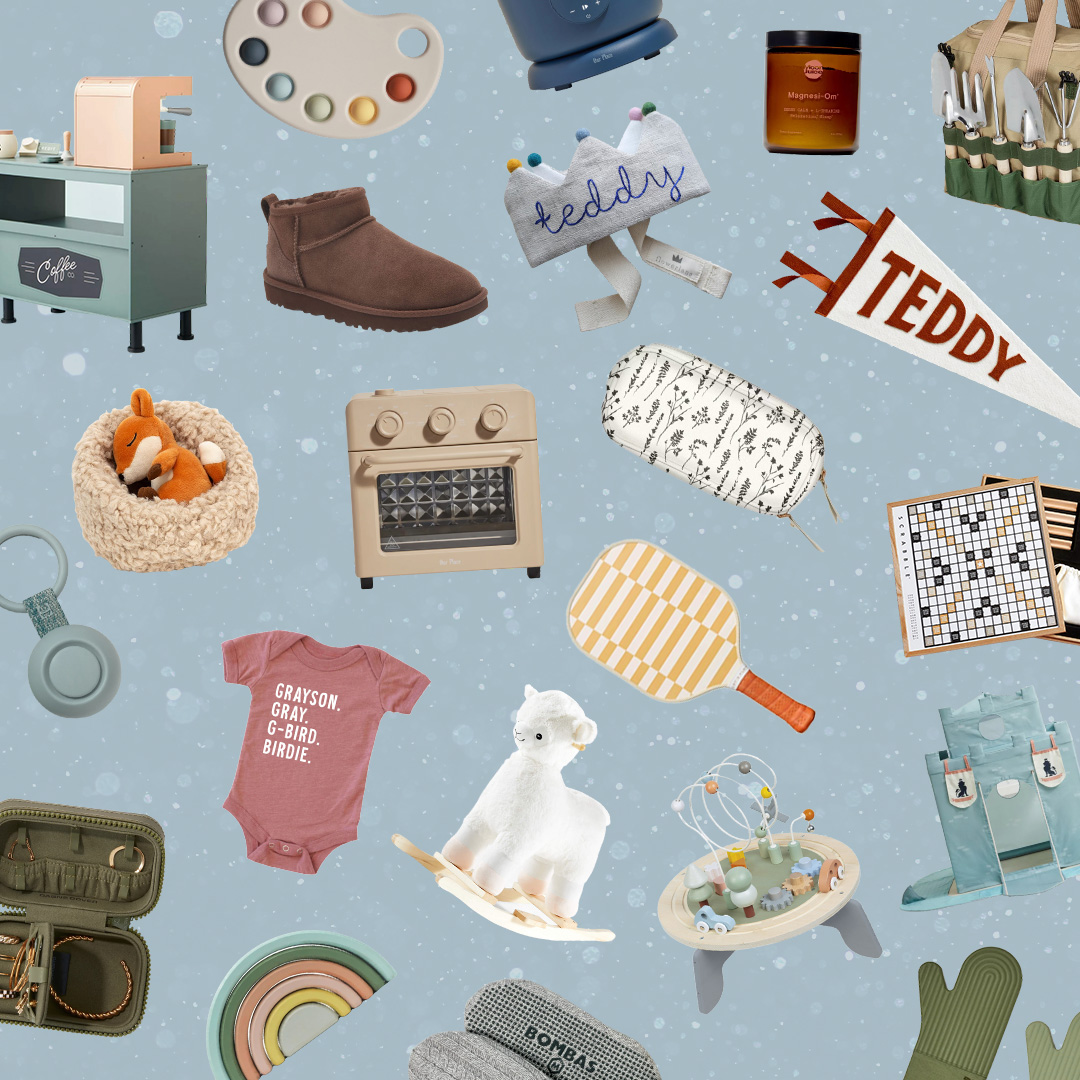 everything you need to ace holiday gifting this year 🎁
Take a look at these 10 ways you can save money during the holidays, without missing out on any of the merry fun.
1. Rent Outfits for Your Holiday Parties
If you're going to be attending more than a few holiday parties this year, dressing up in a new frock for each one can set you back a lot of cash. Instead of buying a new outfit for each event, try renting your look from a company like Rent the Runway, Le Tote or Gwynnie Bee. Need a free idea? Text a friend to see if you could go shopping in each others closets to borrow something festive. Either way you'll have a fresh new outfit for each Instagram-worthy event you attend, without repeating anything.
2. Have a White Elephant Gift Exchange With Your Friends
We know you love your ladies, but giving them each a personal gift can add up quickly, especially if you have a large friend group. Instead of buying each of your friends a gift, host a white elephant gift exchange. Everyone who brings a gift gets to play, and everyone ends up with a gift. Make sure to set a price range for the gifts so no one ends up with something completely worthless or overly expensive.
Want to take this game up a notch? Encourage your friends to include a wide variety of gifts in the mix. That can mean a nice bottle of wine, a selection of adult toys, lottery tickets, you name it! The best gift I've ever seen? A friend of mine contributed a massive framed picture of herself, along with a $20 Amazon gift card taped inside.
3. Have a Secret Santa or Homemade Christmas With Your Family
Instead of nixing the gift-giving altogether, consider doing a Secret Santa where everyone gets one great, personal gift, or a homemade Christmas where the gifts have to be handmade. Not the crafty kind? No worries! Handmade gifts can be colored, cooked, constructed, or even crocheted.
4. Host Potluck Parties
If you're usually the hostess with the mostess, having all your friends over for food and drinks can get pretty pricey pretty quickly—but that doesn't mean you can't still channel your inner Monica Gellar this year! Instead of supplying all the food and drinks on your own dime, make your party a potluck and invite your friends to bring appetizers, desserts, and drinks to share. You'll get a great selection of goodies without footing the bill on your own.
5. Purchase 2nd-Party Gift Cards
Have you ever wondered what people do with gift cards for stores they will never shop at? The answer, and the way for you to save money if you're buying gift cards this holiday season, is GiftDeals. Their site lets you buy and sell gift cards for a discounted price, usually for around 5% less—but some as high as 35% less—than their actual monetary value. If you're planning on buying a gift card for someone, make sure to check out this site first.
6. Set a Budget, and Stick to it
The biggest and most obvious way that spending gets out of control is when we don't plan ahead for much we can spend. Before you even think about holiday shopping, take a look at your monthly budget and see how much you can spare. If necessary, start cutting down on non-essential purchases in the months leading up to the holidays so you can spend a little extra on your gifts. One less Starbucks cold brew for you is one more thoughtful gift card for your mail carrier.
7. Consider Non-Monetary Gifts
Dr. Seuss said it best in the Grinch. "Maybe Christmas, he thought, doesn't come from a store. Maybe Christmas, perhaps, means a little bit more!" Instead of going straight to the mall for gifts this year, figure out if any of your friends or family might actually prefer something non-monetary. Is your sister dying for a night away from her kids? Offer your services as a babysitter for a night. Mom and dad struggling to set up their new iPhones? Volunteer yourself to help them for an afternoon instead of sending them to the Genius Bar.
8. Shop Early for Flights
If you travel over the holidays, you know how quickly those costs can shoot up, especially if you wait until the last minute to book. Instead of procrastinating, sign up for alerts for your intended route on Google Flights. Their matrix tracks flight prices as they fluctuate and will notify you when they go up or down. Multiple options of airports in your area? Google Flights allows you to input several departure and/or arrival airports and can then factor those into your alerts too.
9. Embrace Free Activities
The holidays are a time of parties, gift exchanges, and happy hours, which are all money-sucking activities on their own. To offset some of that inherent spending, switch out some of your usual activities like going to the movies or enjoying a Sunday brunch for things that are more affordable. Try taking a walk around your local park for date night, touring the holiday light displays in your area, or watching your favorite festive film at home. The cheesier the Hallmark holiday movie, the better.
10. Use Apps and Credit Cards That Give You Cashback
You know you're going to be spending a little bit more during the holidays, so you might as well make the most of it. Use apps like Rakuten, (formerly Ebates) Ibotta, and Drop to get a little cash back on each of your purchases at bigger retailers. Put that Target run to work for you!
This article was previously published at an earlier date and has been updated for timeliness.