I once heard that raising a child from birth to adulthood costs about a million dollars. While I'm not too sure how true that is (though it does not seem like a stretch), what I do know is that raising a child is expensive.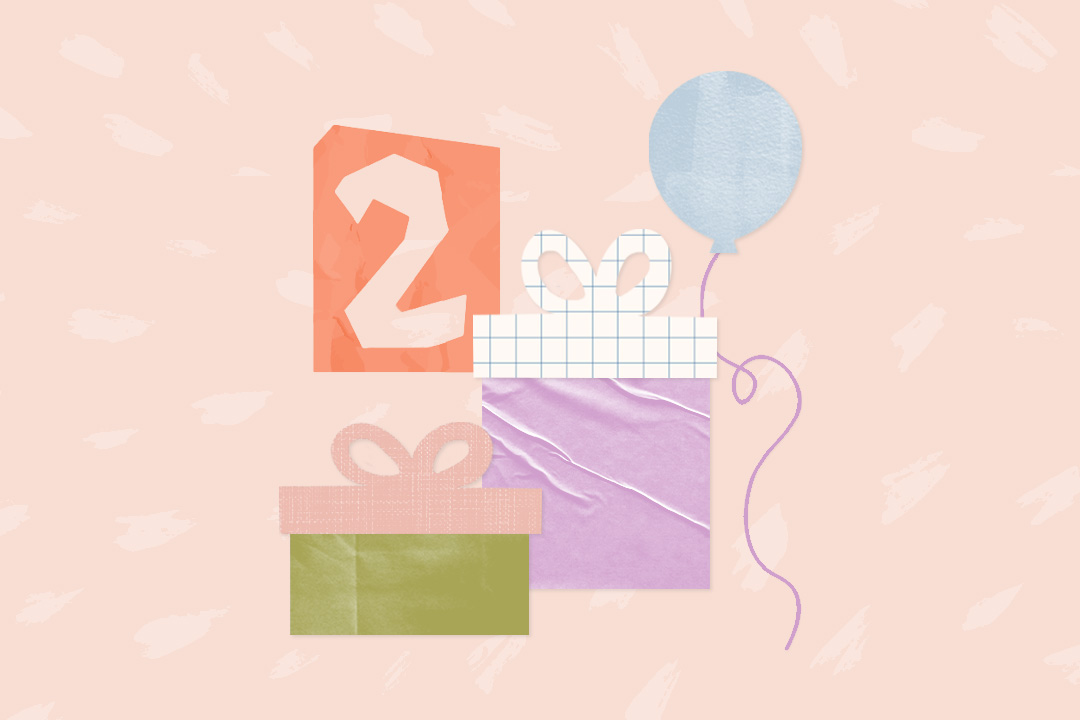 a LO in your life will love these! 🎁
Money that might have once been spent on a Friday night dinner out pre-baby is now locked in your budget for diapers, wipes, toys, and childcare, of course. The expenses are worth every penny and more, but that doesn't deny the fact that it can sometimes be painful looking at your credit card bill each month. 
Since having a child, I've become even more financially conscious and have taken steps to become a more smart and strategic consumer. With that in mind, here are some easy shopping practices I've adopted that help me save money on everyday baby expenses.
Watch for store promotions
We now live in a world where we can purchase items and have them delivered the next day right to our doorsteps. Or you can place an order through your phone and pick it up in less than two hours without even having to get out of your car. While this convenience is super helpful, it can also add up when we're purchasing constantly. 
The majority of big box stores, like Walmart and my personal favorite, Target, have phone apps where you can receive alerts when on promotions they are running, such as getting $20 back when you purchase $100 in baby essentials. Taking advantage of these cash back promotions to buy things you always need, like diapers and wipes, not only will you save money right then, but you'll also save on future shopping trips.
Do like Grandma and clip those coupons
I'll always remember my grandma sitting at the kitchen table and clipping coupons from the weekly newspaper before she went grocery shopping. These days, there are easier and more efficient ways to couponing. 
Numerous baby brands—like Pampers, Similac, Enfamil, and Happy Baby—have parenting programs where you can receive coupons to use toward diapers, formula, food, and other necessities. You can register yourself on these companies' websites, and start saving right away (sign your partner up too!). Once you get these coupons, whether by email or through the regular mail, save them in a safe spot and remember to grab them before heading to the store.
Take advantage of bulk offerings
$50 dollars for a box of diapers sounds like a lot to pay at once, but buying in bulk can be extremely advantageous when you consider how quickly you go through some things and take the time to calculate the per piece cost. These bulk items are also the perfect ones to have delivered to your door, so you don't have to lug them around a store.
Size up on clothing
Babies are so small in the beginning that you almost can't imagine them beyond their little peanut-like stature. However, they do grow up so fast, especially in their first year of life. As a first-time mom, I quickly realized the wardrobe I'd built for my daughter early on was going to be very short-lived as she grew out of most everything within weeks.
For all the new mamas out there, try sizing up on things like tops, pants, and sweaters. The clothing will then fit your little one for longer, even if you need to cuff the sleeves or pants for the first few wears.
Subscribe and save
Subscription services have been around for years now in the beauty, food, and even pet industries (and of course, household necessities via Amazon Subscribe & Save). And now, they have launched in the baby and parenting space too. You can now sign up to receive diapers, wipes, and even skincare products on either a monthly or customized recurring basis. 
Companies like Hello Bello are even offering bundles where you can choose the diaper print and size, wipes, and receive a free skincare product. You'll end up saving money in the long run and won't ever have to worry about running out of the essentials.
Switch to generic
We all want the best for our kids, especially when it comes to what goes in and on their little bodies. From the formula they drink as infants to the puree pouches they snack on as toddlers, it's important to be an educated consumer. However, trying to buy organic or all-natural items can add up quickly on your grocery bill. 
As consumers become more ingredient-conscious, more brands are entering the market allowing for a wider range of options and prices. Brands like Target are also making their own generic versions of baby products that are similar in quality and ingredients at a more affordable price. Even just switching one product to generic could make a significant financial difference. And who knows, you might even stumble upon a new favorite snack.