For the partnered-up parent, the idea of being wholly responsible for childcare can be enough to bring on a panic attack. One day you're teaming up to ace the bedtime routine — and the next, you're juggling everything from homework help to bath time all on your own. And while we bow down to single parents the world over for doing this tough work day-in and day-out, the truth is, sometimes a newbie just needs a little advice.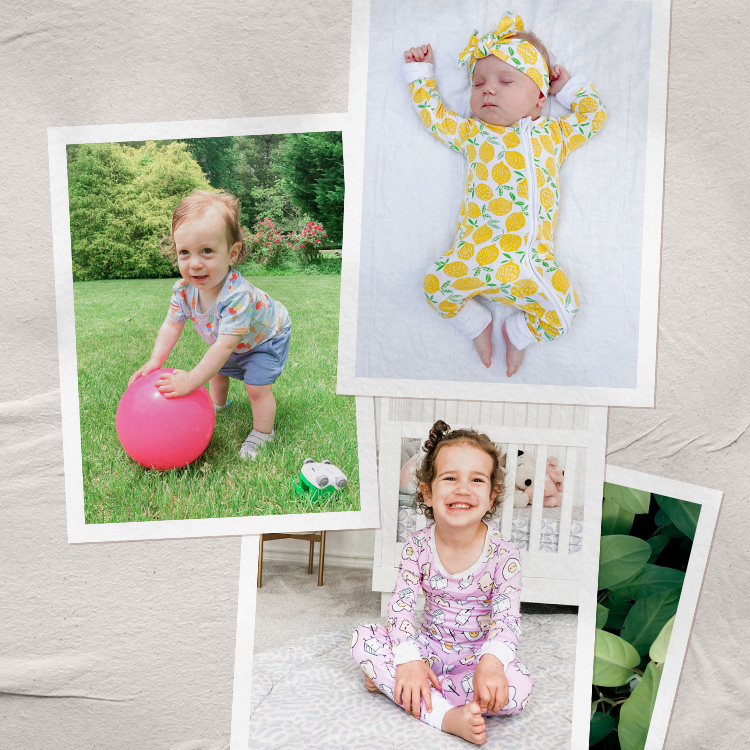 it's more than just their cute PJs... get ready to add to cart! 😍
So, whether your other half is taking off for a weekend or heading out for an extended stay, holding down the fort will be infinitely easier if you can keep these six tips in mind.
Scrap any ambitious dreams
In short, no one is doling out medals for Mom of the Year. When you are faced with day after day of solo childcare, keep your lives as simple as possible. This means no plans to paint the dining room, no lavish multi-step dinners, and no hosting playdates (you're not crazy, after all). You can still plan to stick to a schedule without shouldering any additional pressure or responsibilities. There's no shame in lowering your standards for a week or two while you take on the lion's share at home. If you leave a sink full of dishes or baskets of unfolded laundry, will your toddler even care? We're pretty confident your kiddo will let it all slide — and you should, too.
Keep busy
That being said, there's no quicker way to slow the passage of time than to have absolutely nothing to do. While a stretch of solo parenting calls for relaxed screen time rules, a marathon movie day will have your kids climbing the walls faster than Netflix can ask, "Are you still watching?".
When you are the parent on duty for days on end, block out time for activities — just keep it simple. Maybe you meet up with a preschool friend at the park. Or, perhaps you get out for a quick trip to the library or even a stroll around the block. No matter what you do, getting out of the house, even for a short burst of time, will break up the monotony of your day and remind you that you're part of the larger world, a critical piece when your daily human interaction is limited to babies and toddlers.
TRENDING: The Everymom's Winter Bucket List
Plan ahead
When you have enough notice, planning ahead can be lifesaving. Make a grocery store run and stock up on healthful snacks, easy dinners, and — naturally — coffee (you have to survive somehow). If you can swing it, meal prep before your partner takes off. Having the option of pulling a ready-to-go meal out of the freezer can stave off extra stress on those days where nothing at home seems to be going your way. Do this, and even the messiest toddler meltdown won't find you eating peanut butter out of the jar and calling it dinner.
Call in reinforcements
If you're lucky enough to have family around, definitely appeal to them for help. Maybe you throw a pizza night with grandparents that ends in grandma and grandpa running the bedtime routine. Or, maybe your sister picks your child up from kindergarten and takes her off your hands for an hour or two.
Whatever your setup may be, chances are there are a host of folks — be it friends or family — who wouldn't mind swooping in and taking some pressure off of you. Sweeten the deal by offering to return the favor if ever need be.
Tuck away a surprise
Mom exhaustion plus child boredom is a recipe for near disaster. Before you embark on your solo stretch, squirrel away a few surprises for your little one. Just when you think you can't soldier on any longer, bringing out a shiny new box of Legos or a stack of brand new coloring books may change the mood for the day.
Plan a few special activities or easy crafts for when you need a moment alone. Busy Toddler is a treasure trove of simple projects to engage your little one's curiosity, often using stuff you have around the house.
Look on the sunny side
Sure, you may have seemingly endless days of childcare ahead of you, but once your littles are in bed, the night is yours. Go to sleep early without the guilt of missing time with your partner. Or, pour a glass of wine and catch up on all the shows your other half wouldn't dream of watching.
READ: 10 Easy Ways to Make Time for Self-Care Every Day
In the end, the first couple of days are always the hardest as you and your kids work to find your rhythm. After that, you'll likely find that time flies and you didn't even have a chance to trot out all the Pinterest crafts you had planned.
Do you find yourself solo parenting often? How do YOU keep it together? Tell us in the comments!