Playdates provide opportunities for your child to begin developing social skills, as well as observations and understanding the awareness of others. Children need to see and experience other children so they can develop life skills like communication, patience, and further their language development. Under the age of 2, adult guidance in these social situations will be necessary as your young child begins to navigate time spent with others.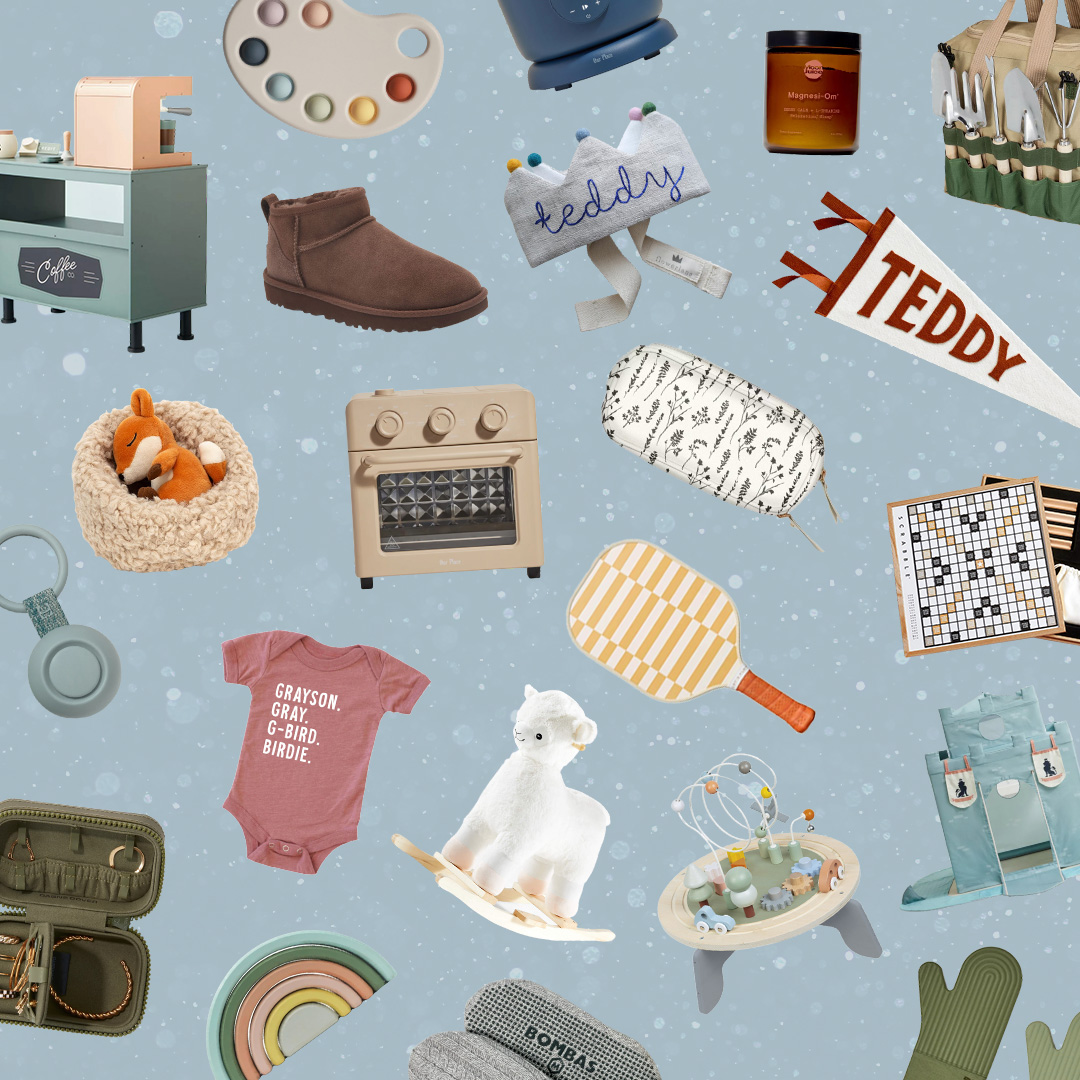 everything you need to ace holiday gifting this year 🎁
Collaborative play, taking turns, and sharing may not happen naturally or right away, but are skills that come with practice and regular interactions with others. Socializing your child at an early age will build upon their self-esteem and resilience in handling situations independently later in life. They will build confidence and autonomy through having meaningful interactions and connections with other peers. Your child will also be paying close attention to how you interact with others and learn from the behavior and expression modeled by adults.
By encouraging play dates early on, you can feel assured that when your child leaves your care and enters the hands of others, they will be able to have successful and positive experiences socializing away from family. Most importantly, before any social interaction, make sure their human needs are met. A well rested child will be set up for a more enjoyable experience. Bring snacks and water so your child's body is comfortable and ready to connect with others. Here are five more ways to encourage those first social skills with your little one.
1. Role-play at home
Practicing at home is always a great way to prepare your child before any new event or situation. Role-play with your child on taking turns or pretend be the other child who is inviting yours to play. You can also practice what might happen if the other child gets upset, offering support and empathy tools like "Are you ok? May I give you a hug?" Young children benefit from preparation before any new situation, to ease any anxiety of the unknown.
2. Begin with a one-on-one playdate
Set your child up for success by easing them in with one other child in a familiar setting. Whether at the park, or in your home, your child may feel more confident to explore independently in a setting that they are familiar. With toddlers, when heading to someone else's home, you can talk with your child about handling other people's toys with care. You may also invite your child to bring a book or toy they may want to show their friend, letting them know "we may be playing with Graydon's toys, so let's bring something Graydon can try from our house."
3. During the playdate, stay near but don't hover
If there are moments of free play, or parallel play, children enjoy independence, free from watchful eyes. So if it feels safe, distance yourself comfortably, staying nearby in case support is needed. Even turning your back will signal to your child that you trust in their behavior and boost their confidence and self-esteem. Model adult conversation with the other parent, your child will be observing your actions from afar.
4. Suggest an activity that provides some structure to the playdate
Sometimes free-play can be overstimulating because of the lack of limits. Set up a few activities that the children can engage with purposefully. Here are some examples:
A few toys on the ground, spaced out for parallel play and inviting for the child to begin engaging with.
Two sets of the same activity—sensory dough, building blocks, car tracks, so the children can work with similar toys right next to each other.
Take a break mid way through the playdate and read a book to both children as a way to calm.
5. Keep the playdates short and sweet
As your child begins to build their social skills, you will want to maintain positive interactions and experiences, so your child (and you!) will feel excited to do it again. It may also be a very stimulating adventure that require your child's brain and body to process post-playdate. Know when to make an exit to avoid any meltdowns or cranky behavior.