Just like that, almost overnight it seems, your beloved baby starts to walk, climb, talk, and gain that newfound independence and attitude. They're suddenly a big kid! It's also around this time where you start to notice some of the traditional nursery items no longer fit in with this fiercely determined little one and their evolving needs.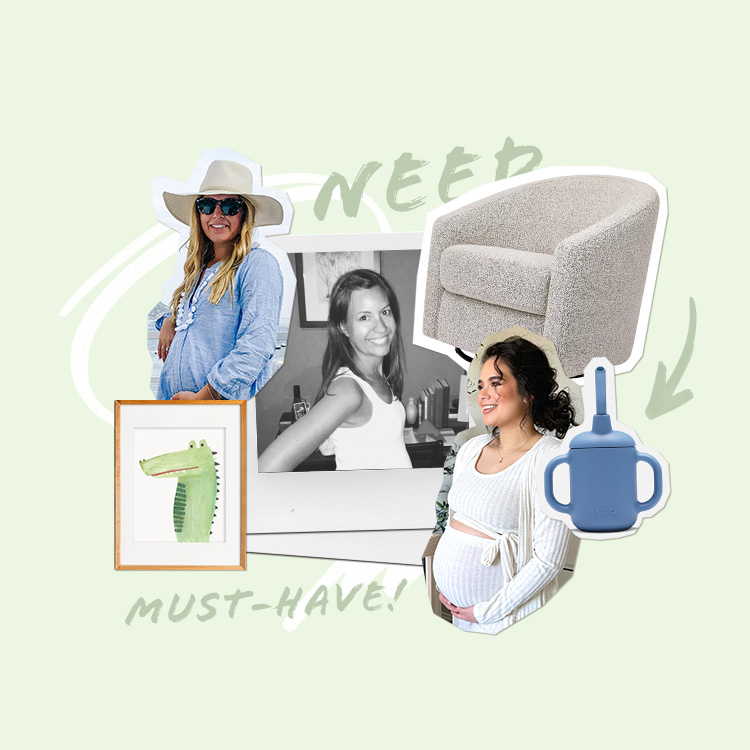 babylist has everything you need—and more! 💕
Whether they've started escaping the crib (a parent's version of a Halloween horror movie) or they simply crave a better play space or hideaway, there are a few key things you can do to convert that nursery into a toddler-friendly room. And the best part is, it doesn't have to cost a fortune. Here are our favorite tips for transitioning to a toddler's room on a budget:
Say goodbye to the crib and hello to the big-kid bed
Once that sweet toddler of yours starts to attempt to get out of the crib, it's time to address their sleeping situation. If you purchased a crib with a toddler rail kit, you can use that kit to replace one side with a low safety rail, allowing your child to get in and out of the bed on their own. 
Another option is a freestanding toddler bed that is low to the ground and utilizes the crib mattress and bedding you already own. The third option is a big-kid bed. If that's the route you choose to go, you'll need to make sure you use a guardrail and might need a stool to help your kiddo get up into bed. 
Upgrade to big-kid bedding
This is also a great opportunity to update their bedding. You can absolutely have fun and go bold, or choose something more neutral for longevity. You probably chose their crib bedding long before they were born, and now is a fun opportunity to let their little personality shine through. Take them shopping with you and let them choose the bedding they'd like – or at least a pillow or stuffie that's all their own choice. 

Swap the changing table for a long-lasting dresser
We're crossing our fingers that diapers will soon be a thing of the past for your little one and then you can officially say goodbye to the change table. Alternatively, you can use their bed or floor area for the occasional changing. If you have a dresser that you've been using or a changer on top, then it's a simple switch. Take away the pad or top and then give it a little restyle – placing items that you might want to stay out of reach of those curious fingers.
Now might also be a great time to reorganize your drawers storing anything on the bottom that you want your little one to be able to reach. Feeling like you need even more of a facelift? Repurpose the piece completely – a fresh coat of paint and new hardware, for instance, will help rejuvenate a tired dresser.  
TRENDING: 8 Tips for Living a Minimalist Life with Kids
Now's the time to reevaluate storage
You've focused on the changing table, so now take stock of the storage throughout the rest of the room. As babies turn to toddlers and toddlers change to children, their collection of toys and books shift and grow. Having the right storage will help keep everything accessible but also clutter free. Add some shelving, bins, and baskets so toddlers can see their things easily but can also help with cleanup, too. Add hooks at their height so they can hang up their towel, play clothes, or whatever you want to be on display.

Create a space for lots of playtime
It's amazing what having a small play area all their own can do for an imaginative kid. It's the perfect place for a teepee, dollhouse, mini kitchen, or table and chairs. Making space for this in their room will also keep the other living areas in your home a bit less overrun with kids stuff.
Consider removing the ottoman or rocking chair you used when they were a baby to create more floor space. If you still have any bouncy seats, Exersaucers, or any other gear they've outgrown, store it away and consider a little reading nook with some cozy floor pillows and a new area rug instead.
Hit refresh on the decor
The trend these days is to keep the nursery rooms gender neutral, which also means you might not feel the need to do much updating in the decor department. But if you do have a small budget set aside to revamp some of the details, then great! You can even incorporate some of your child's new interests or ideas if they are older. These simple swaps will make a huge impact:
Add removable wallpaper or decals

Repaint the room (or just one wall)

Change out the artwork – add some more mature prints or even rotate their own artwork in as they bring it home

Add a growth chart so your kids can track their height

Bring in more textures and patterns through pillows, bedspreads, rugs, and blankets
The biggest takeaway for parents making any sort of investment in decor for a toddler's room though is to consider longevity and how pieces will transition even further into your future. Keep major pieces neutral and classic so they can move around your home and potentially serve more than one purpose.