I thoroughly enjoy everything about Joanna Gaines. I've seen every episode of Fixer Upper (more than once) and receive her monthly Magnolia Journal. I can't quite put my finger on exactly what it is about her that I like so much—maybe it's how much passion she has for her family and the local community, how she's made a name for herself by staying true to who she is, or how everything she creates has a "home sweet home" vibe.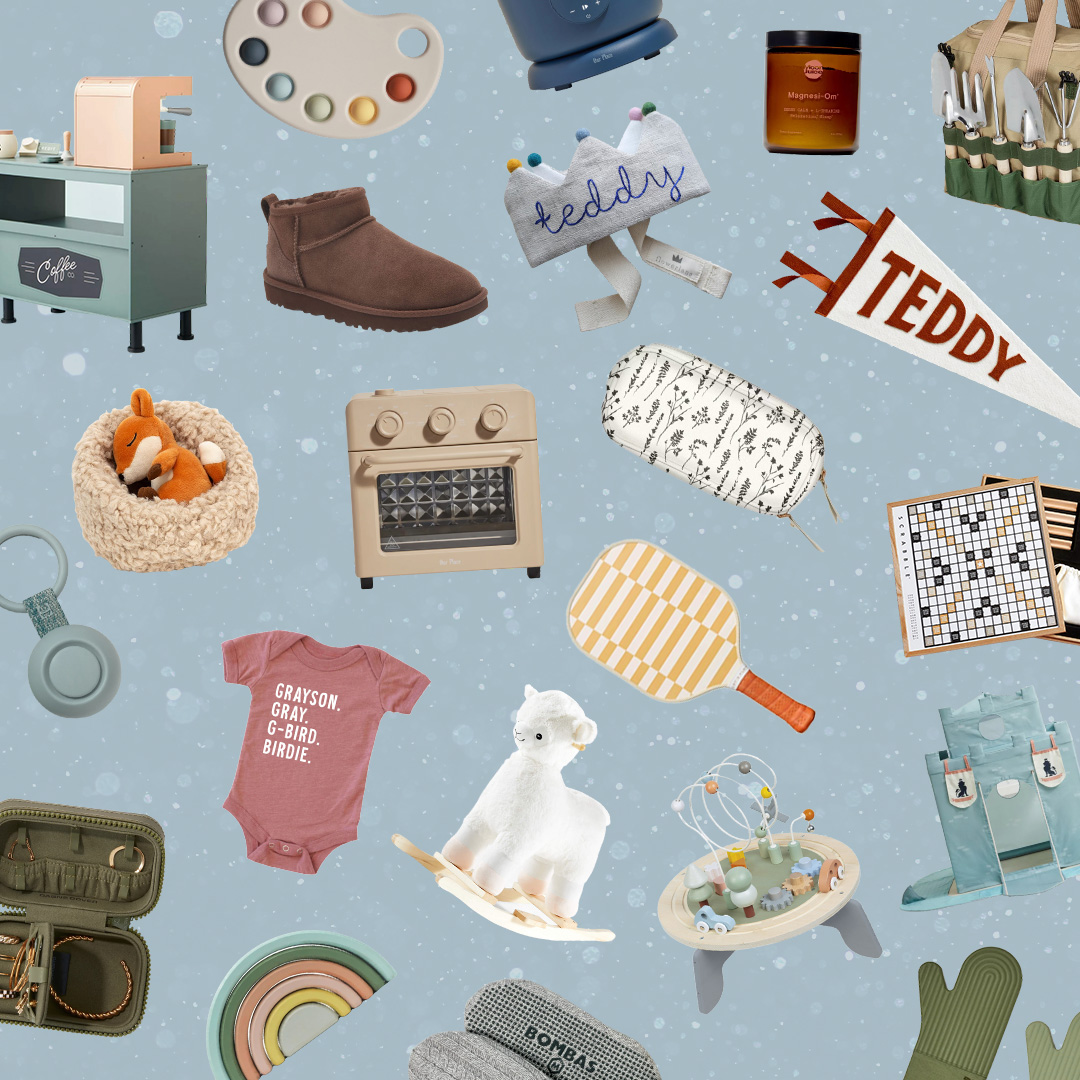 everything you need to ace holiday gifting this year 🎁
Her eye for home design is on point, but I think one underrated aspect of Joanna Gaines is her personal style. I love it when someone ignores the passing trends and sticks to what they know works for them. For Joanna, she's a jeans-and-T-shirt kind of person through and through. And while this is her go-to outfit of choice, she does throw in a few dresses and jumpsuits too.
No matter what she wears, you can tell that she wants it to be simple, comfortable, and classic. Here are six different Joanna Gaines outfits and options to recreate the look yourself. 
1. Classic Go-To
2. Meeting Ready
Nordstrom | Treasure & Bond
Why wear two pieces when you can wear one? An easy-to-throw-on jumpsuit is ideal for busy mamas.
Etsy | PepperYouStudio
These statement earrings are the centerpiece of any outfit. Handcrafted with polymer clay and solid brass, these are earrings you won't regret adding to your collection.
Nordstrom | Sam Edelman
A great pair of espadrilles is a must-have for any spring and summer wardrobe.
3. Special Occasion
4. Work From Home
5. Casual Saturday
6. Camera Ready
This article was originally published in September 2020. It has been updated for timeliness.