One of the many challenges of motherhood is the struggle to convince kids to eat vegetables (or, let's be real, anything other than boxed macaroni and cheese). Whether you're presenting the vegetables in food art form or offering rewards after a certain number of bites (no shame in our game), we bet at least some of your attempts are met with an uninterested reaction from your child.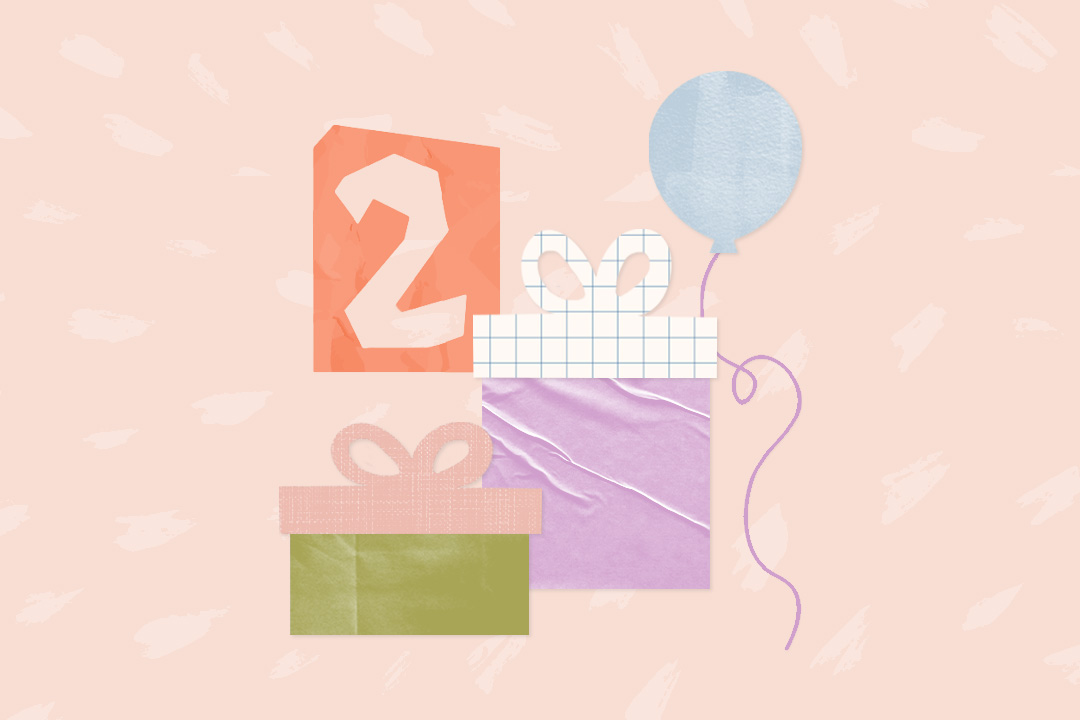 a LO in your life will love these! 🎁
The good news? Adding vegetables to smoothies is an easy way to mask the sight of vegetables while helping kids get an appropriate dose of much-needed nutrients in their diet. To make eating vegetables more of a treat and less of a hassle, we've rounded up 20 of the best hidden-vegetable smoothie recipes to try.
Packed with zucchini, cauliflower, and spinach, this smoothie sneaks in a huge serving of veggies while tasting like nothing except sweet pineapple.
The best part about berry smoothies is that they essentially taste like candy—and adding in beets doubles the nutrients without changing the flavor.
Your little one will never know that this recipe has carrots and turmeric underneath the creamy, sweet flavors of bananas and OJ!
Kiwi and pineapple are a perfect combo for a deliciously sweet smoothie that masks the taste of the kale altogether.
With five different kinds of fruits in this recipe, no one would be able to guess that beets are included, too (if you haven't noticed, beets are a perfect sneaky ingredient)!
With this smoothie recipe, your kids will practically feel like they're getting to drink a chocolate milkshake for breakfast or a snack—AKA, every child's dream.
This recipe basically tastes like fall in a cup, and is the perfect way to incorporate vegetables if your little one doesn't have the strongest sweet tooth.
With an entire cup of cauliflower mixed into this recipe, you get a massive serving of veggies from the sweet flavors of an orange creamsicle!
Tossing in a handful of spinach with this classic berry smoothie recipe makes for a foolproof way to get in your daily greens. (Editor's Note: This recipe suggests adding protein powder to the smoothie but, if you're making it for your kiddo, we recommend skipping that ingredient.)
You would never know that this recipe includes a big serving of spinach when all you can taste is the classic banana and peanut butter combo everyone loves!
C'mon, what kid wouldn't want to drink this?! While it tastes and looks like a desert, this smoothie is made with super healthy ingredients and packs a ton of daily nutrients.
The creaminess of the avocado and the sweetness of the mango makes this smoothie irresistibly yummy.
Chia seeds and dates pack a ton of fiber and antioxidants to make this a healthy and balanced snack disguised as a chocolate-y treat.
Cantaloupe is definitely a fan-favorite fruit among little ones, so this nutritious and sweet smoothie will be an absolute hit.
Made with avocado, spinach, and mint, this sweet treat gets in a heaping serving of greens that tastes like a yummy milkshake.
If your kids are fans of lemon poppyseed treats, this smoothie is definitely a must-try for both its tasty flavors and healthy ingredients.
Sneaking in greens is as easy as ever with this refreshing watermelon smoothie that's perfect for the spring and summer seasons just around the corner.
If you have a little chocolate lover on your hands, this rich chocolate smoothie will cure their sweet tooth while also providing a big serving of vegetables.
A pie-flavored smoothie? Sign us up. This delicious recipe is made with tons of nutritious ingredients and tastes exactly like the dessert we all know and love.
This is a classic healthy smoothie that any banana-loving little one will drink without a problem!