Many of us (raising my own hand here) are learning that our toddlers and young children actually aren't too young to talk with about race. While leading by example and being anti-racist ourselves are important ways to teach our children how to navigate the world, we have to do more than that.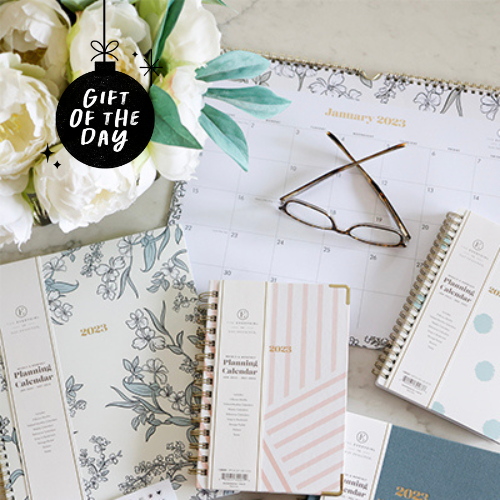 Help a mom stay organized and keep track of important doctor's appointments, playdates, and (hopefully) some scheduled 'me' time with this pretty wall calendar.
Research tells us that starting as young as 3 months old, babies start to show a preference for own-race faces over other-race faces. This suggests that perceptions of racial and cultural differences are learned through our own experiences even in very early development.
This is why it is vital to make sure kids see a diverse range of people reflected in their daily lives through activities, toys, books and TV shows. As children grow and learn about their world, let's make sure that they value and respect people of all backgrounds.
If you're looking to incorporate more diversity into your child's life, below are 10 TV shows to get started.
1. The Casagrandes
Where to Watch: fuboTV, Philo, YouTube, Google Play, Vudu, and Amazon Prime Video
Ronnie Anne is an independent and adventurous 11-year-old exploring a new city and adjusting to her new life living under one roof with her multi-generational Mexican-American family.
2. Sesame Street
Where to Watch: PBS Kids, Hulu, HBO Max, YouTube TV, Amazon Prime Video, YouTube, and Google Play
Sesame Street has been bridging cultural and educational gaps for more than five decades as a PBS staple, now available to watch on other platforms too. Big Bird and other characters including Bert and Ernie, Oscar the Grouch, and Grover, among others, teach kids numbers, colors, and letters, along with other important life lessons.
3. Nina's World
Where to Watch: fuboTV, Hulu, and YouTube TV
Based on the childhood of the Latina character Nina from Sprout's The Good Night Show, Nina's World follows curious and imaginative 6-year-old Nina and her best friend, Star, as they explore their neighborhood.
4. Doc McStuffins
Where to Watch: Disney Now, Disney+, Hulu, Sling TV, YouTube, Google Play, iTunes, and Amazon Prime Video
Dottie "Doc" McStuffins is a 6-year-old girl who cares for stuffed animals and toys in her playhouse clinic where toys, dolls, and stuffed animals come to life when she puts on her stethoscope.
5. Nella The Princess Knight
Where to Watch: Nick Jr., fuboTV, Philo, Amazon Prime Video, YouTube, iTunes, Google Play, and Vudu
Nella is not just a princess or a knight, but she is an 8-year-old princess-knight who breaks barriers, challenges expectations, and fights for justice during all of her adventures.
6. Molly of Denali
Where to Watch: PBS Kids, YouTube TV, and Amazon Prime
Alaska native Molly Mabray is a 10-year-old girl who helps her parents run various businesses in the fictional village of Qyah, Alaska. The show follows the adventures of Molly, her family, her dog Suki, and her friends Tooey and Trini.
7. The Proud Family
Where to Watch: Disney+, YouTube, iTunes, and Google Play
Penny Proud is a 14-year-old Black teenager who is navigating the independence from parents and grandparents that comes with growing up, along with facing the typical teenage challenges that come with junior high.
8. Daniel Tiger
Where to Watch: PBS Kids, YouTube TV, Amazon Prime Video, YouTube, iTunes, Google Play, and Vudu
Building on the PBS series, Mister Rogers' Neighborhood, the show features 4-year-old Daniel Tiger, who teaches preschoolers fun and practical strategies and skills necessary for growing and learning.
9. Xavier Riddle and the Secret Museum
Where to Watch: PBS Kids, YouTube TV, Amazon Prime Video, YouTube, Google Play, and Vudu
Xavier Riddle, his little sister Yadina, and best friend Brad go on adventures and tackle everyday problems by traveling back in time to learn from real-life inspirational figures when they were kids.
10. Mira the Royal Detective
Where to Watch: Disney+, YouTube TV, and Sling TV
For all the detective types out there, Mira is a brave and resourceful commoner who is appointed as a royal detective in India after she solves a mystery that saves the kingdom's prince. The show follows her mystery-solving adventures with her friends.
that every kid should read!