Pregnancy can put a damper on your love for fashion. As a soon-to-be mother of two, I'm speaking from experience. During my first pregnancy, I felt so sad facing down my closet every day. I felt foreign in my own body and had no clue where to begin when it came to styling my new shape. All I knew was that nothing fit. And the pieces that fit didn't fit in the way that I was used to.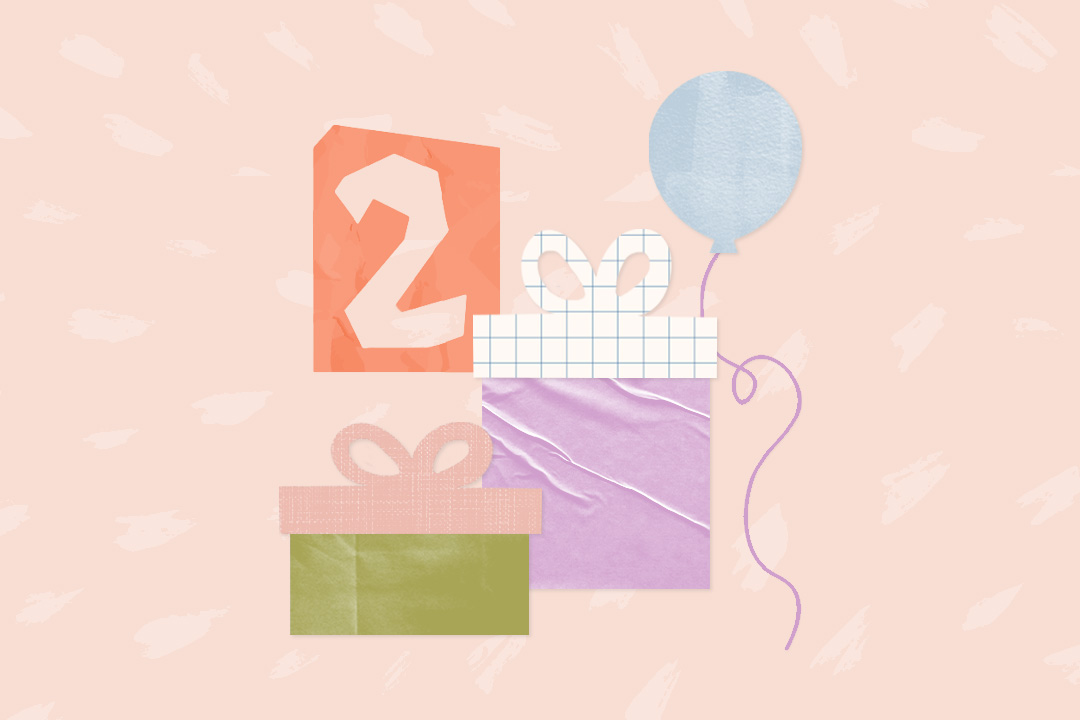 a LO in your life will love these! 🎁
I have always loved clothes. In fact, I love them so much that I write about them in my free time. I missed my clothes! So, I picked up some budget maternity pieces—none of which I liked all that much—and trudged through the experience. All the while, I was mentally counting down the days until I would be back in my non-maternity jeans.
When my son turned one, my husband and I decided it was time to try adding to our family. At this time, I took on a new mental resolve: I would embrace my pregnant body. And I would find a way to prioritize style. With one pregnancy under my belt, I felt much more prepared for the journey ahead. Now, at eight months pregnant, I'm proud to say that this time around, my relationship with maternity fashion is much more positive.
Whether you're planning to become pregnant and have no idea what you're going to wear, or you're currently pregnant and looking to rediscover your love for fashion, here are some of my best tips.
First Things First: Don't Forget the Basics
One thing I was not prepared for during my first pregnancy was how much the fundamental shape of my body would change. Sure, you expect not to fit into your jeans. But what about your bras and underwear? I'm not sure why I assumed these items would continue to fit, but they sure didn't. Stocking up on some basic maternity essentials is the simplest and best way to set yourself up for pregnancy fashion success. After all, you need a solid foundation before you can start adding on all the fun stuff.
Don't Shy Away From Maternity Wear
During my first pregnancy, I was averse to maternity wear. I didn't want to spend money on items that would only be usable for a short time. But I've since come to realize that picking up some stylish maternity pieces can really work wonders for your wardrobe (and confidence) during pregnancy. Of course, you can get creative and shop outside the maternity aisle. However, maternity pieces will fit your changing form the most naturally. As a bonus, many tops and dresses are also built to be nursing-friendly. So, if you plan on breastfeeding, you can wear them post-pregnancy as well.
Lean Into Accessories
Treating yourself to a new accessory is an easy way to give your maternity wardrobe a friendly little pick-me-up. I love shopping for bags, hair pieces, and jewelry while pregnant. It helps me breathe new life into the clothing pieces I'm re-wearing every week, and I feel practical knowing I'll get to enjoy these purchases postnatal as well.
Let Your Shoes Do the Walking—and the Talking
Similar to accessories, shoes can really change the entire look and feel of an outfit. Plus, they're another purchase you can enjoy postnatally. Word to the wise: If you're looking to add some styles to your shoe rack, consider looking for backless options that will be more forgiving if your feet swell in the third trimester. Anything without laces that you don't have to bend over and physically tie is also preferred.
Shop Maternity-friendly Styles
Depending on what trimester you're in, there are plenty of maternity-friendly styles that you can enjoy outside of strict maternity wear. In the early days, opt for soft pants with elastic waists and stylishly oversized tops. You can also count on smocked bodices, babydoll cuts, and midi-length dresses to see you through until the end. Plus, all of these items are comfortable enough to wear during the fourth trimester.
Add Layers
Layers are an easy way to add visual interest to your outfit and create variety in your pregnancy wardrobe rotation. Button-ups, cardigans, and jackets can be worn over maternity tops and can help you feel a little more excited about getting dressed in the morning. If you're looking to add to your closet, button-ups come in handy postpartum if you plan to breastfeed.
Try Over-the-Bump Style
Invest in some over-the-bump bottoms. Pair them with crop tops or with sweaters and blouses artfully tucked to accentuate your new figure.
I know it's not always easy. Some days, it's just a matter of finding something that will fit. But with a little creativity, styling yourself and your growing bump can be a lot of fun. Try new outfit combos with items you already own. And if you're in the mood for a pick-me-up, treat yourself to a new piece or two. You deserve it, mama.