Congrats! If you're reading this, you may have just learned that a little bundle of joy will be entering your life in just a few months. It's such an exciting time – and for you first time moms out there, it can feel a bit daunting given all of the things that need to happen between now and B-Day.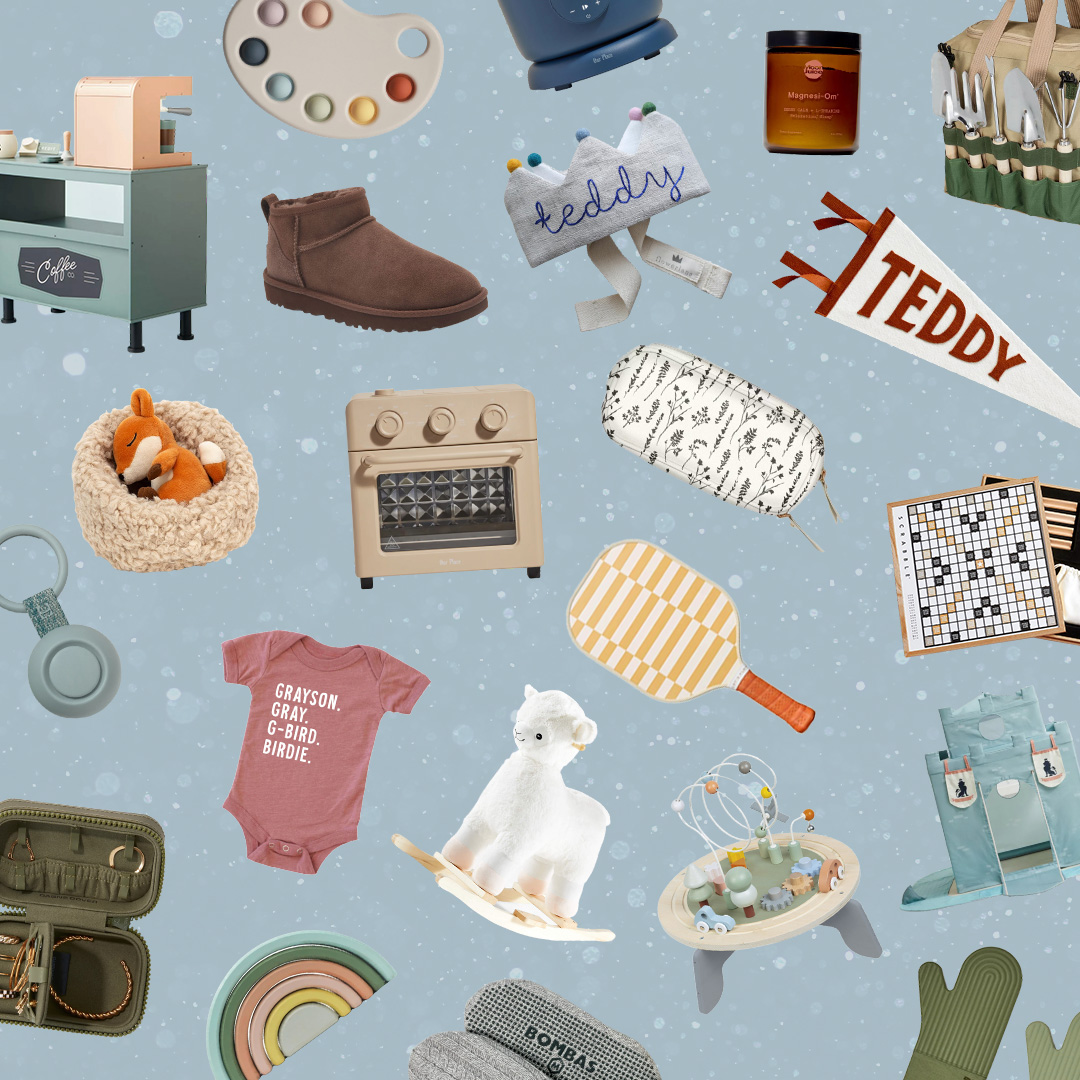 everything you need to ace holiday gifting this year 🎁
Along with the million other things you think you need to purchase, before you start buying every maternity outfit there ever was, take it from this (soon-to-be) third-time mom – maternity clothes are fun, but I always recommend pausing just a bit before ordering all the things. 
Read on for a few of my tried-and-true tips for your most stylish nine months, as well as the key pieces every pregnancy wardrobe needs. 
Assess Your Current Wardrobe
First things first, head straight to your closet. What do you have that can work? A cotton midi with stretch? An oversized tee? Flowy tops? These are all things I recommend for maternity wear, but you might already have them. Don't automatically start shopping the maternity section day one. First, shop your closet and see what can work for your changing body. 
Activate Your Activewear
Activewear is great because of the stretch. I wore my Lululemon Align leggings (non-maternity) to the hospital the day I gave birth to my oldest. While there are a ton of maternity leggings on the market, typically you can make these work both before and after baby. 
Learn to Layer
One of my favorite maternity styling tips is using the art of layering to create shape and show off your bump. Layer a tee over a fitted dress and knot it on the side for a curve-hugging, shape-defining look. In the winter, do the same thing with a belted sweater or sweatshirt. It's an easy way to add visual interest and get more wear out of your basics.  
What to Buy
1. A Good Bra
The "girls" tend to morph and grow during pregnancy, and you'd be shocked to discover how much a well-fitting bra can make or break your day. There are a ton of comfortable options out there to choose from — just look for a wider band and straps along with breathable fabric. Not only will the right size bra make you feel more comfortable, but it will also make your clothes look better too. 
2. Quality Denim
A wardrobe staple. And while I'm all for making the hair tie trick work for as long as possible, at some point you'll need to invest in a good pair of maternity denim that allows you to be comfortable and let your belly do its thing. You'll want some stretch and give, along with a band that supports baby. I recommend trying on and walking around for a good 10 minutes in-store before purchasing. (Nothing worse than saggy crotch maternity jeans.)
3. A Fitted Dress with Belly Ruching
Speaking of denim, admittedly, I hate wearing pants when pregnant. But living in Chicago, it's unavoidable at times. That said, I try my best to stick to dresses as much as possible while growing a tiny human in my body and fitted ruched dresses are my go-to. Add a moto jacket, layer a tee, toss on a sweater – it's a stylish and comfy base for a variety of outfit options. 
4. Basic Tees
Snag a few solid long and short sleeve layering tees. They're great under jackets and blazers but can go on their own as well – you'll want to have a few of these tees on hand at all times. 
5. An Easy Dress
While I'm sure there's a more appropriate name for it, I like to think of this dress as the easy to wear, non-restrictive, flowy dress for those later stages of pregnancy in which all you want to do is be in sweatpants, or better yet, no pants at all. Light smocking can still define your bump, but a more voluminous bottom scores big on comfort. 
Tell us, what must-haves are you in your pregnancy wardrobe? Leave us a comment below!