When Melanie Disbrow moved from Germany to the United States back in 2006, she struggled to find the European baby products she loved from back home — so she decided to make her own. A few years later, Milk Snob was born. Now, Melanie's company sells a wide range of baby items in addition to her original product, the Milk Snob 5-in-1 Nursing Cover, which skyrocketed in popularity after the mom-of-three (with another on the way!) appeared on ABC's Shark Tank.
Shop The Everymom x Kohl's 2021 Mother's Day Gift Guide!
Read on to learn more about how Melanie started her business, find out how she juggles being a working mother with three kids, and see the poignant advice she'd give her younger self today.
Name: Melanie Disbrow, Founder and CEO of Milk Snob
Age: 35
Current Location: Colorado
Education: Mittlere Reife
Children: Josie, 15, Eli, 10, Quinn, 3, and baby No. 4 on the way! 
What was your first job and how did you land it?
For my first job I worked as a cosmetologist in a high-end salon in Germany, where I'm originally from. I started as an intern and learned a lot from the owner, Roswitha. She had very high expectations and was fanatical about details and customer experience.
What was the inspiration behind the launch of Milk Snob?
After I moved to the U.S., I wasn't able to find the kinds of baby products that I loved from back home. I launched Milk Snob to create items that are beautiful as well as functional, and that also keep the mom and her style in mind. 
When you decided that you wanted to pursue a career as an entrepreneur, how did you prepare financially?
My husband and I saved and invested our own money in starting my photography business. From there, I was able to reinvest profits to start my future companies (including Milk Snob).
In 2016, you appeared on 'Shark Tank' to pitch the iconic Milk Snob 5-in-1 Nursing Cover. What was your biggest takeaway from the experience?
Believe in yourself, and don't be afraid to take risks! You may think you're not good at something, but you'd be surprised if you put yourself out there and try something totally new.
How has your product line evolved since your 'Shark Tank' debut?
We now offer a range of products, including crib sheets, changing pads, blankets, hat/gown sets, wraps, and pouches! We've also been fortunate enough to work with large properties like Disney, Star Wars, and Sesame Street to offer their iconic characters on our essential baby products.
What has been the most rewarding aspect of building your brand, developing your products, and sharing them with your customers?
Our customers are so awesome, and I love that several moms tell us, "I don't know what I did before Milk Snob!" It's so rewarding to solve an everyday problem for fellow moms.
As a mom-of-three, how has motherhood impacted you personally and professionally?
I'm pregnant! We are now expecting our fourth child. Family is so important to me. I love motherhood and always wanted a big family. It's amazing how unique each child's character is. I've learned patience and a deep love for the community of mothers around the world that I get to interact with on a daily basis through my business.
In your experience, what do you believe to be the key components in balancing your career, your relationships, and parenthood?
You have to set aside time for yourself and for your family. It takes discipline, but it's so important to set aside that time and be 100 percent present and devoted, rather than trying to split every minute between work and personal life.
You moved to the United States from Germany in 2006. Do you believe that your international background has influenced your career as a businesswoman?
Definitely! I think that my international background influenced the style and prints that Milk Snob brought to the baby space in the U.S. a few years ago, and it still steers some of our creative decisions today.
Could you share a fun fact about yourself that might surprise your customers?
I talk to my grandmother in Germany every day.
What does a day in your life look like?
I need coffee to get my day started! If I'm not traveling, I do the typical mom things and get everyone into their day. I have an amazing team that I love working with. Like any business, there are emails and conference calls. I love the creative design aspects of the business, and also directly manage our social media accounts. 
If you had to choose just one, what has been your favorite part of motherhood so far?
I love it all! Being pregnant and anticipating the new child, getting to know each child's character and watching them grow, and the simple pleasure of hearing a heart felt laugh and seeing a smile. It warms my heart.
What advice would you give to your 22-year-old self?
Believe in yourself!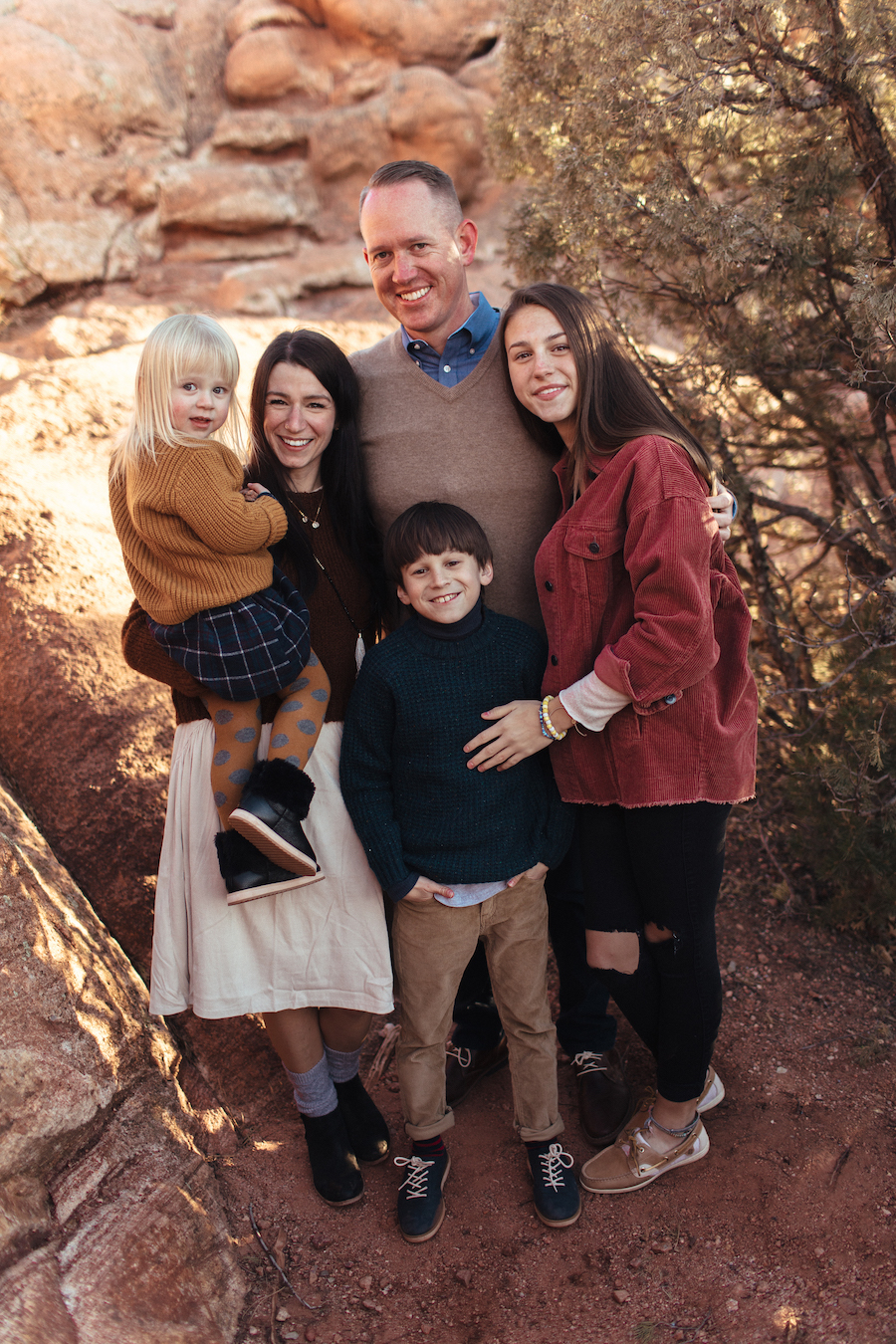 Melanie Disbrow is The Everymom…
Last book you read? Where the Crawdads Sing
Beauty product you can't live without? Labello Lip Balm
Last place you traveled? Germany
Favorite way to wind down after a long day? I love to cook. My kitchen is my happy place after a long day.
Your camera roll is full of… Pictures of my kids
Coffee or tea? Coffee for sure!
Last TV series that you watched? I rarely watch TV
If you could have lunch with any woman, who would it be and why? I would love to have lunch with my great-grandmas and hear how life was for them back then.