I miss only one thing about my former hour-long Chicago commute—the ability to devour a good book in just a few EL rides.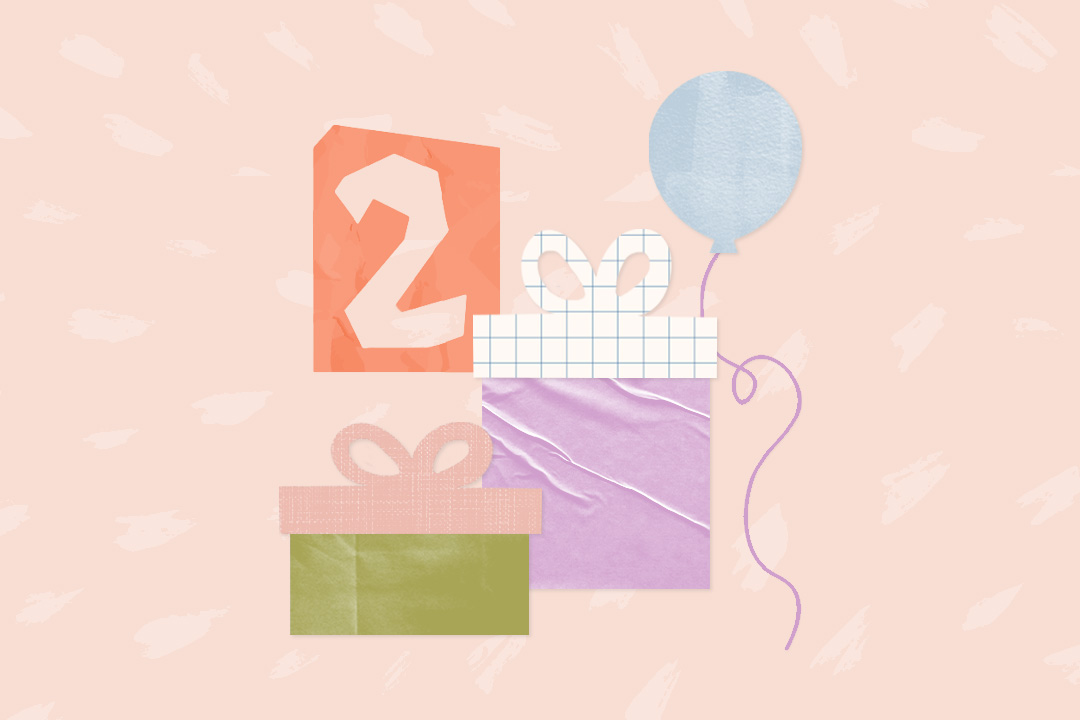 a LO in your life will love these! 🎁
I think that's why I'm finding so much beauty in podcasts and audiobooks lately. Their portability and the ability to pay visual attention to something else, like driving around town or watching Bubble Guppies on the couch with my toddler, makes them an easy way to consume some adult content throughout the day.
Serial, the popular true-crime podcast, is partially credited with turning today into a "golden age of podcasts" (along with the ubiquity of smartphones), and with so many choices, it can be hard to know what you might like. To help, we asked our editors to share their favorite mom-focused podcasts.
This roundup includes compelling and diverse motherhood stories, parenting advice in the form of discussions you might have with your girlfriends, and helpful tips sourced from personal experience and professionals. Throw in a little celebrity caché, and you have the list of podcasts we're listening to right now.
So, whether you're looking for another way to pass the time while pumping or to make your workday just a little more enjoyable, we hope this list of mom-focused podcasts helps.
After the birth of her first child, a traumatic birth injury left founder Hillary Frank feeling alone and isolated. She started The Longest Shortest Time podcast to talk about childbirth, sex, and the dilemmas of parenting young children with the hopes of connecting with other parents. The show has grown from "a 3am companion" with stories about early parenthood to more inclusive stories showcasing "parenting in all its forms." With over 200 episodes, you'll be able to find relatable stories to wherever you are in the parenting journey.
A relative newcomer, The Double Shift is a mom-focused podcast not about kids or parenting – rather it's a narrative-style look into the real multi-dimensional lives of working mothers today. From a journalist perspective, host Katherine Goldstein interviews mothers around the country to share their unique stories and challenges – one episode features a mom touring on the road with her band and another running for office. In Goldstein's words, "We're talking to women who are challenging the world we see around us, not conforming to it." Listeners will, at a minimum, walk away with new perspectives (listen to "Mamas of the Brothels") and perhaps new motivations to upend long-held traditions surrounding motherhood (listen to "A Mother's Day Revolution").
In this interview-style podcast, Sri Bodanapu shares stories of women and mothers living their authentic lives. Each story hinges on a small moment or choice that has affected the interviewee's life in profound ways. At under 30 minutes an episode, the stories are perfect for your commute or a pumping sesh.
The world of celebrity moms comes through your headphones from mothers and hosts Hilaria Baldwin (wife to Alec) and Daphne Oz (celebrity chef and daughter of Dr. Oz) as they discuss the everyday issues relating to motherhood in Mom Brain. Created to feel like you're having a conversation with your girlfriends, Baldwin and Oz cover a range of topics—from their own personal stories, experts, and sometimes celebrity guests.
Another celebrity pair, actress Jamie-Lynn Sigler and musician Jenna Parris team up for real talk about motherhood on Mama Said. Episodes feature "Mommy Sins and Wins," highlighting their parenting wins and fails that we can all relate to. The pair often bring on celebrity guests as well.
Non-celebrity married couple and parents Danielle and Adam share – and sometimes overshare – an authentic and often hilarious look into real-life marriage. In addition to telling their own stories, the couple also brings in experts on a variety of parenting and relationship topics (like their episode on polyamory). Follow their social media handles for a hilarious taste of their tone.
The parenting section of NPR's popular Life Kit podcast brings insight and advice from the child development experts behind Sesame Street as a "parenting manual" of sorts. The podcast offers insight for a variety of parenting topics, including difficult conversations, like dealing with death or talking with kids about scary scenes on the news, to more lighthearted questions like whether to include the tooth fairy and Santa Claus in your parenting.