When I was in my twenties, I struggled to find footing in my career. I wasn't advancing as fast as I perceived other women to be, I was plagued with self-doubt, and those coveted "30 Under 30" lists haunted me. I thought that by the time I turned 30, my life would unfold the way I had always imagined: a successful career, engaged to the love of my life, financially stable, with a white picket fenced-home. Instead, I was single, living in a converted studio, seriously behind on my student loans, and struggling financially. In my mind, turning 30 meant crossing some type of invisible finish line where my life would fall into place and I could really start living.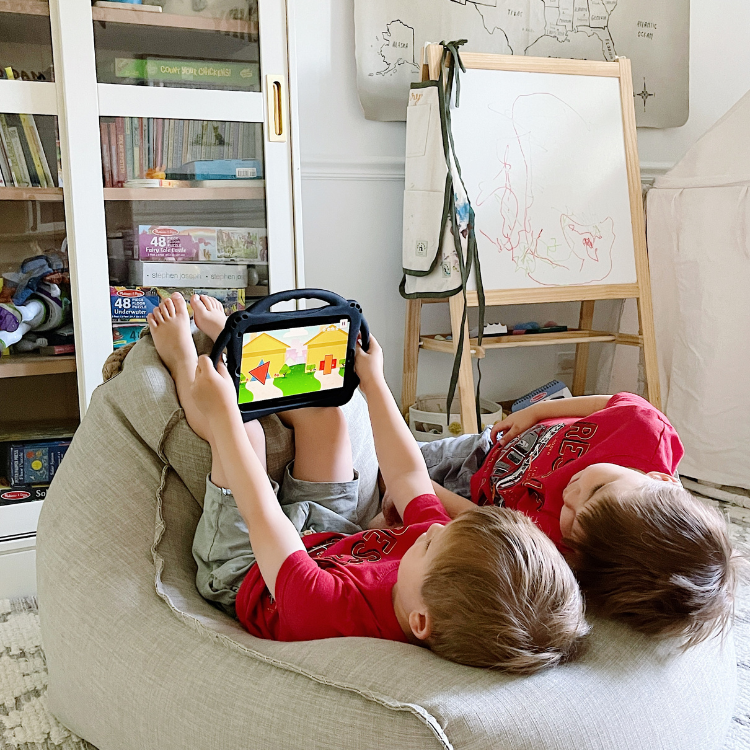 a pediatrician shares what she *really* thinks about LOs and screen time
As much as I tried, my life wasn't "falling into place." I kept anticipating a career that I had curated so carefully in my mind that I neglected to enjoy the journey that would eventually get me there. I spent my 30s meeting my future husband, getting married, mourning miscarriages, having babies, moving to the suburbs, and solidifying my family life. My career had taken a back seat, and as I approached 40, I began to wonder if it was time to give up on my career goals.
Achieving long-term goals requires perseverance. I may not have made big strides in my career when I was in my 20s and 30s, but I kept moving forward. Little by little, I kept at it. And now, my life is unfolding the way I had always wanted it to.
Life unfolds at its own pace, not by the timelines we have set in our minds. Success isn't defined by age, but by hard work, determination, and endurance. For some much-needed career motivation, below are six women who found career success later in life and didn't let motherhood deter them.
1. Nancy Pelosi
Nancy Pelosi, the current Speaker of the United States House of Representatives, was elected into Congress when she was 47 years old, and she was 67 years old when elected as Speaker of the House. Pelosi has five children and was a stay-at-home mom for many years. She waited until her children were grown before she delved fully and wholeheartedly into politics. Her patience and perseverance paid off in a big way. She is the first woman ever to lead a political party in Congress.
2. Viola Davis
Viola Davis is a Julliard trained actor and created a substantial body of work during her career, however, she hadn't truly made her mark in film and television until she was well into her 40s. At age 43, Davis landed a role opposite Meryl Streep in the film Doubt, and the industry really started to take notice. Davis received an Oscar nomination for Best Supporting Actress for the film, followed shortly by a Best Actress title for The Help. Davis became a mother in her 40s and subsequently became a household name at 51 years old thanks to her lead role in ABC's How to Get Away With Murder, which led her to become the first African-American actress to win an Emmy for Outstanding Lead Actress in a Drama Series. Davis most recently won her second Oscar for Best Supporting Actress for Fences, proving that she's just beginning to reach her prime in her 50s.
3. Cheryl Strayed
When Strayed was 26 years old and reeling from her mother's death and her recent divorce, she took on a 1,100-mile hike on Pacific Crest Trail. Her grueling and emotional experience turned into the bestselling book Wild, which was later made into a film produced by and starring Reese Witherspoon. But don't think it was that easy. In between teaching creative writing and caring for her two young children, Strayed spent nearly three years writing the book. Wild wasn't published until Strayed was 44 years old. Wild reached #1 on the New York Times Best Seller List (and held that spot for seven consecutive weeks) and was chosen as the first selection for Oprah's Book Club 2.0.
4. Sofia Vergara
Sofia Vergara was a divorced mother of one by the time she was 21 years old. While raising her son, Manolo, she bounced from modeling and acting jobs, never quite making her mark. Vergara was 37 years old when she landed the coveted role of Gloria Pritchett on ABC's Modern Family, solidifying her acting career and landing her on Hollywood's A-list. She is now one of the highest-paid actresses on television. She met her husband, fellow actor Joe Manganiello in her early 40s and got married at 43. Vergara proves that the older you get, the better life becomes.
5. Vera Wang
Vera Wang was a competitive figure skater, a journalist, and a fashion editor in her early career, but it wasn't until she was 40 years old that she flirted with the idea of becoming a fashion designer. At 40 (the same year her daughter was born), Wang made a career change and launched her now-iconic bridal line. This goes to show that the career path you choose in your 20s isn't always the one that will garner success and fulfillment later on in life.
6. Jenni Konner
Jenni Konner was in her 40s raising two kids when she co-wrote the hit HBO show Girls with Lena Dunham. She later co-founded the popular newsletter Lenny Letter and has gone on to write and executive produce a bevy of acclaimed projects.