I'm endlessly curious. As an Enneagram 5, it's in my nature.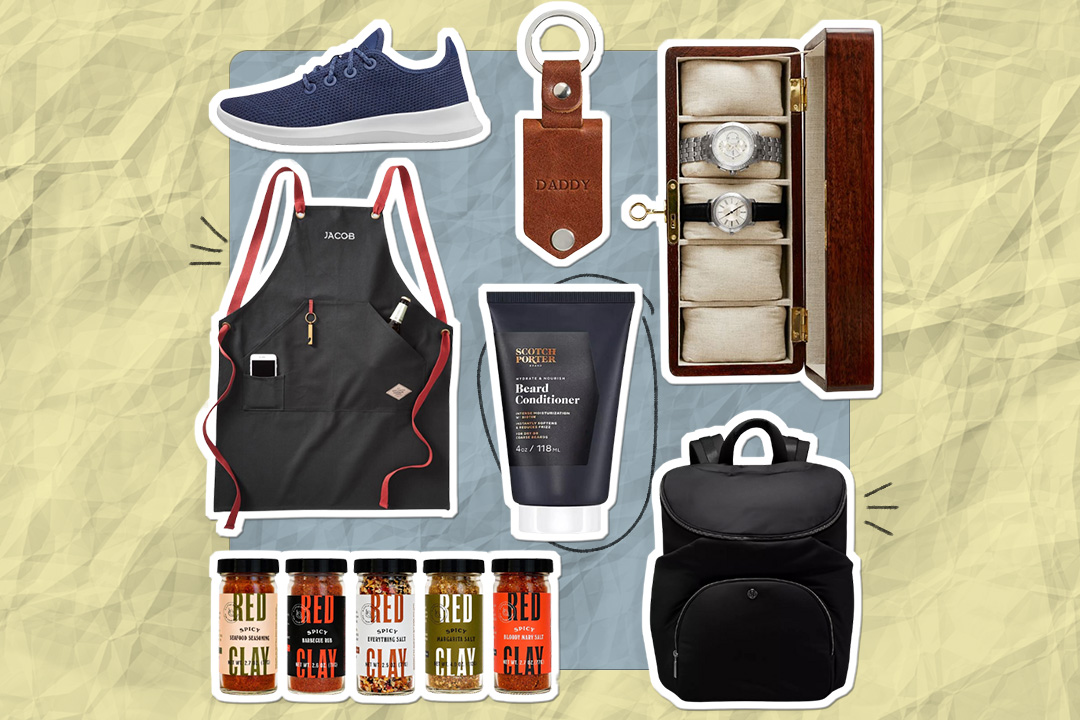 june 18 is coming up fast — have you started shopping yet? 😎
Of course, when I became a parent, this fascination took a new turn. I immediately wanted to consume everything I could find on being a parent, raising children, and what it would all be like. Yes, I know you can never actually know what it'll be like – there's no book or guide that will give you an exact path through motherhood. But it satisfies my soul to learn.
As I get further into motherhood, I find that my endless curiosity with the world and its people does me well. And what I'm finding by continually diving into other women's perspectives, experiences, and stories is that we can learn so much from those around us. In that spirit, I'm diving into a new series – one that explores the influences of another mother on my own parenting journey. I waxed poetic on the badassery of the great Shonda Rhimes and the realness of the amazing Chrissy Teigen, and today the series is taking a royal turn.
I'm sharing five motherhood lessons I learned from the future queen herself – Duchess of Cambridge, Kate Middleton.
1. Everybody experiences the same struggle
One of the greatest things about motherhood is that it's a unifier. Mothers across cultures and socio-economics status can often relate to each other due to this common, inexplicable bond. Of course, Kate has full-time help and close family to pitch in which likely eases her day-to-day struggles quite a bit, but that doesn't make her immune to the internal guilt and external pressures of motherhood.
Earlier this year, Kate was quoted in the Daily Mail saying, "'It's so hard. You get a lot of support with the baby as a mother particularly in the early days, but after the age of 1, it falls away." She hinted towards feeling isolated while caring for her three children, and that's something that every mother can empathize with.
We often like to compare our parenting journeys with friends, neighbors, celebrities, and people we see on the 'gram – I know I do. But in reality, being a parent is being a parent. And though many have more support than me and many have less support, the pressures and struggles of the job are largely the same. We have more in common with each other than we might assume.
2. Even princesses get pissed at their kids
A couple of years ago, there was a viral photo of Kate at her sister Pippa's wedding giving a stern talking-to to young Prince George. Though we know no details of what exactly happened, as parents, we can only assume that 3-year-old George was fooling around at exactly the wrong time.
Though it's unfortunate that Kate's scolding was caught on camera for the world to see (can you imagine that pressure?!), there was one good thing about it: mothers around the world breathed a sigh of relief and nodded in camaraderie with the Duchess.
Though I sometimes hear, "You're not alone!" from my friends when venting about the guilt that follows after I get upset with my kids, it's still a pretty isolating feeling. I judge myself for losing my patience and snapping, I lament on how much I might have "ruined" them, I kick myself over and over.
Something about Kate's public scolding made me feel that much more understood – and suddenly I really knew that I was not alone.
3. Mental health is important – for mom AND kids
The Duchess is a very vocal proponent for mental health, even starting an initiative with her husband and brother-in-law to combat the stigma around mental health. She strongly believes that being able to talk about mental health challenges can be life-changing – and in this case, she makes a point to lead by example.
Speaking at the launch of the Best Beginnings film series, a partner of her Heads Together initiative, Kate explained that many moms end up suffering in silence due to the fear and shame associated with admitting that they need help. "Some of this fear is about the pressure to be a perfect parent," she said. "Pretending we're all coping perfectly and loving every minute of it. It is right to talk about motherhood as a wonderful thing, but we also need to talk about its stresses and strains. It's okay not to find it easy, and asking for help should not be seen as a sign of weakness."
She added, "Our children need us to look after ourselves and get the support we need."
As someone who actively tries to fight the notion of perfection in motherhood, Kate's words are like fuel to my soul. It's true – our kids need us to be our best selves in order to take care of them, and if we are bottling up our feelings and emotions, it just won't happen. It's important to get real and be honest about motherhood and all of its peaks and pitfalls.
4. Motherhood is a privilege
When you're in the day-to-day, up to your neck in clutter and laundry with dinner yet to be made and children tracking mud all over the house, motherhood can sometimes feel like absolute hell. But as Kate reminds us, it's an incredible privilege to be a mom.
In the thick of it, it's hard to remember that our jobs are an immense and honorable responsibility. We, after all, are raising the future, and through our kids, we have the abilities to shape a kinder, more generous, more compassionate world. All of the policymakers and heads of state put together would still have much less impact than we do as mothers of the world's littlest citizens.
It sounds cliche, but even with all of the great, important work we do every day in our careers and communities, the most meaningful work we can do is right at home.
5. Motherhood is lonely
This is something I've been saying all along, and though it felt vulnerable to first admit, I'm glad I did. Because it's true. Motherhood can be incredibly isolating.
At the Best Beginnings launch, Kate said, "Nothing can really prepare you for the sheer, overwhelming experience of what it means to become a mother. It is full of complex emotions of joy, exhaustion, love, and worry, all mixed together. Your fundamental identity changes overnight. You just have to make it up, and do the very best you can to care for your family. For many mothers, myself included, this can at times lead to a lack of confidence and feelings of ignorance."
I feel this deep in my bones almost every day – worry, confusion, exhaustion, intense love, and overwhelming doubt.
What Kate implores of us, however, is to be brave, to reach out, to push through vulnerability, and search for connection. And in my own way – through words and blog posts and Instagram captions and random texts to fellow mothers – that's what I'll continue to do.