If you're a parent, you're likely familiar with the Nugget play couch that so many parents swear by for keeping kids entertained at home. After rising in popularity over the last few years, the Nugget has sold out multiple times, even with its $229 price tag. If you're not familiar with it, the Nugget is an "infinitely configurable play couch" that's made up of four foam pieces: a foldable base, foldable cushion, and two triangle pillows. It's covered in microsuede fabric that comes in a range of beautiful colors from pastels to neutrals to vibrant hues.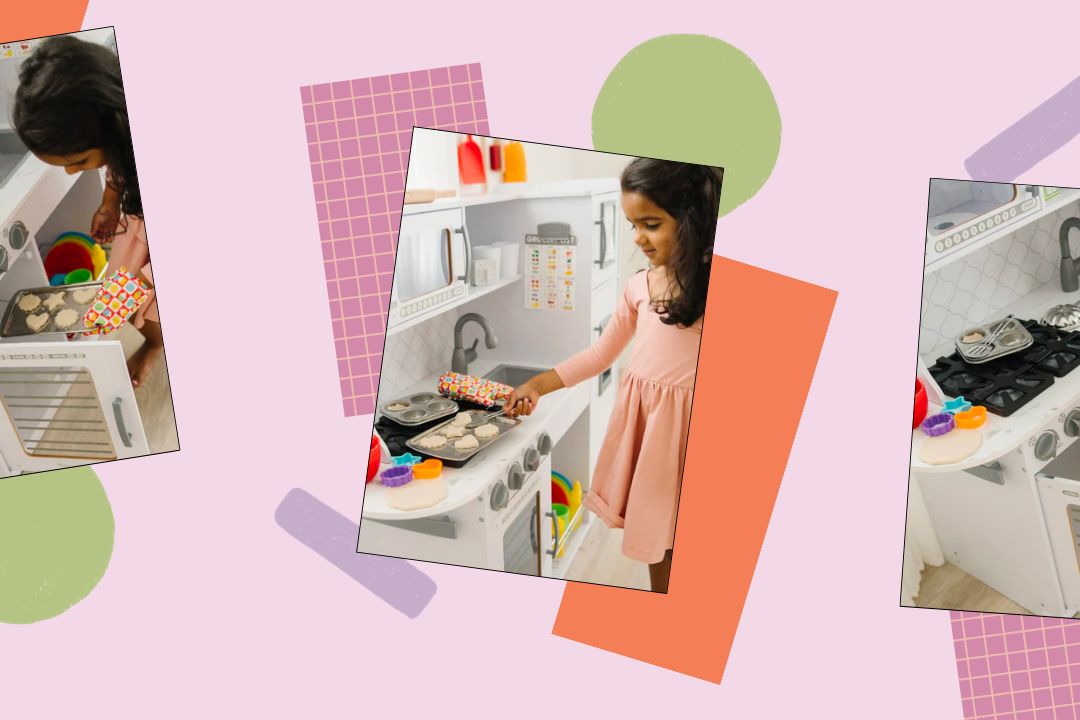 Maybe you have one, or maybe you've asked yourself, "Is the Nugget couch worth it?" For many parents, the answer is yes. But knowing it can be hard to get your hands on one, we've also tracked down similar options. Read on for an honest review of the Nugget Couch, plus shop 11 of the best Nugget couch alternatives.
The Nugget Play Couch: An Honest Review
With two kids who love to climb and jump on any and all furniture and surfaces, I was willing to look past the Nugget's price tag for the sake of my kids' safety and also my couch cushions' longevity. I'm a big fan of fewer, bigger gifts that will last (instead of getting tossed aside within a few days for holidays and birthdays). So the Nugget was the perfect Christmas gift in our household last year.
The Nugget held up to my expectations for quality in a $200+ item. Its microsuede fabric cover is easy to remove and to clean, and it is thick and durable—so kids can jump and play without fear of ripping it. The foam insert is substantial (actually much heavier than I expected), yet soft. My kids use it for everything from building forts and tents to cuddling up for movie night. We've also used it for sleeping when a little one makes their way into our room overnight.
Nugget
The original Nugget play couch comes in 15 gorgeous colors, plus a few special edition styles. Perfect for kids who love climbing and building forts or cuddling up with a book or for family movie night.
Shop the Best Nugget Play Couch Alternatives
Best Nugget Play Couch Dupes
Best Mini Play Couches
Best Budget-Friendly Play Couches
Walmart
At $88.99, this fold-out foam couch is a budget-friendly answer to the Nugget.
available in 7 colors
Amazon
We love this wallet-friendly option at jut $55.
available in 2 colors
Amazon
At $52.99, the Delta Cozee 2-in-1 Flip-Out Chair wins for most budget-friendly.
available in 9 colors
This article was originally published in 2021 and has been updated for timeliness.