Parenting doesn't come with a handbook. But it should. There are plenty of aspects to parenting that are confusing and overwhelming—especially without a support system; it can be challenging to know where to find the answers. Believe it or not, online parenting classes can help.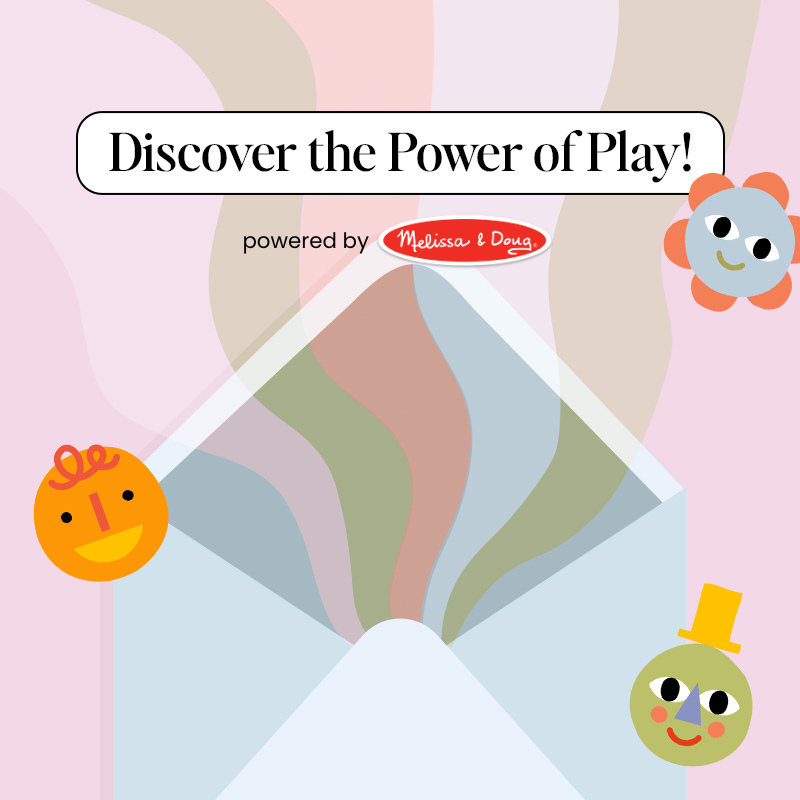 make the most out of every moment with your little one
I was in the dark as a new parent. And to help shed some light on it all, I attended a bunch of new mom groups in my area. It was in these sessions that I realized I wasn't alone in having no idea what I was doing. I was able to ask all of my questions without judgment, hear about other people's experiences, and also received recommendations for courses and resources that other new moms found helpful.
Before having a baby, there were a lot of things I assumed I'd just figure out on my own. Then, I actually had my baby and realized I didn't know anything. I was gifted a newborn sleep course, and it was one of the best gifts I received. I had no idea about the intricacies of getting my baby to sleep. And I didn't know about wake windows, sleepy cues, or calming techniques. The course was approachable, easy to follow, and truly enlightening. After taking the course, I felt like a pro mom.
Before having a baby, there were a lot of things I assumed I'd just figure out on my own. Then, I actually had my baby and realized I didn't know anything.
And next came introducing solids. I figured I'd give my baby some puree on a spoon, and she'd enjoy it. Nope, that's not really how it works (or at least not for my kid). And it was yet another topic that I had a lot to learn about.
The Best Online Parenting Classes You Can Take Right Now
Sure, our ancestors didn't have online parenting classes on breastfeeding, sleeping, or eating to turn to and they figured it out. But we do have support available at our fingertips, and there's no reason not to arm yourself with knowledge. There are tools to take some of the guesswork out of parenting. Take advantage and turn to those experts.
While you can search for free content online—and there is plenty of that—these courses expertly pull together all of the info you need and present it in a cohesive way that you can put into practice. Also, with many featuring videos, you can see the work in action.
So while there isn't a literal handbook on parenting, thankfully there are plenty of online parenting classes that can guide you through this wild journey. Read on to learn more about some of the best online parenting classes you can take right now.
The Sleep Wise team is composed of over 25 consultants who live and breathe baby sleep. Their highly trained team consists of speech-language pathologists, special education teachers, child development specialists, nurse practitioners specializing in pediatric sleep disorders, and more. Each package is tailored to the specific age of your child, aimed to target and help resolve their sleep issues.
While we'd love to say that breastfeeding is intuitive and will naturally come to you once baby arrives, that would be a lie. A lot of women struggle with breastfeeding and the complexities that come along with it. It is not as intuitive as many are lead to believe and i can be extremely helpful to meet with a lactation consultant if you are experiencing issues.
If meeting with a consultant (either in person or virtually) is difficult to fit into your schedule, a course on breastfeeding basics is a great place to start. Milkology offers five classes, each one priced under $30. The Ultimate Breastfeeding Class includes 90 minutes worth of videos that explain everything from latching and positioning to pumping and storing, and everything in between.
Sign up for this course and prepare to get messy. If you're interested in trying baby-led weaning with your baby, it can be hard to know where to start and how to do it safely. There are two courses to choose from: Infant Feeding (birth to 9+ months for new eaters) and Feeding Littles for Toddlers (10 months to 5 years to prevent or manage picky eating).
The infant course includes videos and PDFs that explain how to know when your baby is ready for solids. How to introduce them to food, and choking hazards to be aware of. If you've introduced food and have watched your baby gag, you know how stressful this can be. This course also features videos of babies eating and gagging to show what is normal. Which can be very reassuring as you navigate this somewhat anxiety-inducing time.
It's scary to think of emergencies and accidents that might happen with a baby. Knowledge and confidence are really important to be prepared if something does happen. This course by Shannon Tripp, a mom of four and pediatric ER nurse, will give you the confidence to know what to do. The course will help you recognize emergencies and know what steps to take. This includes how to react to choking, allergic reactions, seizures, burns, head injuries, and more.
For a one-stop-shop on all things baby and parenting, Tinyhood has you covered. Available classes cover breastfeeding, sleep, eating and nutrition, behavior, and potty training. Courses are taught by a variety of professionally certified experts and most courses cost between $15-$50. This is a great place to take an infant CPR and choking refresher, made up of videos and takeaways to save and reference in the future.
If you find yourself losing your cool around kids more than you'd like to (especially now with more together time than ever before), this course might have the answers you've been looking for. Positive Parenting Solutions is an online, self-paced course made up of videos, workbooks, and a mobile app that will teach you techniques to deal with high-stress tantrums and fights. The course claims you will see results in just a few days. If you're feeling more on edge than normal, now is a great time to give this course a try.