Never did I ever think treating myself would mean shutting the pantry door to eat a cookie in peace without having to share with one of my kids, but here I am. In all seriousness, though, I wholeheartedly believe in the power of the little things to bring us joy on a daily basis especially when, as moms, we so often put ourselves last.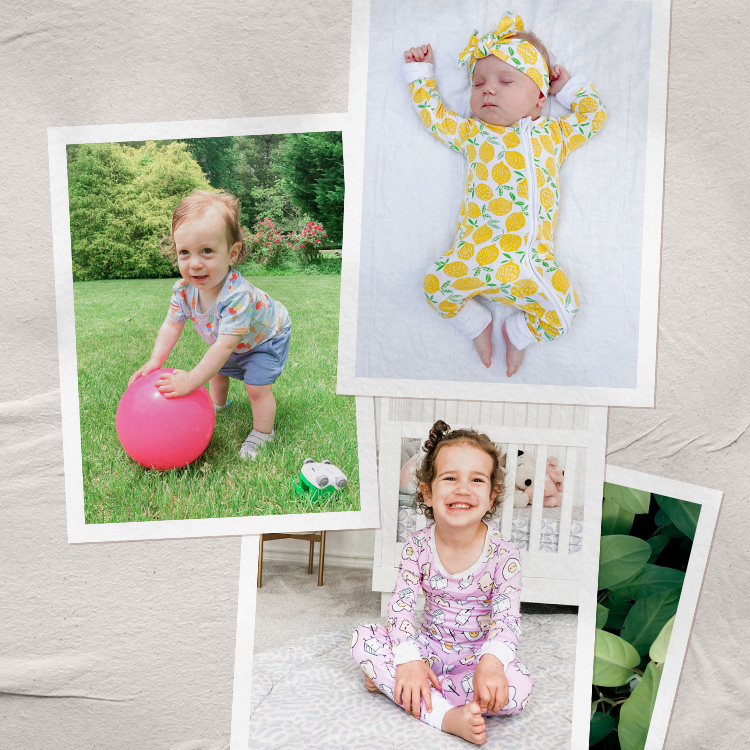 it's more than just their cute PJs... get ready to add to cart! 😍
And yes, nowadays treating ourselves may look a little (a lot?) different than it did pre-kids, but that's OK. Not every day is going to be bubble baths and massages. Some days it's cozy socks and a big ole glass of wine. Either way, our editors are sharing our favorite products to treat ourselves with these days. Read on to check them out.
Proven
I am a firm believer in the power of taking care of your skin with the right products. Proven's custom-crafted skincare system is made just for me and my skin concerns, based on a quick skincare quiz. After using it for only a month, I already saw a new, healthy glow and improvements in my hyperpigmentation (thanks, teenage acne). This is a treat that I don't even feel guilty about because I know I'm doing myself and my skin a favor in the long-term by investing in it now.
Use code EVERYMOM10 for 10% off a PROVEN Personalized Skincare Set—plus, receive a free gift!
Vanity Planet
I just received this as an early holiday gift, and let me tell you, it is the ultimate self-care luxury item. Not only does this little gadget make my skin amazingly glowy and hydrated in just 15 minutes, but it also does wonders to help me feel calm and relaxed at the end of a long day. I love that you can use it both as a facial steamer or add essential oils for an additional humidifier/diffuser effect. Major spa vibes but in the comfort of your own bathroom—what could be better than that these days?!
Sephora
I've never been one to regularly get my nails done. But I do appreciate having nicely shaped and manicured nails, even if they're plain or with clear polish. This nail kit is perfect for that. Every other week or so, I take some time and just get my nails together. It's a little effort, but high reward self-care practice that always makes me feel better when it's done.
Briogeo
Hot showers are my ultimate form of self-care these days. I love this hair mask because it can easily be applied during my shower and is fairly quick (5-10 minutes). On days where I don't have a lot of time to myself, I can add five minutes to my shower and come out with soft and repaired hair. Or for days where I have more time on my hands, I can extend it to a 30 minute treatment for a more intense version. I am certainly not keeping up with regular salon appointments (toddler + pandemic life), so this is a great at-home option.
Joon X Moon
Baths have been my go-to for relaxation, but what really helps me feel luxurious is a special bubble bath that I always keep out of reach from my children. This champagne bath fizz makes me feel super special every time I am able to take an hour in the tub with a good book. Add in my favorite scented candle in the background, and I am a new woman after I get out.
Etsy | sweet water decor
Yes, I know candles are so basic there's even an Oprah meme about them as gifts for 30-something women. I was gifted a Sweet Water Decor candle, burned it completely down this fall, and treated myself to this new festive scent for the holidays. I love how lighting a candle while my kids are at school cozies up my little work-from-home corner of our dining room.
Sabon
This is made with dead sea salt, and it will exfoliate your skin to baby-smooth status. I love it because the smell is warm and inviting, and the oil used in the scrub leaves your skin so soft and smooth. When I'm feeling especially wiped, it's a good reset for me. And it only takes the time you would use to be showering anyway, so it doesn't feel like, "Oh I don't have time for that."
Etsy | Pink MahogHany
Treating myself in this season of my life boils down to having a full night of beauty sleep. I'm a much happier, more productive person after I've had a solid eight hours. But between the to-do lists and the endless draw of social media on my phone (am I alone here?), I often have a hard time quieting my mind. Fragrance sprays have been my secret weapon to relaxing at night. The aromatherapy works wonders, with fresh scents like clean laundry or lavender, and I know that my peaceful dreamland is just a mere spritz away.