As a parent, you can find yourself counting the hours of potential sleep until your child wakes up in the morning or the cups of coffee you will need to function. But as a mom with disabilities, it seems like there's a complicated formula of medication, rest, and luck that will decide how productive I will be the next day.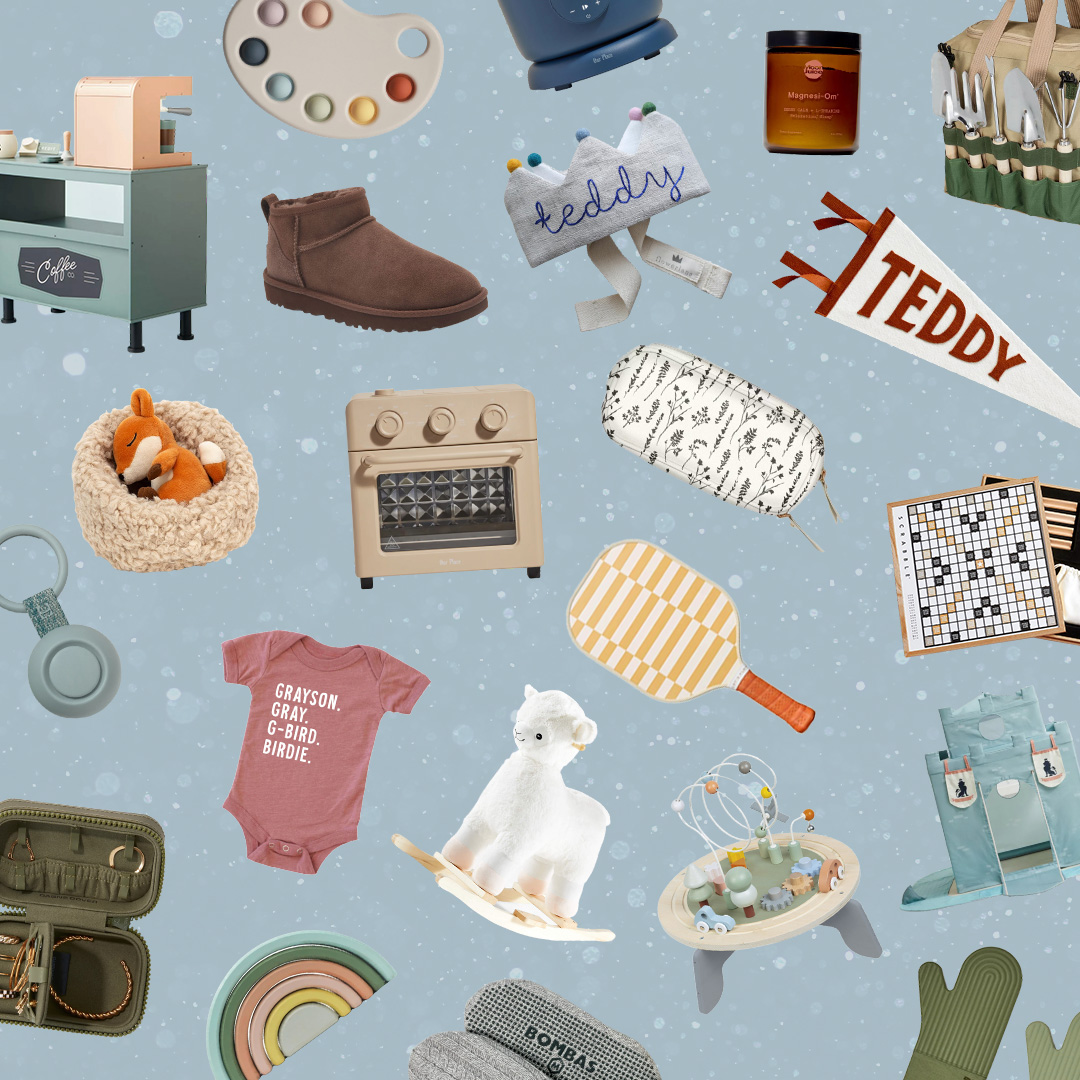 everything you need to ace holiday gifting this year 🎁
In elementary school, I had to cope with terrible migraines and chronic pain, and it seemed like that was just the tip of the iceberg. I was soon diagnosed with Irritable Bowel Disease, Endometriosis, and more—all before I was 30. I've been in and out of hospitals since I was a child and, due to a lack of medical history because I was adopted, have undergone my fair share of procedures and tests. By the time I had my second child, I knew I would never fulfill my dream of having three children due to how my multiple disabilities affected me. As a stay-at-home-mom, I barely had enough energy to take care of my two wild boys and our household.
Now that my sons are 5 and 3, their energy levels rival the Energizer bunny. And I find myself struggling to keep up. As a mom with disabilities, it can often feel isolating, especially when a lot of content written about disabilities or special needs is for parents with children who have disabilities, rather than the reverse.
And as a mom with disabilities it can often feel isolating, especially when a lot of content written about is for parents with children who have disabilities, rather than the reverse.
Here are three struggles I experience while parenting with a disability, plus how I cope day-to-day with these challenges. 
1. Missing Out on Mom Groups
Before the pandemic hit, my boys and I looked forward to everything from warm outings on the playground with friends from our local mom group to music classes at the local dance and arts studio. Having children a little over a year apart was already a struggle during outings when the baby needed to be breastfed and my oldest wanted to pull toys away from another child. But when I factored in my disability and physical flare ups, it added a whole other layer of complications.
I found myself feeling like I was in high school all over again, where my friends avoided inviting me to events because they knew the risk of me canceling was high.
During one past summer day out with a group of moms, one said, "I wish there were Women of Color in our mom group." 
"Well, I'm here," I said with a smile as our kids played perfectly on the playground.
"Yeah… but, you barely show up," she said.
As you can imagine, my smile quickly disappeared during this convo as I slowly found myself fading into the background as the other moms continued to chat. I felt like I was doomed to be stuck without any mom friends for the rest of my life.
I've successfully worked to make connections (despite having to cancel on outings) by being active in online mom groups on Facebook with moms who understand some of my limitations. Utilizing Zoom meet-ups with close friends, texting, or doing a FaceTime call here and there has done wonders for my social life and helped me gain a close mom community.
Before the pandemic, it helped that my children were placed in daycare a few days a week so they were able to have that valuable interaction they needed with other kids. Another great option is to have your partner or spouse go with you to meet-ups on days you both have free. You can also send your spouse to group meetups as long as you give a heads-up to the group.
2. Keeping Up with Chores
There are days when I see that the dishes are piling up, or walk into the bathroom and see that the floor needs to be scrubbed. I used to spiral into negative thoughts, feeling guilty for not doing my part of the chores. But after a lot of self work in therapy, I have come to give myself a lot more grace.
How I combat feeling guilty about not "doing enough" is by remembering that I am doing my best. It also helps that there are so many tools out there that can make things a little easier on me. Buying a robot vacuum like a Roomba or using a Swiffer can be great cleaning options when lugging a heavy vacuum can be too difficult. To ease back pain and address mobility issues, there are also brushes that extend to reach nooks and crannies. If budget allows, a mother's helper or cleaning service can be a welcomed investment.  
Amazon
This scrubber can reach every part of your bathtub and shower. I love that it is rechargeable and that the spinning heads do a great job at getting rid of grime.
Amazon
Robot vacuums are a must in my household because they pick up dirt well—with limited effort on my part. I've had mine for over two years and its been one of the best investments I've made.
3. 
Homemade Meals
I get it, most parents aim to make nutritious homemade meals for their children. But most parents also know cooking organic three course meals every day is just not always in the game plan. And if you have any disabilities, the reality is that cooking three square meals a day—plus preparing snacks—is often an impossible task.
…If you have any disabilities, the reality is that cooking three square meals a day—plus preparing snacks—is often an impossible task.
The way that I combat this is by strategically grocery shopping for easy meals that require the least amount of time to prepare, especially if it requires standing over a hot stove. Utilizing healthy oven options like veggie dinosaurs from Aldi that come in spinach, sweet potato, and broccoli, make mealtime a little easier. You can also look up recipes for yummy meals with canned ingredients when meal prepping. Remember that making bulk meals on weekends when a partner or aide can help can make things easier, too. Freeze the leftovers and pop them in a crockpot for dinner. 
And, now that I mentioned it, crockpot meals are great for simply popping a few ingredients in and setting it aside to cook without needing to fry, stir, strain, etc. while standing on your feet. You can also bring a chair into the kitchen to sit down on when you are feeling extra drained or in pain. Remember that making alterations to make life a little easier does not make you lazy or less than, it simply means that you are working with your current health level to make sure you are taking care of yourself to be your best for your family.