When I was first diagnosed with anxiety and depression, I worried about how I would deal with my mental health after having kids. As many of us who struggle with depression and/or anxiety know, parenting can be particularly challenging through the highs and lows of our illness. Whether it has to do with meal prepping or managing our household, we can find ourselves in a rut where the laundry is piling up or we forget to pack our child's favorite snack for lunch.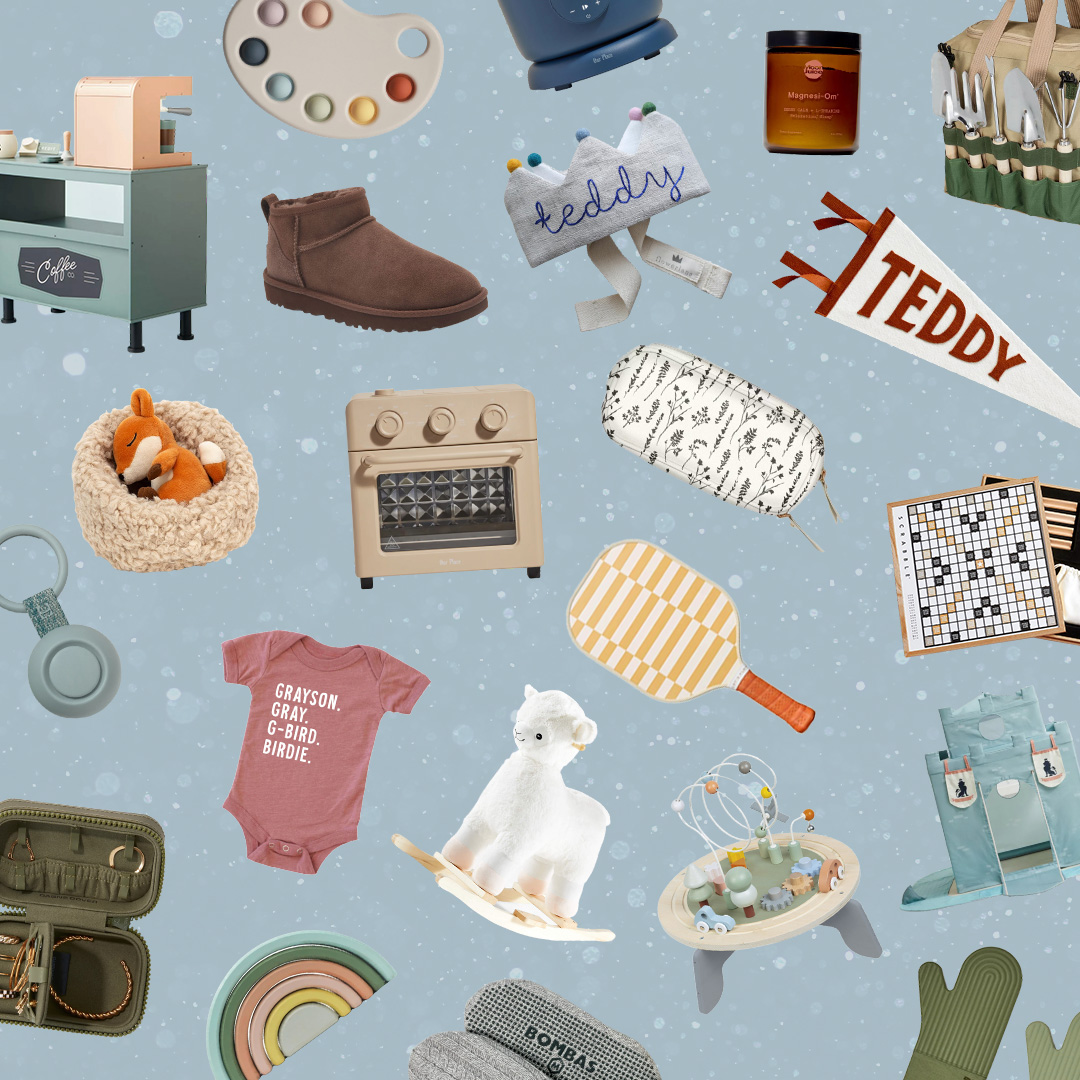 everything you need to ace holiday gifting this year 🎁
While managing a mental health issue can seem like a full-time job, it is important to use both problem-based coping mechanisms and emotion-based coping. Problem-based coping tends to focus on more practical methods, such as leaving a stressful environment, while emotion-based coping focuses more on letting yourself feel what you need to in a healthy way like listening to sad music. Using both in your daily routine will help you have more coping tools to access until they become habitual.
While some methods may give you instant relief and others only give a fraction of relief, it is important to become familiar with different types of coping. Developing multiple coping skills can make it easier to utilize when you are struggling during a particularly stressful time. Here are a few of my favorite small ways that can make your parenting easier in your day-to-day life.
1. Use Ear Plugs for Sensory Overload
Whether you struggle with depression or anxiety, irritability can be a prominent symptom. I've found that with things like sensory overload from my children screeching like pterodactyls. Be proactive—try noise-reducing earplugs that filter sound so it is less overwhelming and makes it easier for the kids to play games or endless rounds of tag inside the house.
2. Find a Cleaning Routine that Works for All Your Energy Levels
As moms, we often shoulder the burden of the labor and planning that goes into taking care of our children, which often heavily correlates with managing the household chores. I've found that when my house is a mess, I inevitably find myself more irritated and a much less patient parent to my two boys.
I found a method that emphasizes the importance of a daily routine that can be adjusted based on what works for you: the Fly-Lady Cleaning Method. While this cleaning method is no cure for depression or anxiety, it uses problem-based coping to help me manage something that triggers my anxiety. There are videos, emails, and a plethora of resources on her website that break everything down, but put simply, Fly Lady suggests starting simple three-step routines for mornings and then evenings. It can be as simple as wipe the sink, put on day clothes and put away pajamas, and brush your teeth. The idea is that once you get comfortable with the short routine, you can build upon it until your days and evenings are a breeze. For me, this cleaning routine makes me feel accomplished, even on low-energy days when I need to go back to the basics.
3. Have Daily Family Quiet Time
At my therapist's suggestion, I started implementing a quiet hour during the afternoons when my children and I can wind down, read, or even take a nap if we want. I always make sure they have a quick snack before noon, and then they have the option to relax in my room, snuggled up in bed with me or in their own rooms. Allowing us this space just to be with one another or to even enjoy some solitude in our separate bedrooms helps me feel ready to take on the rest of the day because I had a chance to settle down and relax.
4. Make Meal Planning Simple
Coming from a family that makes meals a huge affair practically every day, I always felt pressure to do the same for my child. I found myself expending all this energy on meals my children didn't even enjoy, and it did nothing but add stress to my life. It may have taken five years, but I've finally realized the merit of meal planning simple weekly meals that work for my family. The key is putting emphasis on simplicity during the school week, whether it is by using a meal service or steaming a bag of veggies and adding a quick carb and protein. When I feel up to something more challenging and have a little more time on the weekend, I whip out my "Real Easy Weekdays" menu by Kids Eat in Color or try a new Colombian recipe I've been eyeing.
Most importantly, I've embraced that healthy and yummy meals for my family don't need to be a whole affair. I also love that the routine makes it easy for me and my husband to switch cooking days when needed and allows plenty of engagement for my 4- and 5-year-olds who love to help in the kitchen. Having meals as one less thing to worry about makes day-to-day parenting so much easier and frees up time so I can hang out with my children or help with homework when needed.
5. Shut Off Electronics for at Least an Hour a Day (and Even Pick up a Childhood Hobby)
While I love playing with my rambunctious children, I also love spending time with them doing simple activities like puzzles, coloring, or even building LEGOs together. This time together gives us a chance to wind down from technology and focus on our hobby and our relationship without feeling pressured to put a filter on everything.