My husband and I have spent the last 10 years seeing the world (we've both each been to well over 50 countries). And while we fully expected to travel once we had kids, we never really appreciated how much more expensive travel would become, and just how under-informed we were about the best ways to stretch our travel dollars with an extra person joining us.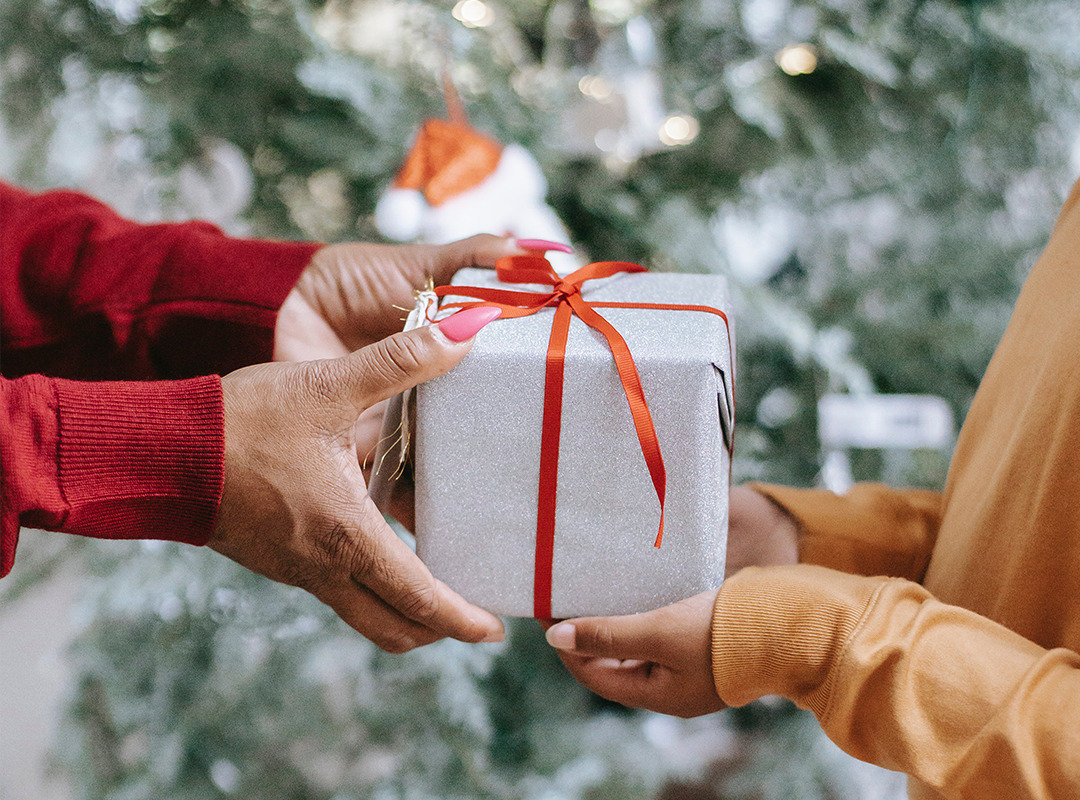 this makes gift buying so easy—trust us! 🎁
While we're starting to plan out summer travel, we knew that we wanted to get the best value for the dollars we were spending. To figure out how to do this, I looked to some of the best travel experts I know (or follow) to get their top money-saving travel tips.
1. Be patient as you search for flight deals
Holly Johnson, of Club Thrifty, has mastered making family travel affordable. Not only does she expertly strategize how to use credit card points, but she also knows how to find the best flight deals. Her advice? Patience when you're searching and then book immediately.
"Since I typically buy four plane tickets at a time, I keep my eye out for airfare sales so I can book when I find a deal I like. For our summer trip to Scotland and England in July, I started keeping my eye out for sales at the end of 2018. After a few weeks of searching, I found round-trip flights on Finnair for a little over $400 per person round-trip. Obviously, I booked those right away, and I'm glad I did since prices were significantly higher the next day."
Her favorite websites to search for deals are Google flights, TheFlightDeal.com, and SecretFlying.com.
2. Travel in the off-season
Traveling when and where everyone else is traveling is often a recipe for an expensive trip. Denaye Barahona of Simple Families recommends traveling in the off-season to save money. Not only does she travel in the off-season, but she has also completely changed her mindset about visiting a place where the weather is less than ideal.
"We've taken our kids to Costa Rica in the rainy season and have been entranced by the most amazing double rainbows as a result. We've taken them to Norway in the middle of the winter where we all indulged in a mile-long toboggan ride in a real-life winter wonderland. There's really no such thing as bad weather, only bad clothes. Come prepared with the right gear and you will see a destination in a whole new (and less expensive) way."
3. Resorts where kids eat free (and use points if you can)
My friend — who wins the best uncle award — recently took his niece and nephew on a vacation. He is an ultimate travel hacker, and so naturally, he found the best deal for their trip. He booked them at a resort where kids 5 and under eat free. After a quick Google search, I found a number of resorts that offer kids eat free deal, some even offering that deal for children up to age 12.
And, bonus tip: to make it even more economical, he found a hotel that provided a great value for a reasonable number of points. He stayed at the Andaz in Costa Rica, because not only do kids eat free but the points needed to redeem free nights was really reasonable, which helped him stretch his points into a free trip.
TRENDING: The Everymom's Guide to Traveling With a Toddler
4. Pack lightly
Checked baggage fees can eat into your trip budget before you even take off. If you're planning to fly, a minimalist approach to packing might save you some cash and your sanity.
I didn't immediately embrace this idea, but the thought of navigating airports and public transportation with a lot of stuff sounded exhausting. After a lot of late night Googling, I found this post as inspiration. We now almost exclusively carry-on when we travel, even in the winter when everything we're packing is considerably bulkier. And though you can usually gate check a stroller and a car seat for free, we've found that traveling without a car seat (and sometimes even without a stroller) can be much easier.
5. Ask for an extra seat
This last tip is specifically for toddlers and babies. While I was fully on board with the lap-child idea before we had a baby, now that he's getting older and more mobile, I've been tempted to buy him his own seat on longer flights. That would obviously be a real bummer for our budget.
But, after watching videos from The Bucket List Family — my favorite traveling family — I learned that they ask gate agents if there are any extra seats open. If so, they'll often be able to be moved to a row with an extra seat and get a little more space for free. If you're on the fence about buying that extra seat, but you really don't want to spend the money, you might want to try this on your next flight.
Tell us about your best travel hacks!