It's no secret that bedrooms, kitchens, and living spaces are the Holy Trinity of exciting home renovation projects. They're where you spend the majority of your time, so it only makes sense to give them your all in terms of bringing your Pinterest vision boards to life. But because of this, it's easy to put smaller spaces like laundry rooms or offices on the back burner when it comes to giving them a revamp. But there's one space in particular that really doesn't get the attention it deserves: the powder room. Yes, the tiny closet-esque space that happens to have a sink and toilet deserves love too!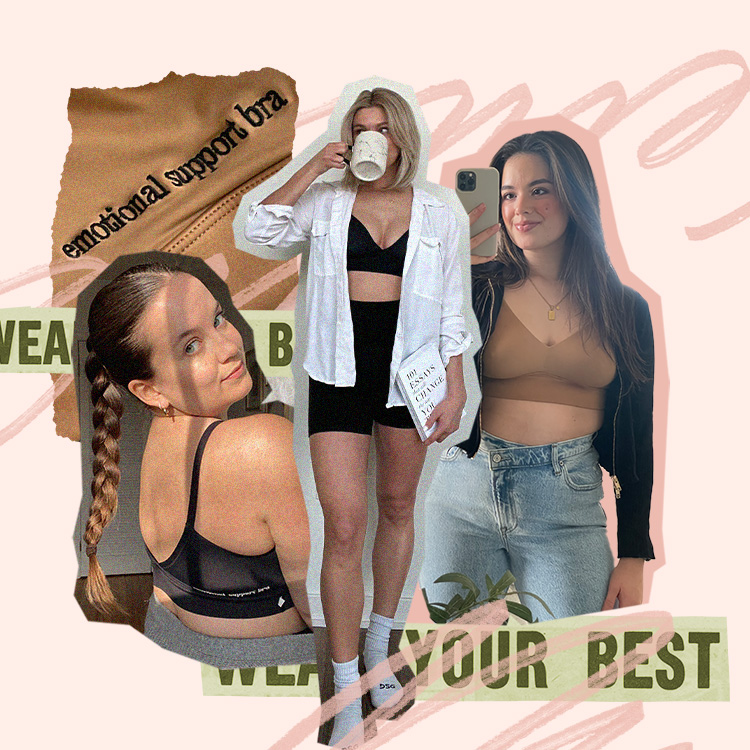 As a very small space primarily kept for guests, knowing exactly which direction you want to take with a redesign can be a little daunting. Am I doing too much in such a confined area, or is it too plain-looking? Should I match the aesthetic of the rest of the house or go rogue and try something new? While totally understandable, these little worries shouldn't stand in the way of getting started. So to help get the ball rolling, we've rounded up some 10/10 powder rooms (with tips on how to shop the looks yourself, of course) that'll get you excited to tackle this small-yet-mighty project.
Modern Farmhouse
If you're looking to create a space that's the perfect balance of modern/sophisticated and warm/home-y, a modern farmhouse moment might be right up your alley. Sleek black-and-white interiors with wooden and wicker detailing is truly a made made in heaven.
Get the Look:
Rustic Glam
This adorable aesthetic gives off the vibe of a villa in Napa Valley or Tuscany—ideal if an airy, earthy look is what you're going for. It's inviting for guests while also remaining very simple and chic.
Get the Look:
Classic & Minimalist
You truly can't go wrong with this clean and timeless look. One perk of keeping the space plain and simple is that you can really take your decor in any direction and have the freedom to easily switch things up year-round.
Get the Look:
Vintage & Cozy
Don't worry, you can totally still capture a vintage vibe without having to sift through antique stores for hours on end. Using a combo of vintage-feeling pieces (like the wallpaper and dried flowers in this powder room) along with more modern touches creates a uniquely cozy feel.
Get the Look:
Coastal Chic
The coastal grandma aesthetic was not just a 2022 fashion blip—it's a look that will absolutely never go out of style. Go ahead and transform your powder room into something you'd find in a gorgeous New England beach house.
Get the Look:
Colorful & Fun
An awesome and underrated perk of getting to revamp a small, enclosed space is having the freedom to step outside your comfort zone and try something funky. Choosing a bright wallpaper and statement decor pieces will bring the room to life and add a pop of color to your home.
Get the Look:
Traditional & Cozy
If you're gravitating toward a more traditional vibe but still want to add some creative elements, utilizing pieces like a statement mirror or simple printed wallpaper will definitely kick it up a notch.
Get the Look:
Boho & Beachy
If a coastal aesthetic piques your interest but you want something a little more modern and eclectic, boho decor pieces paired with a clean, wood-accented interior is the perfect solution. Doesn't this look right out of a little house in Venice Beach?
Get the Look: