The positive pregnancy test hits differently after miscarriage or infant loss. Floods of emotion take over. You remember the excitement and wonder you felt last time and how it didn't end as planned. Worry and concern take over. What does this pregnancy have in store?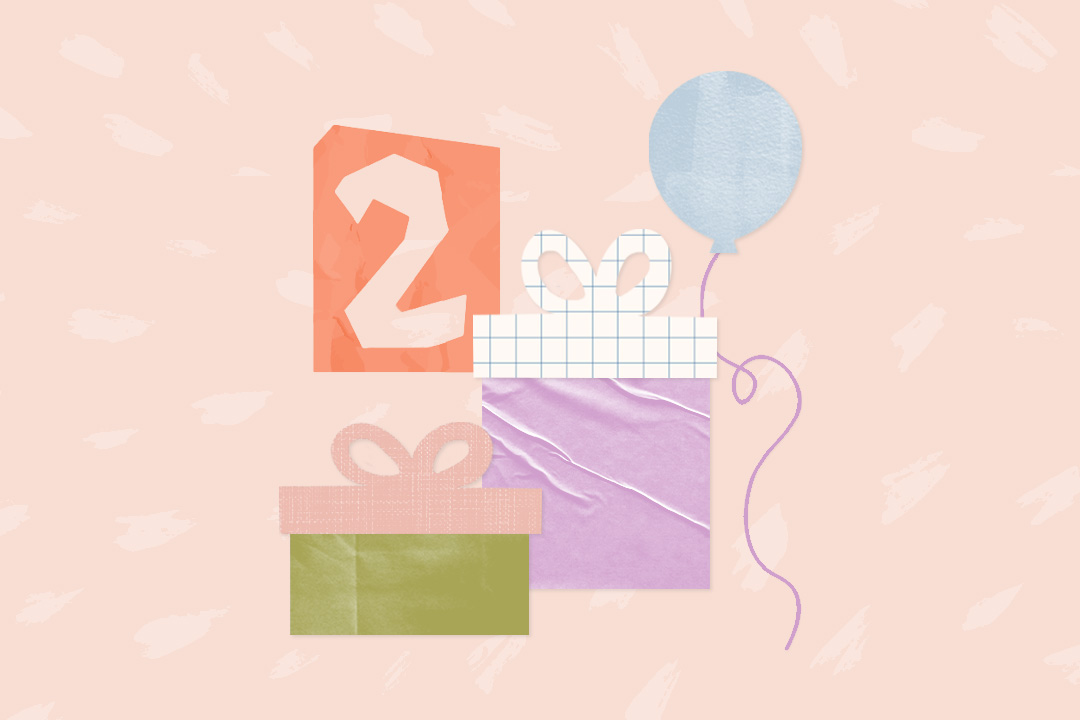 a LO in your life will love these! 🎁
Becoming pregnant after a miscarriage or infant loss can be a mix of emotions and those who've experienced it are not alone. According to the Mayo Clinic, 10-20% of known pregnancies will end in miscarriage, which is a pregnancy loss before 20 weeks. About 1 in 100 pregnancies will be affected by infant loss or stillbirth, pregnancy loss after 20 weeks. Although common, it doesn't make the experience any less traumatic. Here are some ways to have a low(er)-stress pregnancy after loss.
How To Have a Low-Stress Pregnancy After Miscarriage or Infant Loss
Acknowledge Your Grief
Processing your emotions is an important step toward healing from your miscarriage or infant loss.
Grief is not linear. It doesn't feel the same for everyone: process your grief in a way that is true to you. Some parents may have an easier time moving through their loss. For others, it is hard to imagine getting through the pain of a miscarriage or infant loss. It is not something to take lightly or "just get over". But do know that you will move through it. It is important to be true to yourself and honor your loss how you feel is necessary.
Some ways to honor your pregnancy or infant loss:
Have a service, play music, and say a few words. The act of physically acknowledging your loss, whether by yourself, with a partner, family, or friends, can help let your grief flow and set it free.
If you have their ashes, spread some into the world in a sentimental place and feel the release of letting go.
Make a baby time capsule of the items you had for them and any keepsakes you wish to save.
Have Proper Supports in Place
After a loss, being pregnant again can feel strange. Questions from strangers, family, and friends can be unintentionally hurtful. Finding a community of people who've been through a similar experience can help, as well as a having supportive care team, including:
A Healthcare Provider Sensitive to Your Needs
Having a healthcare provider, whether a doctor or midwife, who understands your history and is sensitive to your needs will help. There is a possibility that you may have more questions, or require more checkups to keep your concerns at ease. Find a practitioner who can honor where you are and help make you feel comfortable and confident throughout your pregnancy.
A Counselor Specializing in Loss
Connecting with a counselor who specializes in women's health, parenting, and loss can also be a major benefit. It can be very helpful to discuss your concerns with a trained professional who is outside your family or friend circle. This person can offer a new perspective.
A counselor can listen to your story, fears, and heartache. They will be able to provide helpful suggestions, or just sit and listen. A trained counselor or therapist can also provide tools to help you throughout your pregnancy. Some techniques a therapist may provide are guided meditation, eye movement desensitization and reprocessing (EMDR), and emotional freedom technique (EFT). These can help move stored trauma and regulate your nervous system.
Regulate Your Nervous System and Release Stored Trauma
Our bodies are masterpieces of nature that can perform the most complex tasks. They are both very resilient and sensitive. We store trauma within our cells, bones, muscles, and organs in ways that are still not known. Trauma from a miscarriage or infant loss, can be stored within our body and manifest in chronic pain, changes in mental health, and more.
The good news is that you are in control of your body and can take positive steps to liberate yourself from the trauma that your body is holding. Therapies and movements that provide a mind-body connection help to release stored trauma. Some therapies to help release stored trauma are:
EMDR is a psychotherapy that helps people overcome trauma and emotional distress caused by a traumatic life event. EMDR therapy is well-researched, used by millions of therapists worldwide, and helps people move through their emotional pain and heal their mental health.
This therapy allows your nervous system to communicate with your body through a light touch facilitated by a chiropractor. This light touch, along your spinal cord, allows your brain to connect with your body. In turn, this helps your body to communicate with your nervous system and release stored trauma and emotions on a subconscious level.
You can apply and practice this therapy on yourself. It is referred to as tapping and helps to relieve stress and anxiety. Tapping brings a sense of calm by acknowledging what is bothering you, assessing how much it is bothering you, creating a statement about the issue, and ending it with a vow of self-acceptance. You then tap on trigger points, similarly used in acupressure/acupuncture.
Connect With Yourself and Your Baby
Slow down and take this opportunity to connect with yourself and the new life being created inside of you. Here are some simple ways to connect with yourself and your baby:
Get out into nature
Surrounding yourself with nature can help you feel more connected to yourself. When you are outside, in the fresh air, there are fewer distractions to things you feel you should be doing. If your home or work environment is too much, you can detach from the stresses and relax into the beauty of nature. If you don't already have a favorite nature spot, take a short walk through a forest trail or a park to explore nature.
Try pregnancy meditation
Meditation during pregnancy can take many forms. You can sit silently, on your own, or in a group, and let your mind float free of thoughts or worry. If this seems challenging, a guided meditation may be a better idea. Specifically, you can do a guided meditation to help connect with your baby in the womb. Meditation has been used for thousands of years and is proven to help calm the mind, alleviate stress and anxiety, and have long-term health benefits.
There are many benefits of keeping in contact with acquaintances, friends, and family on social media, but it can also cause stress when you have been through the loss of a baby. Seeing photos of new babies or pregnancy announcements might be triggering. If you find that scrolling your feeds isn't providing comfort it may be time to take a little break. Disconnect yourself from social media and immerse yourself into the here and now of your pregnancy.
---
After a miscarriage or infant loss, it can take time to heal your heartbreak. Your emotions may be full of highs and lows when you find out you are pregnant again. Be gentle with yourself, and be proactive through your grief journey. Although it may be tough, emotionally and physically, try to remember you have all the necessary tools to handle this pregnancy and birth a thriving baby.