When you finally get past the excitement and awe of your positive pregnancy test, the overwhelm sets in. Even if you have lived a fairly healthy lifestyle before, there are inevitably changes you'll have to make during pregnancy — and some of that might include your skincare.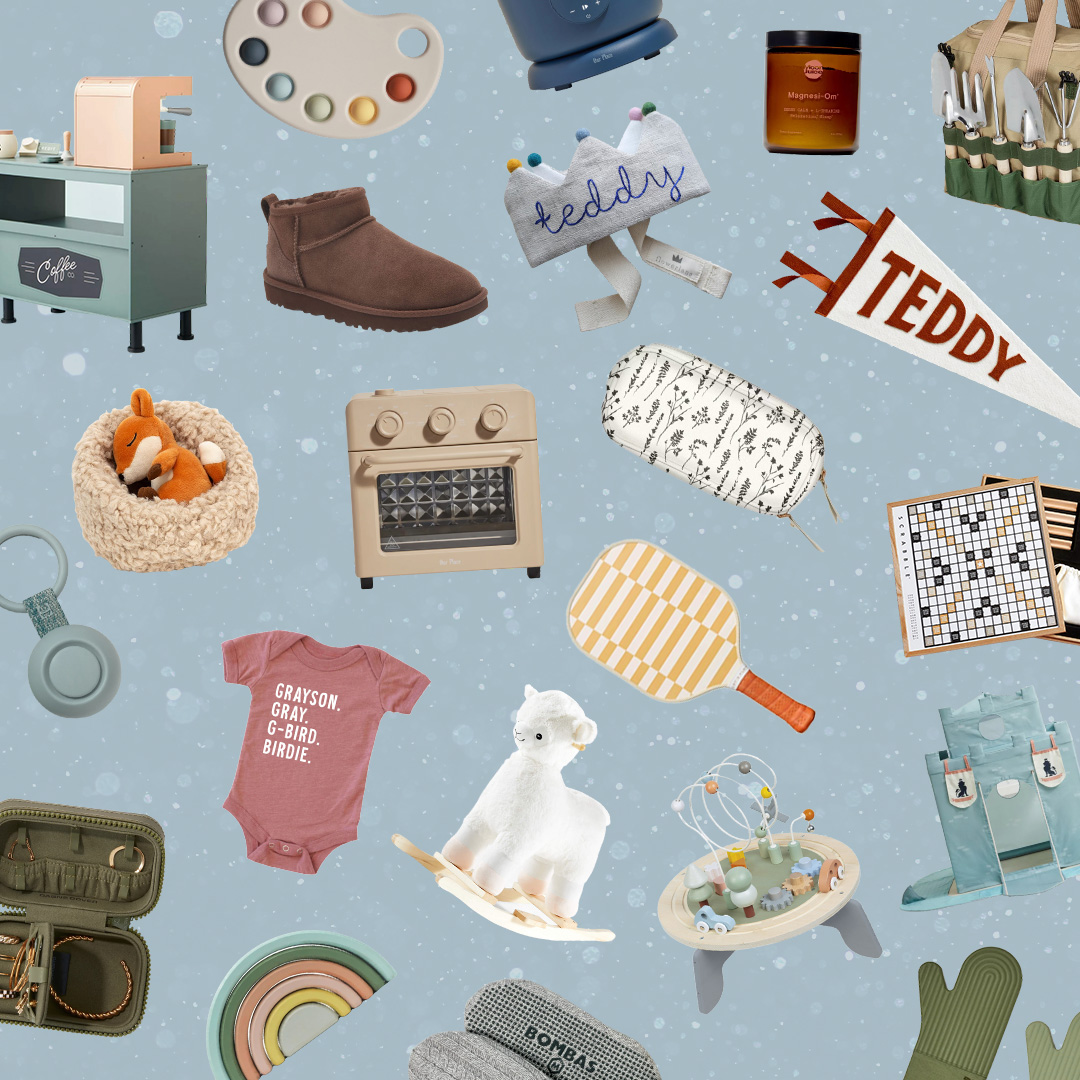 everything you need to ace holiday gifting this year 🎁
We talked to OB/GYN Dr. John Thoppil, the president-elect of the Texas Association of Obstetricians and Gynecologists and an Assistant Professor at Texas A&M University's College of Medicine, to get the details on what is safe and what is not when it comes to skincare when you are pregnant or nursing.
Which common skincare ingredients should be avoided when pregnant or nursing?
Because of the nature of studying developing babies, there is not much clear-cut research available regarding the effects of certain ingredients on specific aspects of development. So, doctors tend to err on the side of caution when it comes to overall pregnancy recommendations – this might lead to some difference of opinion when you speak to more than one doctor (just like how one doctor might be okay with a bite or two of sushi while another suggests abstaining completely).
Generally, doctors typically tell their patients to avoid the following ingredients, as noted by Dr. Thoppil. 'Botox and other injectables are a no-no,' he tells us. 'We also advise avoiding vitamin A (retinoid or retinol) products. Creams with hydroquinone or any antibiotics should not be used,' as the latter has been known to cause birth defects.
Ask your doctor about their comfort with salicylic acid (same ingredient as aspirin) and benzoyl peroxide," Thoppil says. "We sometimes use low dose aspirin for high-risk pregnancies, and the amount in most acne creams is so much less than that, so I feel comfortable letting some of my patients use these occasionally." But since your doctor might disagree, it's always best to check in.
What is safe when it comes to skincare during pregnancy and breastfeeding?
"Soap and water are obviously very safe," Dr. Thoppil says, so most gentle cleansers are fine to use. "Most moisturizers are also safe," he continues. "Though I advise avoiding oily or greasy creams or makeup because they can cause blemishes." Since your skin might react very differently to various ingredients or environmental stressors when you're pregnant, sticking with gentle, oil-free products will likely serve you best.
Should pregnant women switch to more natural/chemical-free skincare routines while pregnant?
"Yes," Dr. Thoppil suggests. "If you can, this is a good idea." Not only are these products typically safer for pregnant and nursing women, as Dr. Thoppil tells us, "these products are less likely to irritate the skin, which may lead to fewer blemishes." Win, win.
What's your favorite pregnancy-safe product? Shop our favorites below!
Cleansers
Sephora
Thanks to a combination of aloe, allantoin and glycerin, this cleanser will calm and soothe your skin while smoothing your skin's appearance. The non-stripping formula helps to maintain skin's natural acidity and will help to reduce flare-ups.
Beautycounter
Keep your skin soft and nourished with this ultra-gentle cleanser. It's strong enough to remove makeup and impurities without stripping away natural oils.
Cocokind
This prebiotic oil to milk cleanser will get your face clean while maintaining your skin's natural moisture.
Masks
Juice Beauty
This peel is designed for pregnant and nursing moms. It's perfect for dull skin that needs a pick-me-up.
True Botanicals
Use this overnight mask made with mango butter, and wake up to hydrated and smooth skin.
Sephora
In just one application, this hydrating cream mask will deliver a radiant and dewy complexion.
Serums
Beautycounter
Boost your skin's radiance and improve skin texture with Beautycounter's overnight resurfacing peel. Made with glycolic, malic, and botanically derived lactic acid, this product clears away dull surface cells, revealing a brighter complexion.
Sephora
This totally natural, plant-based retinol alternative serum will smooth the appearance of fine lines and wrinkles, and works great with dry, normal, combination and oily skin types.
Acne Fighters
Dermstore
If you rely on benzoyl peroxide or salicylic acid to control your acne, finding a pregnancy-safe alternative can definitely throw you for a loop. AHAs in a less-than-10% concentration are considered safe for pregnancy, and this one uses glycolic acid to clear up your skin.
Sephora
This gel primer gives skin a fresh matte finish while also targeting blemishes and minimizing the appearance of pores. The Natural Fruit AHA complex supports the body's natural cell renewal, leaving skin looking fresh and smooth.
Moisturizers
Sunscreen