It's a given that as women, we either take an hour (or more) to get ready or can pull ourselves together in 10 minutes—it really just depends on the day. Regardless, the second you become a mom, whatever makeup routine you think you have down goes out the window. While finding the time to put on makeup is a struggle that every mom faces sometimes, doing your makeup is an act of self-care that we shouldn't feel guilty about squeezing in. With a calendar full of taking the kids to after-school activities, coffee catch-ups with friends, and running errands, mastering the ultimate 5-minute makeup routine is a skill you'll be grateful to have.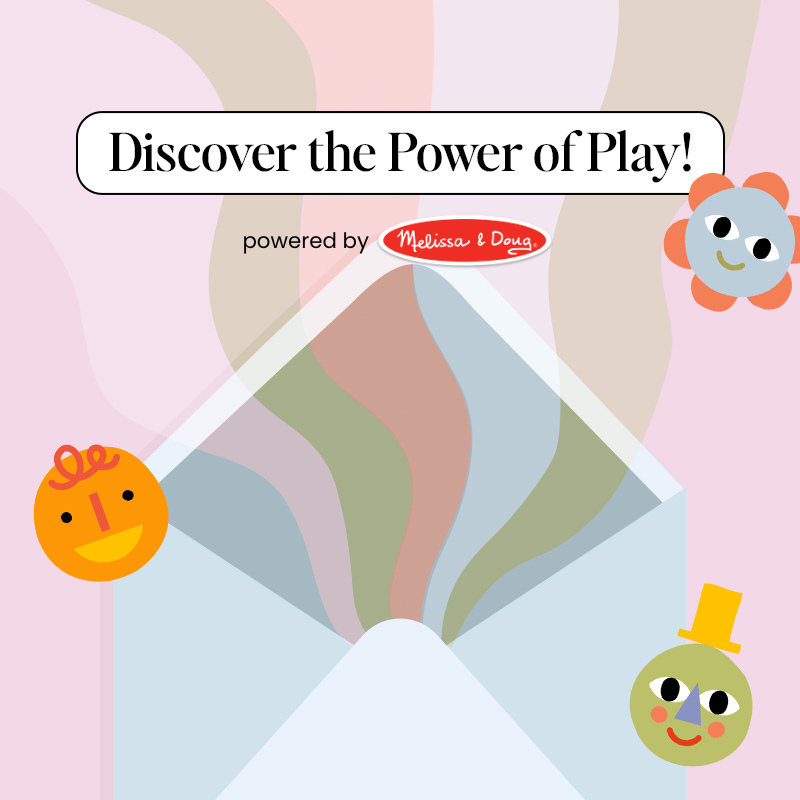 make the most out of every moment with your little one
For the busy moms that feel like they barely have time to catch their breath, this one's for you. In order to figure out what's best for you and your lifestyle, you might have to do some trial and error to learn which products suit your skin's needs. By sticking with beauty items that you know pair well with your skin, you will never have to worry about the quality and outcome of your overall look. From there, you'll be able to narrow down your top makeup products that you can't live without, and voilá—you are left with a minimal makeup routine that will give you an effortless, glowy look.
If you are in need of some product recommendations and want to learn how to curate your own quick makeup regimen, scroll on! Check out our favorite skincare and makeup picks, plus our step-by-step instructions for the ultimate 5-minute makeup routine, below:
Steps for a 5-Minute Makeup Routine
To build a five-minute makeup regimen, it's important to have a few go-to products that will never fail you when you're in a time crunch. After years of trying different things, I've gotten my quick makeup routine down to a science. The steps are as follows: Start with a base layer of rich skincare, apply tinted moisturizer or foundation serum (something lightweight works best), dab on concealer where needed, add some color back into your skin with the help of some blush and bronzer, and top off the look with a quick lip combo, a fluff-up to the brows, and mascara to finish it off.
To maximize your time, you will want to search for products that are easy to layer and blend—especially since you'll most likely be using your hands to apply everything. Bonus beauty tip: The more you invest in multi-functional beauty products, the easier it'll be to achieve a foolproof makeup routine. Don't know where to start? That's why we're sharing an in-depth explanation of each step, as well as our top skincare and makeup products to help you create a routine for yourself.
1. Start with Skincare
The secret to any makeup look is starting with a good, rich base. I'd like to think of skincare as the step that essentially preps the canvas (your face). Without hydrating and nourishing products that bring moisture back into the skin, you'll find that your makeup just won't sit right. So if your goal is to achieve a glow that rivals a glazed donut, make sure to lather up on the skincare products. My personal favorites are the Charlotte Tilbury Magic Cream Moisturizer paired with MERIT's Glow Serum (talk about dewy).
2.
Even Out, Conceal, and Brighten
After your skin barrier is protected and well-moisturized, you'll want to apply a lightweight skin tint or serum-based foundation that will help you achieve a luminous complexion. With makeup products that have a thinner consistency, you can easily build up the coverage if necessary and seamlessly blend it into your skin. This step is crucial in creating an even skin tone and cancelling out any redness or imperfections. We also know how intense dark circles can be, so investing in an under-eye brightening product or concealer will be a game changer.
Beauty tip: Concealer can not only liven up the under eyes, but can double as extra coverage for any dark spots or redness on no-foundation days.
3.
Add Some Color
Bring some color back into your face with some blush, bronzer, and even highlighter (if that's your jam). If there's one thing you can take away from this, it's that multipurpose products are your best friend—and using them is a major step in taking your longer makeup routine down to five minutes. When you're on the move, the last thing you want is to sort through a cluster of products in your makeup bag, so make it easier for yourself and purchase products that can be used to serve more than one purpose. For instance, I love the Dibs Beauty Desert Island Duo because I can use the bronzer side for contour and to add some depth on my eyelids, then use the blush end for a pop of color on my cheeks and lips.
Beauty tip: You can use a skin serum to replace your highlighter for an effortless, luminous glow.
4.
Finish with Brows, Mascara, and Lips
The final step in this makeup routine is purely based on personal preference and style. If all you want on your lips is a nice sheen, top off the look with a lip oil. Similarly, if you're someone who isn't too big on brows, then a clear gel would be perfect for you. And if you're someone who wants their eyes to subtly pop, apply a coat or two of your favorite mascara. Think of this last step of your makeup routine as the finishing touches, and only apply what you feel best suits your features.
Beauty tip: I often reach for the multipurpose Make Up For Ever Pencil to line my lips and serve as a natural-looking eyeliner.
Final Reminders
At the end of the day, finding a routine for you will take time and probably lots of trial and error. And while it's easy to let life get in the way, setting aside some personal grooming time at any point in the day can help you re-center yourself. Sometimes, it's the little things (like doing your makeup) that will have you feeling a bit more put-together and ready to take on whatever your kids have in store for you.
It may feel like you're working against the clock, but let those five precious minutes be the time you intentionally do something just for yourself. While there's no right or wrong way to go about this, you won't regret finding a quick makeup routine that will support your personal style and schedule.