Gummy, toothless baby smiles are undeniably adorable. These pre-teething babies are also extra sweet, because well, they aren't teething, which can be a very uncomfortable and fussy time.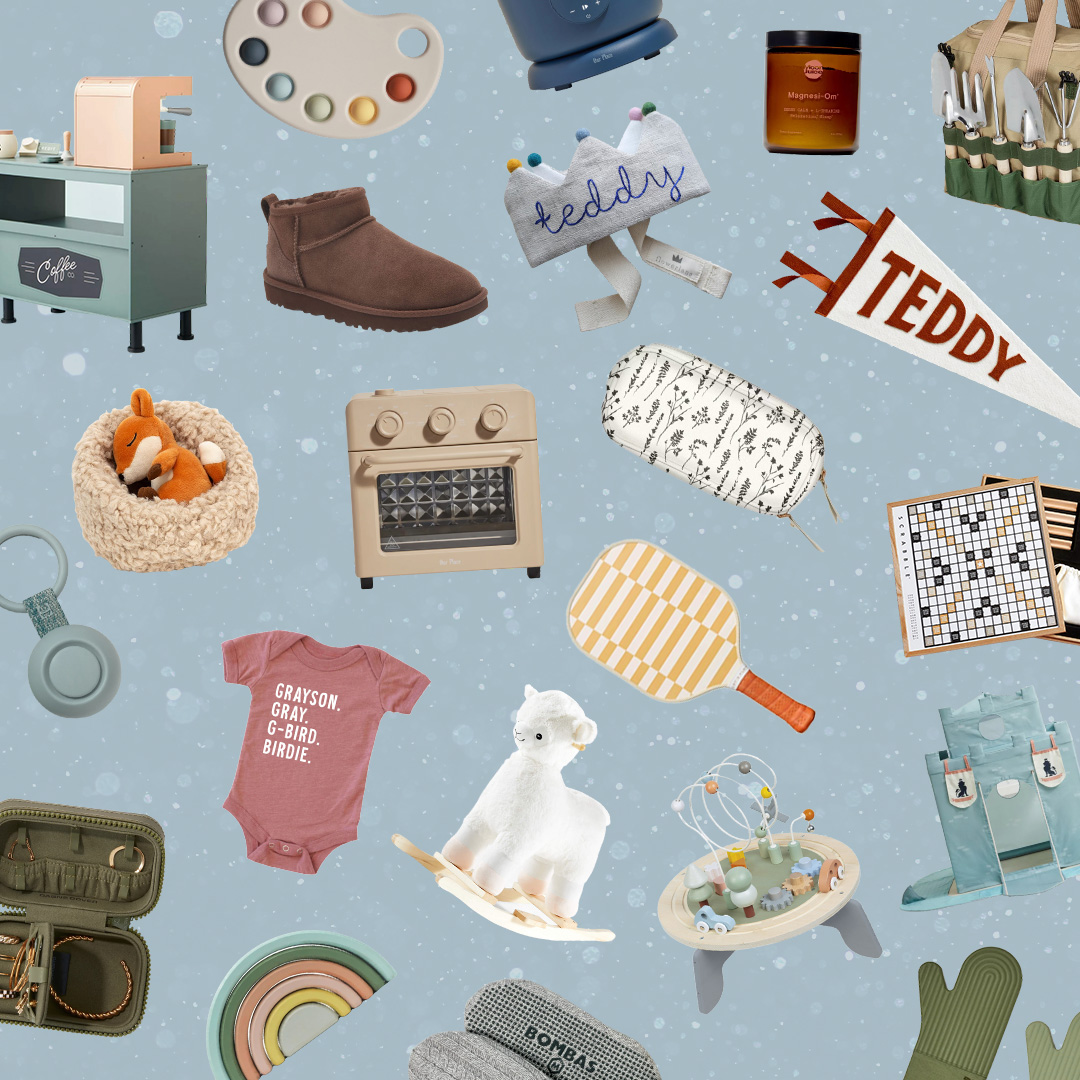 everything you need to ace holiday gifting this year 🎁
A baby's gums can become swollen and tender during the teething process as their teeth break through the gum line. It's no wonder they are extra fussy, that would make any of us pretty crabby too.
For some babies, teething can be incredibly painful, and as a parent, it's hard to helplessly watch your little one struggle. According to The American Academy of Pediatrics' resource HealthyChildren.org, most babies will begin to teethe between 4-7 months (though it's perfectly normal if they don't start until much later). Symptoms of teething may include swollen and tender gums, fussiness, crying, a slightly raised temperature, gnawing, and lots of drool. If you recognize some combination of these symptoms, there's a good chance a tooth is working its way out.
Since babies experience teething while they are so young, it's impossible for them to tell you what hurts and what helps the pain. Because of this, it's good to have an array of remedies at the ready. And frustratingly like other baby products, you never know what your child will love or hate. What one baby is obsessed with, another baby has no interest in. It's best to have options.
If your baby is experiencing painful teething, here are 18 products that may bring them (and you) some relief.