Recently while out to dinner with some mom friends, we began swapping stories of all the strange places we'd pumped breast milk while at work. A supply closet. A public bathroom stall. An empty conference room with no lock on the door. Now far beyond the baby stage, we laughed at these "war stories," but the truth is more sobering: Until very recently, millions of American women had no guaranteed right to pump milk to feed their babies while at work.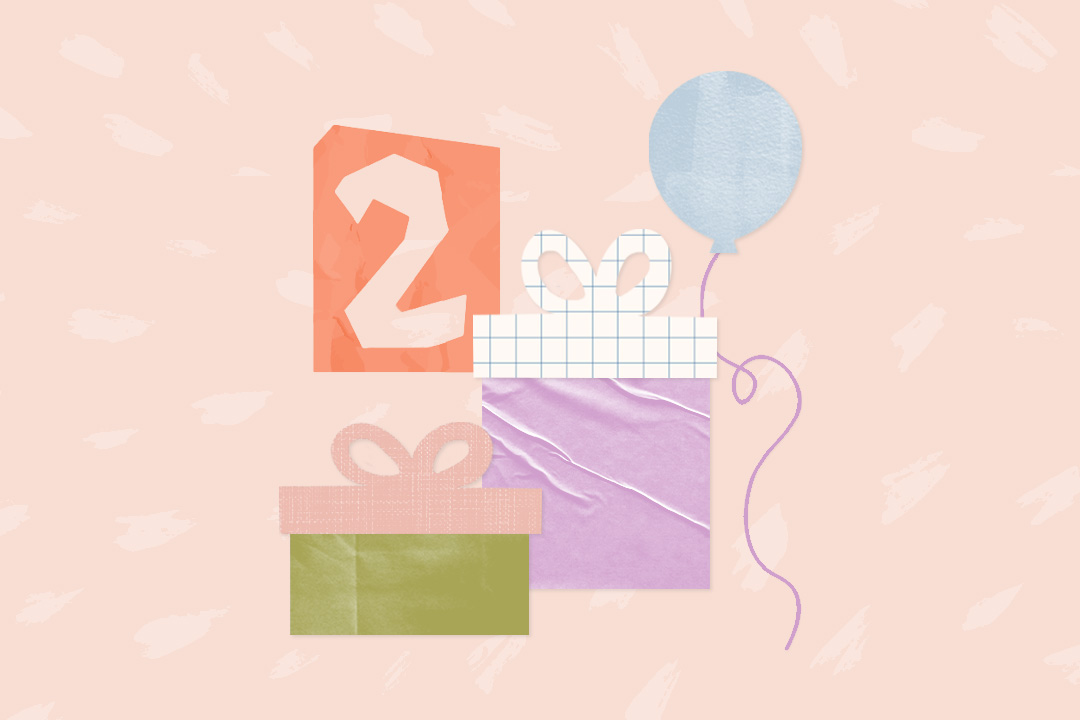 a LO in your life will love these! 🎁
The Providing Urgent Maternal Protections (PUMP) for Nursing Mothers Act, which passed Congress with bipartisan support, changes that. This new law extends protections to an additional 9 million nursing parents and closes "unintentional" loopholes in a 2010 law, the Break Time for Nursing Mothers Act. Here's what you need to know about how the PUMP Act might affect you.
What to Know About the PUMP for Nursing Mothers Act
It covers both hourly and salaried workers.
Previously protections covered only hourly workers who qualified for overtime. The PUMP Act brings under its umbrella an additional nine million salaried workers. Such as teachers and nurses, the majority of whom are women. As well as hourly workers who didn't previously qualify because they don't receive overtime pay, like farm workers. Unfortunately, contract workers are not included in the PUMP Act, nor are airline pilots or flight attendants. This is due to lobbying by the airline industry, which argued pumping at work would be a safety issue.
It requires employers to provide a place for pumping at work.
Unchanged from the 2010 law is the requirement that employers provide a private, non-bathroom space that's free from intrusion to express breast milk for up to one year after giving birth. However, businesses with 50 or fewer employees can apply for an exemption from this requirement if they can demonstrate that it would cause "undue hardship."
It requires employers to provide "reasonable time" for pumping breaks.
This is with the understanding that most people need to take two to three breaks throughout an eight-hour workday and that pumping can take 15-30 minutes per session. Workers are also allowed to have pumping breaks that are separate from any existing break times. If working remotely, companies must allow employees to take pumping breaks. Or to turn off their camera during virtual meetings.
It spells out how workers are to be compensated for pumping breaks.
If existing break times are compensated, then workers must also be compensated for pumping breaks. Additionally, if hourly employees are working while pumping, even partially, then the time a worker spends pumping counts toward minimum wage and overtime pay.
It makes it easier for breastfeeding employees to seek legal recourse if employers are not complying.
Before, if workers wanted to sue their employer for not complying with the previous law, there was no legal mechanism to do so. Under the PUMP Act, the path to legal recourse is spelled out. If an employer isn't offering space (or the right kind of space) to pump, the employee must first notify them. Then, after 10 days, the employee can file a lawsuit. However, if the employer isn't allowing pumping breaks, a worker can sue at any time—there is no minimum waiting period.
The PUMP Act is only the bare minimum.
Many states have laws in effect that go further than the protections of the PUMP Act. In California, for example, breastfeeding workers must also have access to a sink and refrigeration. And Vermont requires employers to provide pumping accommodations for three years instead of one. So, check your state and local laws to see what other protections you might have.
According to the Centers for Disease Control and Prevention, about 83% of parents start out breastfeeding. But, given that many parents don't have paid parental leave, and that the Family and Medical Leave Act only provides up to 12 weeks of unpaid leave, many people return to work at three months or even earlier. This is when we see breastfeeding rates begin to drop. To 69% at three months, then fall further to 56% at six months.
In the past few years, we've witnessed a childcare crisis, a formula shortage, and an exodus of women from the workforce. All of these have heightened public awareness of the many ways in which the U.S. fails to support families and caregivers. The PUMP Act hopes to change this at least somewhat. And while many of these protections for pumping at work arguably should have been there all along, this is a clear case of better late than never.