As a 10-year-old, I thought I would grow up to lead a life just like my parents: living in the suburbs of Atlanta with a tight-knit group of friends, married to someone working a standard 9-to-5 job, raising a family, and teaching. I would have laughed hysterically if you had told me I would actually be running a small business out of my home with my husband, that I'd have a handful of cows, and that I'd be living in a one-stoplight town. It's funny how life can take turns you never could have imagined, but now that I have lived this way, I can't imagine going back – especially when I think about the childhood we are giving our kids.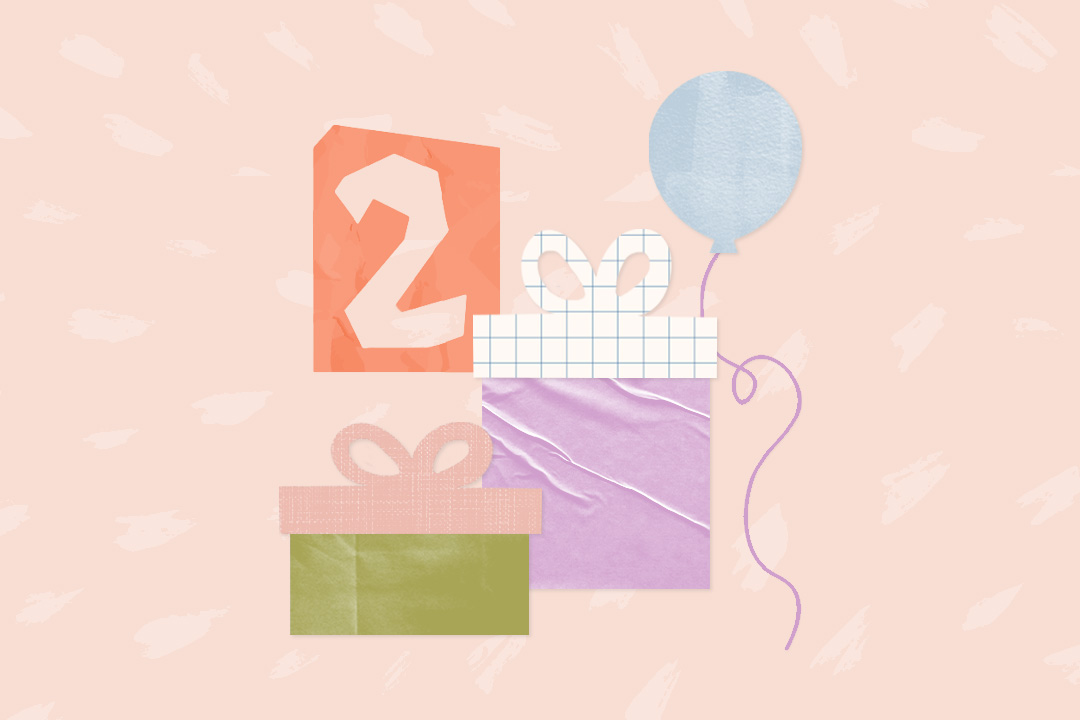 a LO in your life will love these! 🎁
Let's be clear – I would never change the way I grew up; however, now that I am living an entirely different experience, I am so grateful that our business brought us to our life here. When I first found out I was pregnant with my son, I was elated. But once reality set in, I quickly realized just how different his childhood would be from the one I always imagined my kids would have. During those nine months, I worried about isolation, his education, closeness to family, everything – you name it, I worried about it.
Three years later, I definitely have learned quite a few things about living in a small town with little ones.
Budget Extra Time
Time becomes a necessary commodity, and not just in the way that usually comes with having young children. For instance, venturing into town requires proper planning. As frustrating as this can be, especially on days when I just need a few things from the grocery store, it's amazing how this all quickly becomes a new normal for everyone.
It takes me a little over an hour, round-trip, to drop off or pick up my son from preschool, but you would never know it by the way my 10-month-old daughter handles it. Most days she just sits in the back, jabbering away and playing with her toys or her feet. It's normal for her and it's nice that my kids have learned to just accept their reality.
One of the ways I have learned to manage my time when we go into town is to plan to leave first thing in the morning, hours before lunch and naptime, and to have a list of exactly what needs to be accomplished in that trip. Curbside pickups many grocery stores now offer have been a lifesaver on the days when I have more stops than I can manage.
It all takes planning, coordination, and time – much like anything else you do with small children. The time spent in the car is all the kids have ever known, so even though they make it easy on me, all the driving time does take away from time you have to tackle the rest of your to-do list.
Life is quiet
Small town life is exceptionally quiet. I absolutely love the fact that we can go outside and my son can play in the sprinkler completely naked (or practice potty training) without a care in the world. The sense of privacy and space is unbelievably comforting. Spending mornings looking out my front door watching our cows graze, or looking out the back door to watch a herd of deer move across our property, is a kind of peace I have never known prior to living here.
With all of this space comes a lot of work, and although there is always something to be done, my kids get to see my husband and I working together outside of the office. I think there is something to be said for kids who grow up seeing their parents work together to take care of the house and land. Our son is now at an age where he can start helping with small tasks, like helping to take care of the animals. He loves to feed the dog, put corn out for the deer, and give the cows cubes for a treat.
We are trying to start instilling an age-appropriate sense of responsibility in him, and by doing these chores, I hope to teach him how to manage his bigger responsibilities later in life.
There is PLENTY to do
Small towns have more to offer young families than most realize. I used to think you had to live in a larger suburb to find activities for kids, and I now know I was wrong — our town throws its own parades, national nights out, chili dinners, pumpkin patches, market days, and so much more.
If you know where to look, there are plenty of great events for families to attend. We use the community's Facebook page quite often to find out what is going on in the weeks and months to come. I've also found that it is helpful to find the few local businesses we have online. Often if they have a social media page, they are posting about different events or specials they are running. Finally, even if you are not religious, try looking up church events. So many of our local churches — even the ones we are not a member of — throw great holiday and special occasion events throughout the year for everyone to attend.
You find your people
The sense of community in our town, not unlike other small towns, is something I am grateful for. My kids get to grow up seeing neighbors who take care of one another and stop just to check in and ask how the other person is doing.
Just this week one of my neighbors stopped me on my way to town to introduce herself, and we talked for a bit just getting to know one another. No rush, no time crunch — just two people taking the time out of their days to actually talk. That's something I never experienced prior to life here.
I love that we get to be a small part of this positive, community-filled experience. Being here has helped me learn that if you take the time to stop and listen to those around you, you will learn and see a different side of things. I feel like as a young mom, so often we all can get caught up in a world that is Instagram perfect. Living in a world where time stands still while you are talking to a friend at the feed store helps to keep me present. It helps me remember that my kids aren't going to remember that perfect picture I took, they're going to remember going to a pancake dinner at church, running around the backyard with their cousins, and seeing their dad help a neighbor with some work at their property.
As my young children grow to be adults I hope this way of life guides them to be observant and helpful people who listen.
But know that things will get lonely
Small town life isn't perfect, and it definitely isn't for everyone. I know, for me, living this way has been incredibly lonely at times, especially during those early days with a newborn or through the transition after first quitting my teaching job to stay at home.
When you are stuck in a house with two kids under the age of three, and your husband is out of town for days on end, it can make you question your sanity if you don't have a support group nearby. It has been hard to make friends our age with young kids because many people who live out here are older or have older children. You learn quickly that you have to find things to do, even if it means driving 45 minutes to have some much-needed adult interaction with other moms of little kids.
Even though this is not the life I thought I would be leading now, and it does bring its own set of challenges, I don't think I could ever go back to what I had previously known. My kids will grow up knowing a different side of life than I did, and I truly believe they will be better for it. My hope is that they learn a strong work ethic from our family business, a sense of pride for our community, a willingness to drop whatever they are doing to help a friend, a love of animals, and an appreciation of the quiet that surrounds us in our small-town life.