Having a baby is a major decision, and while plenty of unplanned pregnancies turn out just fine, it's important to consider whether or not you feel ready for parenthood. If you're thinking about becoming a parent, keep reading to help decide whether the time is right for you to have a baby—or what to consider along the way.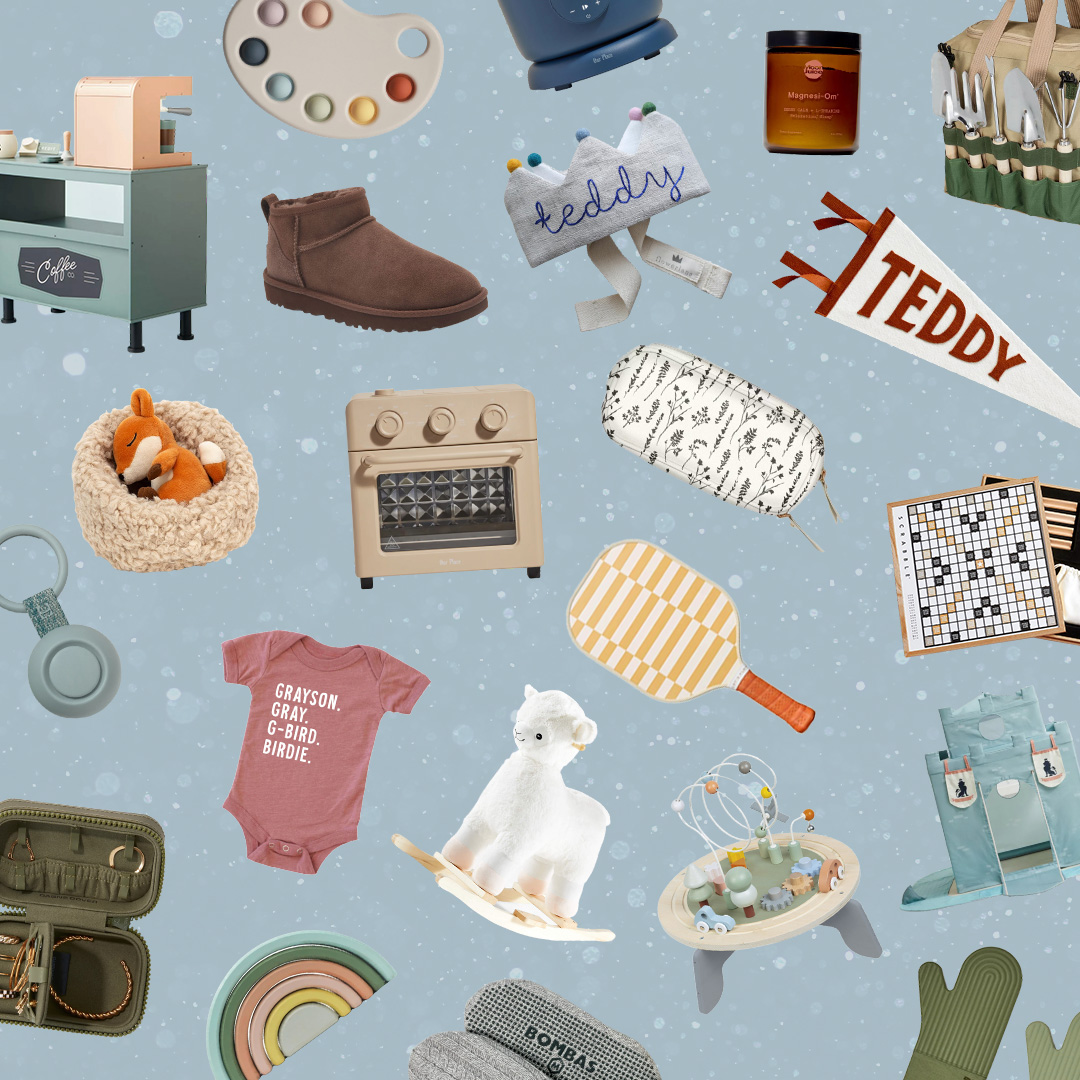 everything you need to ace holiday gifting this year 🎁
Am I Ready for a Baby?
Quick reality check: the idea of a baby can be incredibly wonderful. But don't forget that tiny humans are, um, a lot of work. On a practical level, parenthood is all-encompassing—once a baby arrives, there are endless practical, emotional and financial considerations to take into account. From changing diapers to managing meltdowns to daycare costs, starting a family means thinking through how you'll navigate ongoing immediate needs, which evolve over time but never go away. Raising a child can be a truly rewarding gig, but it's a lifetime job.
How To Know If You're Ready For A Baby
You're prepared for change… on every level.
When you're preparing for a baby, expect to consider any potential impact to every area of your life. You'll want to ballpark costs to budget accordingly and plan for additional savings needs. Your relationships and friendships will change, as some will become stronger and others may fade due to shifting priorities and availability. When a baby is born, parents naturally experience a lack of autonomy. And even though that fact levels out over time, it can be hard to adjust at first. There may be implications for you or your partner's career choices or you may need to consider things like cost of living, where you choose to settle down and childcare options. And yes, unfortunately—you will be sleep-deprived for a little bit.
If you're in a relationship, you and your partner have a healthy connection.
If you think that having a baby will save or help your relationship with a partner, think again. Babies often create more stress and strain. So be sure you're making this decision from a place of respect, trust and healthy communication, whatever the makeup of your potential family unit.
You don't feel pressure to have a baby or become a parent.
On a similar note, having a baby is not an item to check off a list. It's only a good idea to consider parenthood if you want to explore it, versus deciding from a place of obligation. You and your partner should both want to have a child, and if you're unsure due to pressure from family members, friends, societal expectations or even your own biological clock, take a moment to pause.
You've thought about what your support systems look like.
Depending on your situation, whether you're in a partnership or solo, the day-to-day experience of having a baby can range dramatically. Planning ahead of your due date might include things you need to do before your baby arrives, such as prepping a desired birth plan, considering parental or maternity leave options, identifying hospital bag needs or picking up essentials like a car seat. Once your child arrives, whether you're staying at home or working part or full-time, you'll need some type of support system. Which may include immediate family members, friends, or paid help such as a nanny, night nurse, house cleaning services and more. You'll also want to assess how you'll delegate different tasks and responsibilities. Such as evening feedings, grocery shopping, laundry, meal planning and cooking and general household and life to-do items.
You're prepared for any health considerations on your path to parenthood.
On a physical level, pregnancy takes a significant toll on one's body, and there may be health issues at play to ensure a safe, positive experience in coordination with your doctor and care team. Additionally, couples or individuals exploring other paths to parenting, such as surrogacy, adoption, or fertility treatments, may also want to plan accordingly. On the emotional side, it's vital that any parents-to-be plan for any possible impact to mental health, such as postpartum depression or anxiety.
Remember, you or your partner might not feel 100% ready—and that's OK.
Whether your decision is rooted in becoming a first-time parent or how to decide to have another baby, parenthood is an incredibly personal choice. It's normal to feel uncertain even with the best-laid plans, and sometimes that's part of your journey, too.