We all know the world could use a little more kindness. A simple wave, a smile, or friendly greeting as we're out in the world can sometimes be all our busy schedules allow. But when it comes to children, encouraging them to go above and beyond from time-to-time can be transformative.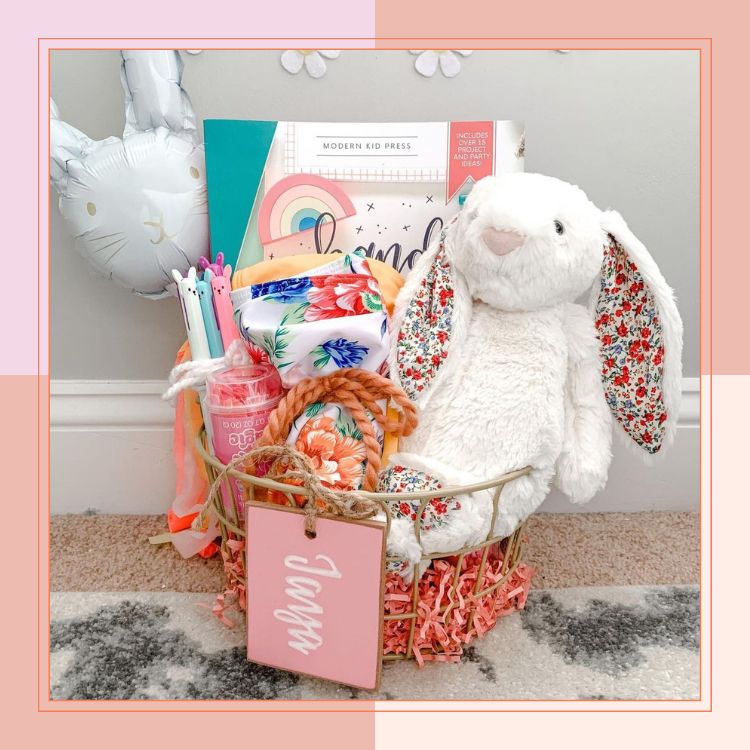 everything you need to get ready for the Easter Bunny's visit on April 9th! 🐰
Too many times, kids get caught up in their own little bubbles, surveying the world through just their own perspective (let's be honest, us adults do too). Although it's important to be self-aware, learning to step into another's shoes is essential for their growth. Challenging them to do acts of kindness, not just to feel good about themselves, but to make others feel good too, is a great way to teach them empathy and reinforce your family's values.
Here's a list of 30 simple acts of kindness you can teach your kids to do today.
In Their Classroom:
1. Compliment a classmate
2. Bring your teacher an apple (or their favorite snack!)
3. Let someone ahead of you in the lunch line
4. Ask to push someone on the swing
5. Draw your classmates a picture
6. Offer to help your teacher clean up
7. Put change in a vending machine
8. Leave a nice letter in a library book
9. Give a sweet treat to your bus driver
10. Write thank you notes for the lunch and janitorial staff
At Home:
11. Help wash/dry dishes
12. Help fold laundry
13. Choose an old favorite toy to donate
14. Donate a book to a doctor's office waiting room
15. Leave a hand-drawn picture on a parent's pillow
16. Sing to your baby sister or brother
17. Give someone a hug coupon
18. Help make breakfast for your family
19. Make a homemade gift for your sibling
20. Put a surprise sticky-note message somewhere your parent or sibling will find it
Throughout Your Neighborhood:
21. Dry the slides off at your nearby park after it rains
22. Tape a dollar to a friend's door for the ice cream truck
23. Bury "treasure" in the nearby park and make a map for someone to find it
24. Offer to pick the weeds for a neighbor
24. Help bake a treat for someone in your neighborhood
25. Make cards and delivery them to your local retirement home
26. Leave heads-up pennies along the sidewalk
27. Make a kindness jar for someone to find in your local park
28. Offer to take an elderly neighbor's dog on a walk
29. Collect books from neighbors to donate to the library
30. Make a chalk hop-scotch on the sidewalk for anyone to play
(Because We All Want to Raise Nice Humans!)