When my son was first diagnosed with autism, I immediately did a bunch of research into early intervention services and evaluations to make sure we were supporting him in a way that would help. But it wasn't until a friend recommended a free class for parents of children with autism that I realized there were programs designed to support us—and many of them were free! There were programs that could teach us about common therapies mentioned briefly during appointments and grants for tools to help our son cope with some of his behaviors.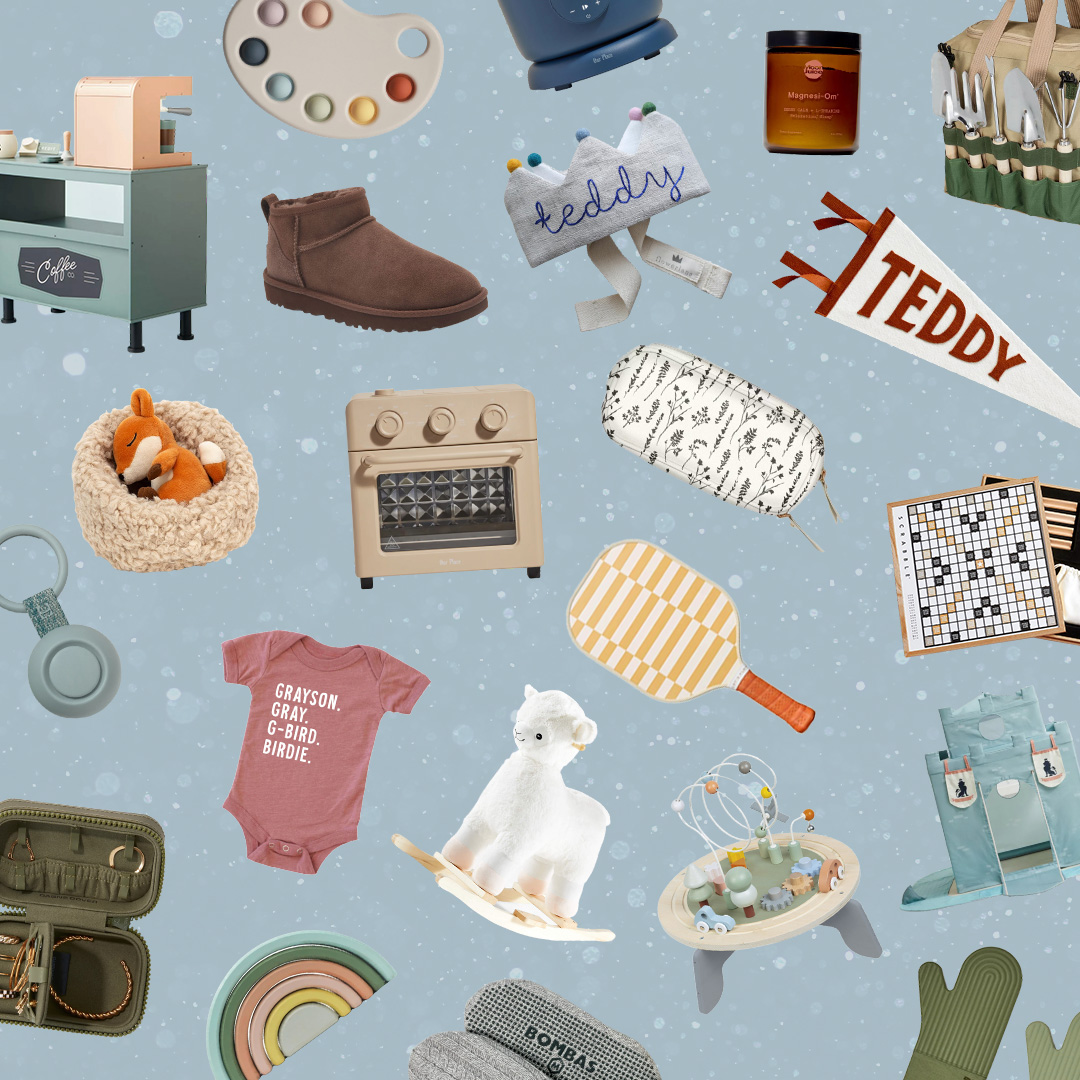 everything you need to ace holiday gifting this year 🎁
My husband and I attended the class, and we were able to get a refresher on Applied Behavior Analysis (ABA) therapy and were introduced to a local grant program for children with autism. The grant provided sound-cancelling headphones and an inflatable boat to help provide deep pressure to our son—all for free. I was honestly floored that these programs existed and that they provided something my son cherishes.
It wasn't until a friend recommended a free class for parents of children with autism that I realized there were programs designed to support us—and many of them were free!
Shortly after, my therapist shared that there were even more programs out there that could help in different areas, such as helping my son with social skills and helping us with strategies to incorporate things he was learning from therapy. Learning that there were grants and scholarships to make it possible for children like my son to be gifted—like with a tablet that helps with communication or tools to help stimming (self-stimulating behaviors) or more aggressive behaviors like head-banging—made me feel immense gratitude.
To pay it forward, I gathered a list of programs and grants across the U.S. for families of children with autism.
Two helpful programs through ASDF are the Social Skills Camp Scholarships and the iPad for Kids Program. The scholarship's goal is to help individuals with autism receive the benefits of interacting with peers. They provide partial and full scholarships and work with other autism organizations around the country that offer social skills summer camps. The iPad for Kids program can help unlock communication barriers for individuals with autism.
Family Outreach has several different grants for autism that cover medically necessary treatment, grants for families in need, and medical grants for ABA.
Variety's Freedom Program provides different items that help promote mobility and independence. Some of the equipment they may cover are manual and powered wheelchairs, adaptive bicycles and trikes, assistance animals, hoists, modified vehicle access, and more.
Autism Care Today was initially launched to help military children impacted by autism, and today it provides varied assistance with grants up to $5,000. It also has a division aimed at providing access to therapies for the Latinx population.
The goal of Danny's Wish is to provide life-enhancing resources to families with children on the autism spectrum and provides iPads to families with children who are nonverbal and have autism. Download the application form here.
U.S. citizens with a permanent disability can receive a free lifetime pass to over 2,000 recreational sites across America (with a $10 processing fee). Applicants must provide documentation of permanent disability and residency or citizenship. The pass admits the pass owner and any passengers traveling with them (up to three adults and children under 16 are always free).
While this grant is not for children with autism specifically, Modest Needs offers grants that help promote self-sufficiency of individuals and families who are living just above the poverty line and therefore are ineligible for most types of conventional social assistance.
This local grant program in Pennsylvania provides opportunities for individuals with autism to have access to swim lessons, Hershey Park passes, music, art, or dance. It also can provide sensory equipment and safety equipment like safety gates and beds. Grant applications are accepted year-round on the first of January, April, July, and October.