It's no secret that being a stay-at-home mom is a full-time job. You know, minus the salary and employee benefits. Still, the workload is there. Between caregiving, scheduling activities, meal making, drop-offs, and much, much more, stay-at-home moms put in work weeks well beyond a Monday through Friday 9-to-5. That doesn't mean, though, that forgoing a financial income is something everyone wants to (or can) do.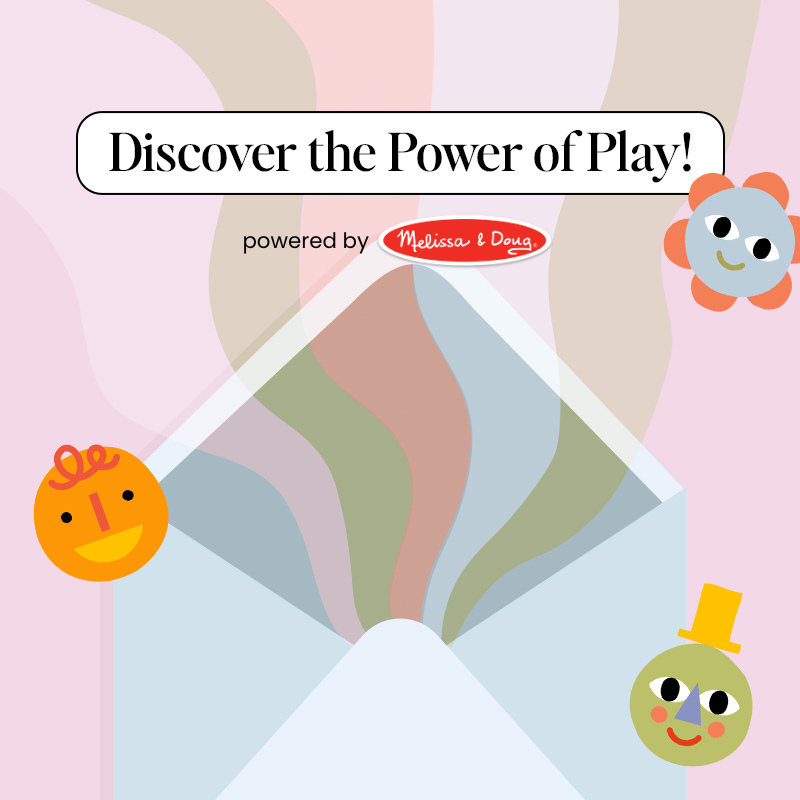 make the most out of every moment with your little one
In these instances, the stay-at-home moms who can and want to fit a money-making activity into their routine could consider picking up a side hustle. Side hustles for stay-at-home moms can be great for many reasons. First, many of these job options are not on a set schedule, meaning moms can work them into their schedules. Second, they can provide some additional household income. Last, but certainly not least, working often has the ability to give moms an added sense of purpose beyond motherhood.
We know, that all sounds great in theory. But where can we even begin finding the perfect side hustle? The answer is right here. We've rounded up 31 of the best side hustles for stay-at-home moms to consider based on skills, backgrounds, and interests.
31 Side Hustles for Stay-at-Home Moms
1. Freelance Writing or Editing
For moms who have a background in writing or editing, consider becoming a freelance writer or editor for some extra cash. The best way to get into this is by directly reaching out to a publication you love. Send them some specific pitch ideas that you'd like to write for their site to get the ball rolling, along with a resume, and portfolio of written pieces. If you have experience in editing, be sure to call that out in any communication with the publication.
2. Virtual Bookkeeping or Accounting
If you have background working in an office, you may have luck working as a part-time virtual bookkeeper or accountant. Anything virtual is great because you can work from home and while not significantly disrupting your routine. To find a job in this field, it may be helpful to reach out to associates from previous jobs to see if they know of any openings. You can also check out online resources like Upwork, BELAY, VaVa Virtual Assistants, and Delegate Solutions.
3. Social Media Management for a Small Business
This is a great side hustle whether you have a professional background in the field or not. Social media is a great industry to get into to make extra money because you can learn the ins and outs and complete many of the duties from the comfort of your home. There are several online resources, like Hubspot or YouTube how-to's, where viewers can learn about social media platforms and marketing. Master some of these platforms on your personal channels first before applying for a job. While being a Social Media Manager is often a full-time job, helping a small business on the side could be beneficial to both you and to the company.
4. Tutoring or Teaching
Perhaps there's a skill you've mastered over the years. Instead of keeping the wealth of knowledge to yourself, consider tutoring or teaching, online or in person. Get started by getting in touch with a local school, community center, or university to see if your skills could be of value to their communities. For online opportunities, look at places like VIPKID, Tutor, Brainfuse, and Qkids.
5. Online Transcription
Since we constantly have a million things running through our brain at any given minute, having a side job that requires less effort can be a luxury. Online transcription involves listening to an audio or video file and writing down the words that are spoken—think closed captioning on TV shows and movies. Transcriptionists usually start out around $20 per hour and could go up to around $30 as they gain more experience.
6. Part Time or Virtual Event Planning or Coordination
If, in a past life, event planning was your jam, don't throw in the towel just yet. There are likely many local businesses that could use assistance for the events they host. Plus, since 2020, there has been a significant increase in online events. Consider becoming a virtual event planner and assist with making sure virtual events run smoothly.
7. Virtual Administrative Support
Instead of hiring someone to come into an office everyday, many companies are looking for virtual administrative staff to help run their offices. Help an office manage their calendars, emails, appointments and more without leaving the house.
8. Take Online Surveys
Let's face it, sometimes we blindly pick up our phones (multiple times an hour) to scroll through the latest news or to see what's going happening on social media. Why not make the time you spend online worth it? Tap into a service that will pay you for your opinion and your time at once. Look at places like Survey Junky, My Points, Swagbucks, and Inbox Dollars.
9. Personal Shopping or Styling Services
Those with a background in the fashion industry who have kept up on trends throughout the years may find success as a personal shopper. They will be their clients' source for developing a wardrobe, buying gifts for people in their lives, and any other shopping needs they have. For commerce savvy and stylish individuals, this stay at home mom side hustle could be an easy way to bring in around $15-$20 per hour.
10. Selling Handmade Crafts
Some of us kept ourselves entertained in lockdown in 2020 by picking up a new skill. If you were one of those people, you've been crafty for years, or you're looking into starting a new hobby, consider handmade items on Etsy or selling goods on eBay or Amazon. There's a market for everything—from graphic t-shirts to knit scarves and beyond. Get crafty and start seeing the sales rolling in!
11. Up-Cycle Clothes or Furniture
For the crafters among us, head to your local thrift store, antique shop, or estate sale for used clothes and furniture. From there, up-cycle them by restoring and refurbishing the furniture and then sell it on places like Facebook Marketplace. For clothes, we can get crafty by distressing them, making them look vintage, tie dying and more and sell them on social media, Etsy, or Poshmark.
12. Dog-Walking
Perhaps you have an hour window between pickups and drop-offs that usually gets spent scrolling through social media. While we are all for taking those well-deserved breaks, picking up a side hustle of dog walking during this time may be a great option. Advertise your services in local community groups or join a dog-walking app like Wag. Not only would we be making a little extra cash, but we'd be getting some steps in—a win all around.
13. Pet-Sitting
Similarly, if you have the space and capacity, getting into pet sitting can be a great side hustle. Many pet sitters will go through sites like Rover to find clients. What's great about these services is that you can completely customize it. Choose your hours, the locations you want to work in, and the types of animals you'll look after. Plus, you can choose if you'd rather have the pets come to your home, stay with them at the owner's home, or opt to check in on them throughout the day.
14. Get on Airbnb
If you've got an extra area or room in our house that goes unused, you might want to consider offering it as an Airbnb rental. Airbnb gives the option of having travelers rent just one room of a house, making it a great option for anyone with an unused space. Or, for those of us who own real estate property, or want to, creating a rental space for Airbnb or VRBO is a great way to make passive income.
15. Deliver Food or Groceries
Anyone with a reliable vehicle can consider delivering food or grocery through services like Instacart or DoorDash. These positions are easy to get into, as you'll simply start directly with the company. These opportunities are great for picking your own schedule. How much drivers make is entirely dependent on the amount and distance of the trips they accept.
16. Drive for Uber or Lyft
Much like delivering food or groceries, we love the freedom driving for a ride share service provides. Drivers pick their own hours and can make good money based on how often they're able to drive.
17. Create and Sell Digital Design Products
As many of us have noticed, events like bachelor and bachelorette parties, baby showers, and kids' birthday parents have become more extravagant than ever in recent years. Take advantage of the popularity of these kinds of events by crafting digital products like itineraries, invitations, cards, and more and selling them online. We have digital services like Canva right at our fingertips to make digital crafting more attainable than ever, and platforms like Etsy for selling goods.
18. Provide Photography Services
This may be one of our favorite stay-at-home mom side hustles because it is one anyone can jump into at anytime. Even if you've never picked up a camera or used editing software before, you can get an inexpensive one at Target or on Amazon and start snapping shots at home. Practice makes perfect, and the better you get, the better chance you get at starting to make money.
Many photographers start out offering free sessions, and then work their way to couples shoots, senior pictures, and more. Plus, there is a market for selling photos online—you can sell your carefully curated photos to be used as stock images through applications like iStockPhoto, Shutterstock, Pexels, and Unsplash.
19. Online Coaching or Consulting
Consider teaching the next generation of your industry through online coaching. Or, if there is a field you're an expert in, you could dip your toes into consulting. Many businesses will bring on freelance consultants to help make their businesses run smoother. Keep that resume handy for consulting opportunities.
20. Virtual Personal Training or Fitness Coaching
If you have a passion for fitness, it may make sense to share your talents through personal training or fitness coaching. These industries have come a long way from meeting with clients in a gym and showing them the ropes. It's possible to become certified to train online. Plus, now trainers can be entirely virtual with apps like Trainerize. Here trainers can upload the workouts and track their clients' progress. Plus, trainers can conduct weekly or monthly check-ins through Zoom or Google meet.
21. Babysitting or Childcare Services
Stay-at-home moms can consider watching other people's children after school, during the summer, certain nights, or whenever works for their schedule. This can helpful for parents who need child care, as well as a source of income for SAHM's.
22. Beauty Services
Another great option for stay-at-home moms to consider is beauty services. Things like make-up, lash extensions, and spray tanning are almost always in high demand. Some of these services will require certifications in some states, but putting in the investment could pay off in the long run.
23. Freelance Graphic Design
For anyone who has experience as being a graphic designer, this is for you. Much like freelance writing, offering graphic designing services can be a lucrative side hustle. Small businesses are often not looking to hire a full time graphic designer, but need someone to help who has a design skillset. Make sure you have a digital portfolio and set yourself up on Freelancer.com or advertise your services.
24. Sell Baked Goods
If you've been told time and time again that you make the best *insert dessert product here,* or you have cake or cookie decorating abilities like none other, consider turning this into a side hustle. Advertise products on social media and spread the word to friends and family.
25. Translation Services
Bilingual individuals hold a unique advantage in the side hustle department. Use your skills in translation services to bring in some extra money. Many schools, hospitals, courtrooms, and more will hire qualified translators to help multiple parties communicate. If you'd prefer to not leave the house, many business like insurance companies have translators on hand to help with communication as well.
26. Gardening or Landscaping
For the warm weather months, putting a green thumb to good use could turn into a successful side job. A great way to get started is by crafting your own garden or landscape and sharing the results with friends and family. Get the word out on social media that you're offering the services and see the requests roll in.
27. House Cleaning or Organizing Services
For the Monica Gellers among us, what better way to make money (besides being a chef) is there than to clean?! There are many people who can benefit from cleaning services but can't afford professional cleaners. Offer your services at a lower rate and you'll be booked up in no time.
28. Car Cleaning Services
Like house cleaning, people will pay to have someone else clean and detail their car for them. Get good at deep cleaning and polishing car interiors and exteriors and customers will be excited about the service.
29. Blogging or Vlogging
Most of us have bloggers or YouTubers we've been following for years. If you've ever thought to yourself, 'I could never do that,' think again! You can create blogs through sites like Wix, and YouTube accounts for free. The longer you work at it, the more of a following you'll gain. Once you gain a following or an email list, you can reach out to brands to work with them. Many will pay for content or in-content ad placements.
30. Affiliate Marketing
With the rise in popularity of affiliate marketing in recent years, there are plenty of resources on how to get started and be successful. An affiliate marketer makes money by advertising a product or company on their platform and having their audience click or buy from the link. Many marketers do so after they start a blog, or gain a following on a social media platform like Instagram or TikTok. Those with substantial followers have the potential to bring in substantial additional income.
31. Data Entry
Many business will benefit from having a data entry services completed. These individuals will often be tasked with taking paper documents and transferring them to digital copy or a database. These jobs can be found through a quick Google search and are an easy way to make a little extra cash.