Oh hey, it's me again. Your resident children's book nerd. I know I don't have to re-emphasize the incredible things that books can bring to your little ones – literacy awareness, bonding time, a perspective of the outside world, among many, many other things.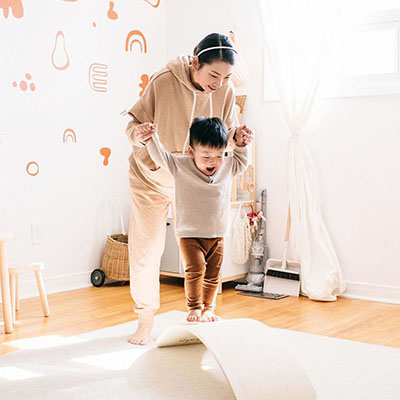 If your kid is turning 2, get ready for hilarious conversations, much more involved play, and lots of sweet, sloppy kid hugs and kisses. As for what you'll need? Leave that to us.
Books also have this wonderful way of exposing young children to people and concepts that can be a little larger than life, like science. With the recent emphasis on STEM in our society, the influx of STEM-related children's books is also on the rise. Lucky us, because they are all amazing. STEM books highlight so many other things than just science, technology, and math –  they get into ideas of perseverance, creativity, and pushing through naysayers and societal struggles (like sexism and racism).
The best part of STEM books is maybe the idea that each one reinforces – dreams and interests, even of children, are worth pursuing and supporting.
Here are 15 of our favorite STEM books for every age range.
Babies & Toddlers
Preschool
Elementary
What awesome STEM books stocking your kids' shelves did we miss?